Vita Student Leeds, in the heart of the city
Vita have sussed out the hot spots, tried and tested the food and drink and have the recommendations ready for you. Come and explore your new home with our city guide videos, curated exclusively for you to make you feel like a local in no time.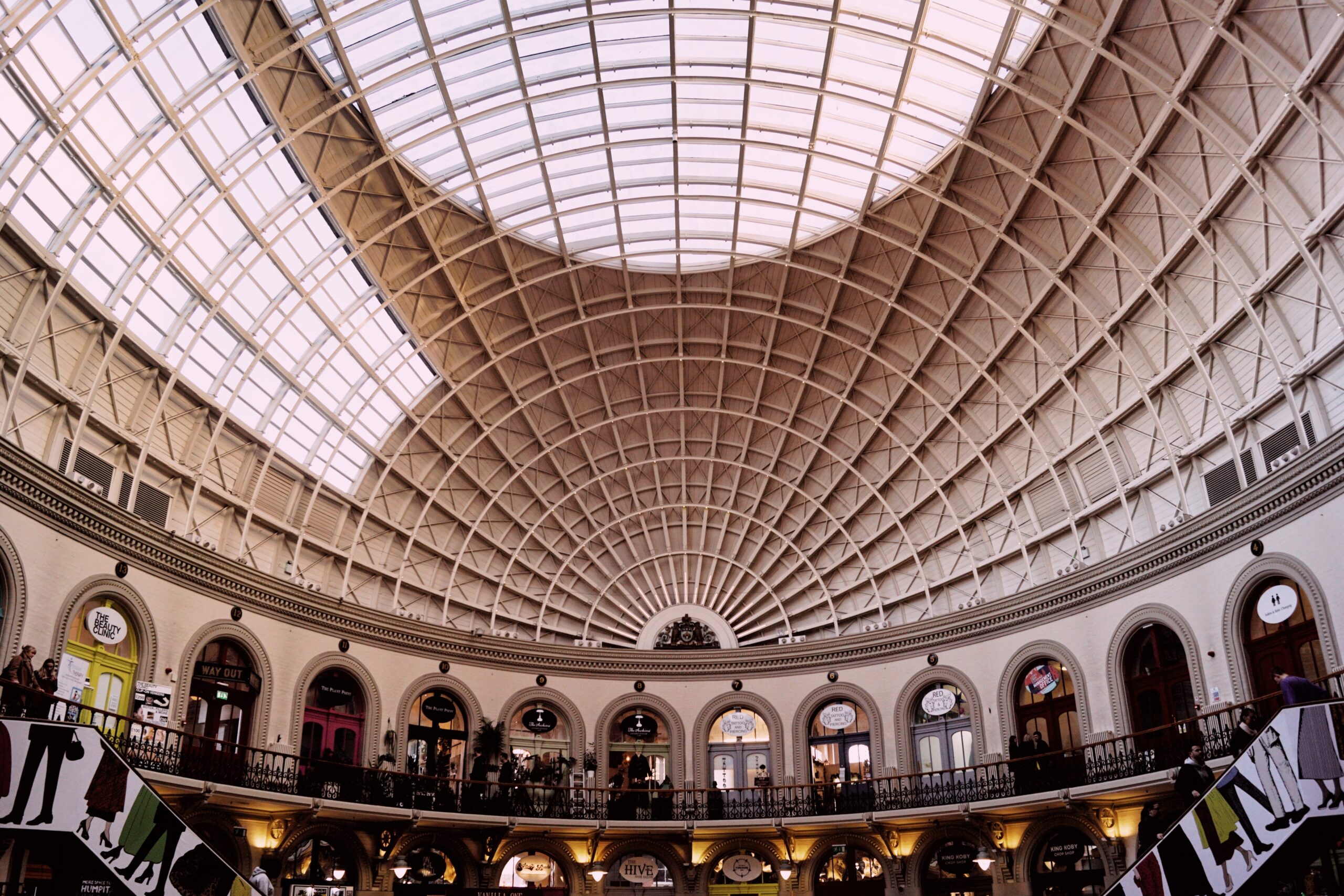 Shopping.
Voted the UK's best shopping destination, Leeds is a mecca for shopaholics. With 5 miles of shopping streets and a pedestrianised shopping area, you'd be showing extreme willpower to resist popping into one shop or two. With over 1000 shops to choose from, the stores range from high-street luxury to independent boutique so there really is something for everyone. Want to get some history while you shop? Head to Kirkgate Markets, a Grade 1 listed market venue, which is one of the largest
covered markets in Europe. You don't have an excuse for not visiting as it's a 5-minute walk from Vita St Albans! Leeds also founded quintessentially British, Marks & Spencer's so that's a massive claim to fame if ever there was one!
University.
Once voted the UK's best uni destination, Leeds universities combined have 75,000 students making it an incredibly sociable city. Our Vita Student residences are a stone's throw away from both making it an ideal location for students. St Albans is next to the iconic Belgrave Music Hall and Canteen and our newest building, Portland Crescent, is even more central if that's even possible!
Music.
Leeds is well known for its music scene. From live gigs happening around the city on a weekly basis to the biggest event of the summer, Leeds festival. We know we keep banging on about Belgrave, but honestly, it has everything! Their jam-packed event schedule ranges from live gigs to open mic nights so if music is your thing, this place is iconic. On a budget but still want to catch a gig? There are always free events happening around the city for you to enjoy. Bank holiday in August is when Leeds Festival
will take over. A few hours outside of the city, it's a festival you need to go to at least once during your university career. With international headline artists to smaller, up and comers, it's an experience you'll remember forever.
Dining.
Leeds has something for everyone when it comes to food. From Michelin Star at The Man Behind The Curtain to our very own VIP Partners the Little Bao Boy, the mix of cuisine is pretty incredible. For delicious Indian street food, we recommend Bundobust (and it's good for you veggies as there is no meat in sight!). Another Vita VIP offering discount to our students is renowned Thai street food restaurant, Zaap Thai. With inspiration from the bustling markets in Bangkok, this is one of our favourite places for a quick bite in the city. If you want a meal with a view, then The Alchemist is a must. With incredible cocktails full of showmanship and a huge menu you'll want to sample, this is the perfect place to impress on a date or to enjoy with your friends.
Bars.
Looking for a popular night spot? Call Lane is popular with everyone because of its range of bars and music to suit every taste. Briggate is one of our favourite locations for when the lights go down as not only can you find Whitelock's, a 300-year-old pub with traditional décor, but it's a good one for a chilled evening catching up with your mates. Belgrave Music Hall and Canteen is about 10 seconds from Vita St Albans and is definitely a must-do place. With cheap and delicious grub, live music nights and a rooftop terrace for those sunny (albeit it, occasional) summer nights, it's the perfect place to unwind.
Arts & Culture.
Iconic artist, Damien Hirst, grew up in Leeds and even studied there in the 80s. Some of his artwork was even installed throughout the city for everyone to take pictures with and enjoy for free. Want to explore more of Leeds art offering? There are plenty of galleries to choose from, mainly all set in stunning buildings dotted around the city,
not to mention the independent galleries on offer. If galleries aren't your thing, there is plenty of urban street art and murals to explore for an edgier side of art.