AMBITION IS
INTERNATIONAL
Moving to university is a big step, especially if you're an international student. There's a lot to prepare for when studying overseas – but our team are here to make the process easier. From getting your visa, to exploring your new city, we want to help you Begin Big.
At Vita Student, we celebrate our international community. Home to over 8,000 students from 135 different countries, our buildings are full of friendly faces from different places.
Throughout the year, we celebrate major global holidays with our residents like Diwali and Chinese New Year. We host events that allow you to celebrate your culture while learning about others.
Thousands of stories, one shared experience. Vita Student is the place international students go to succeed. Be part of it.
WHAT TO EXPECT
WHEN MOVING TO
VITA STUDENT
From the day you move into Vita Student accommodation, you join a welcoming community of international students.
The first month at Vita Student is all about settling in. In September, we arrange city orientations, boat tours and bike tours to help you get to know your new city. Our evening meet & greet events allow you to meet your neighbours and make friendships.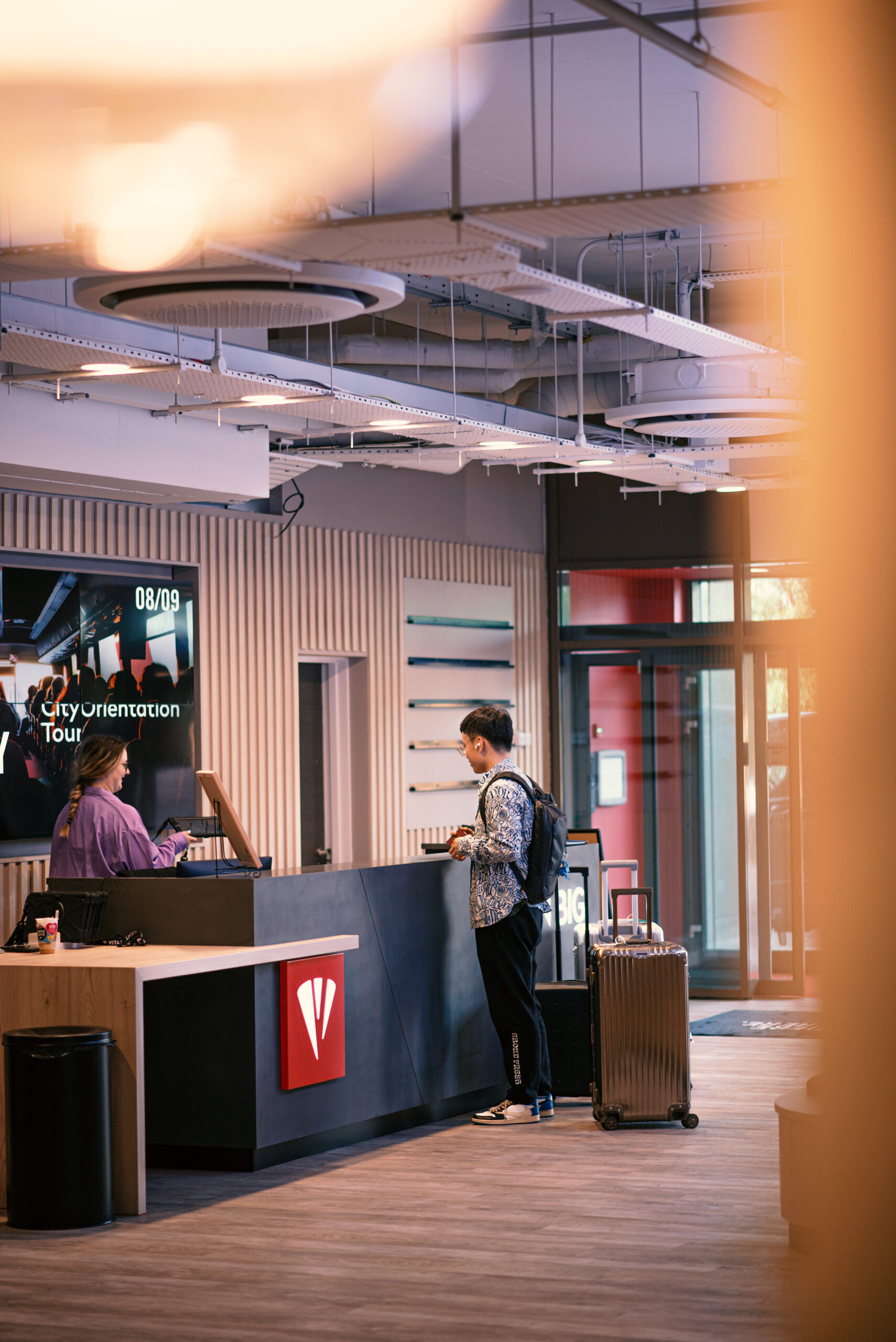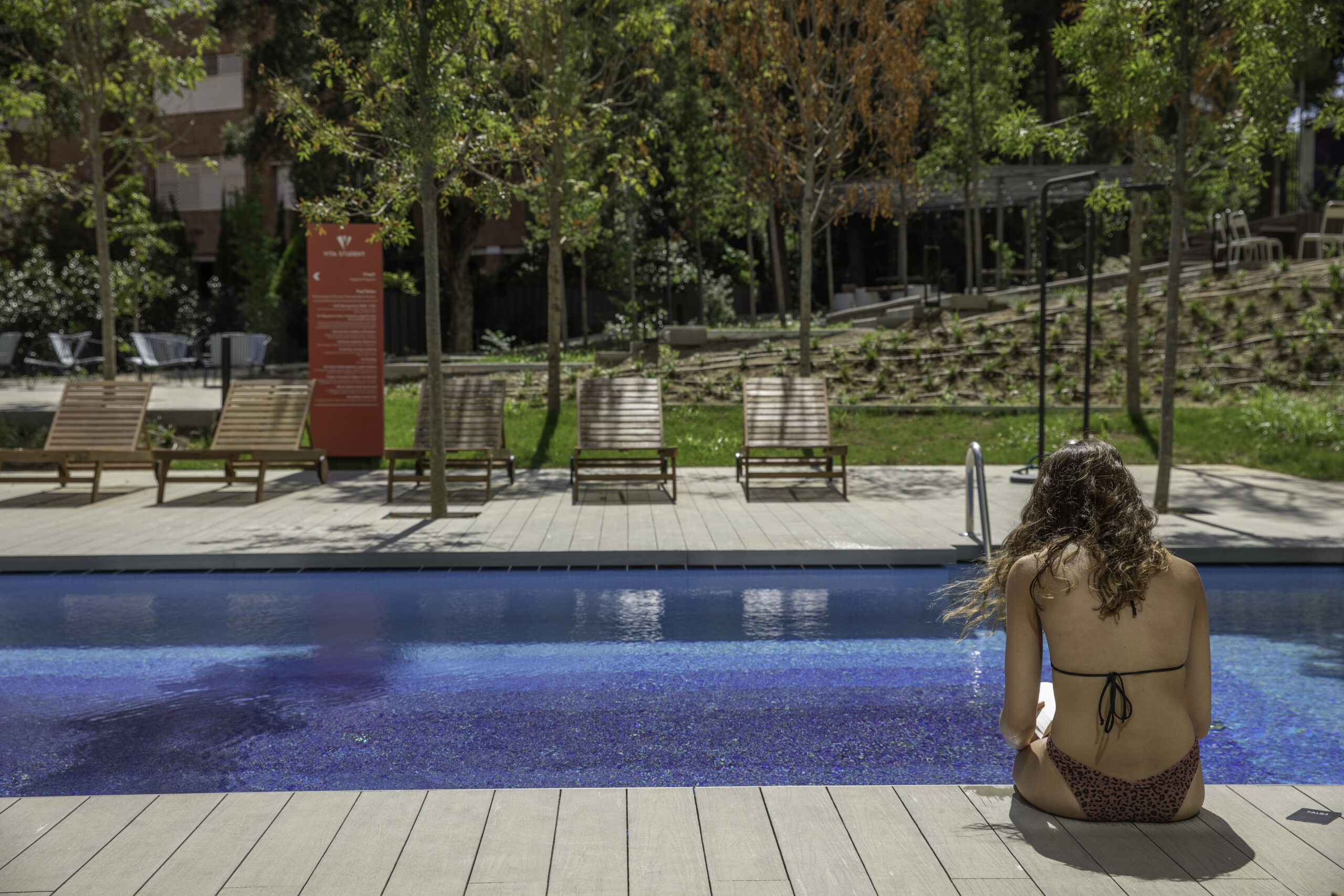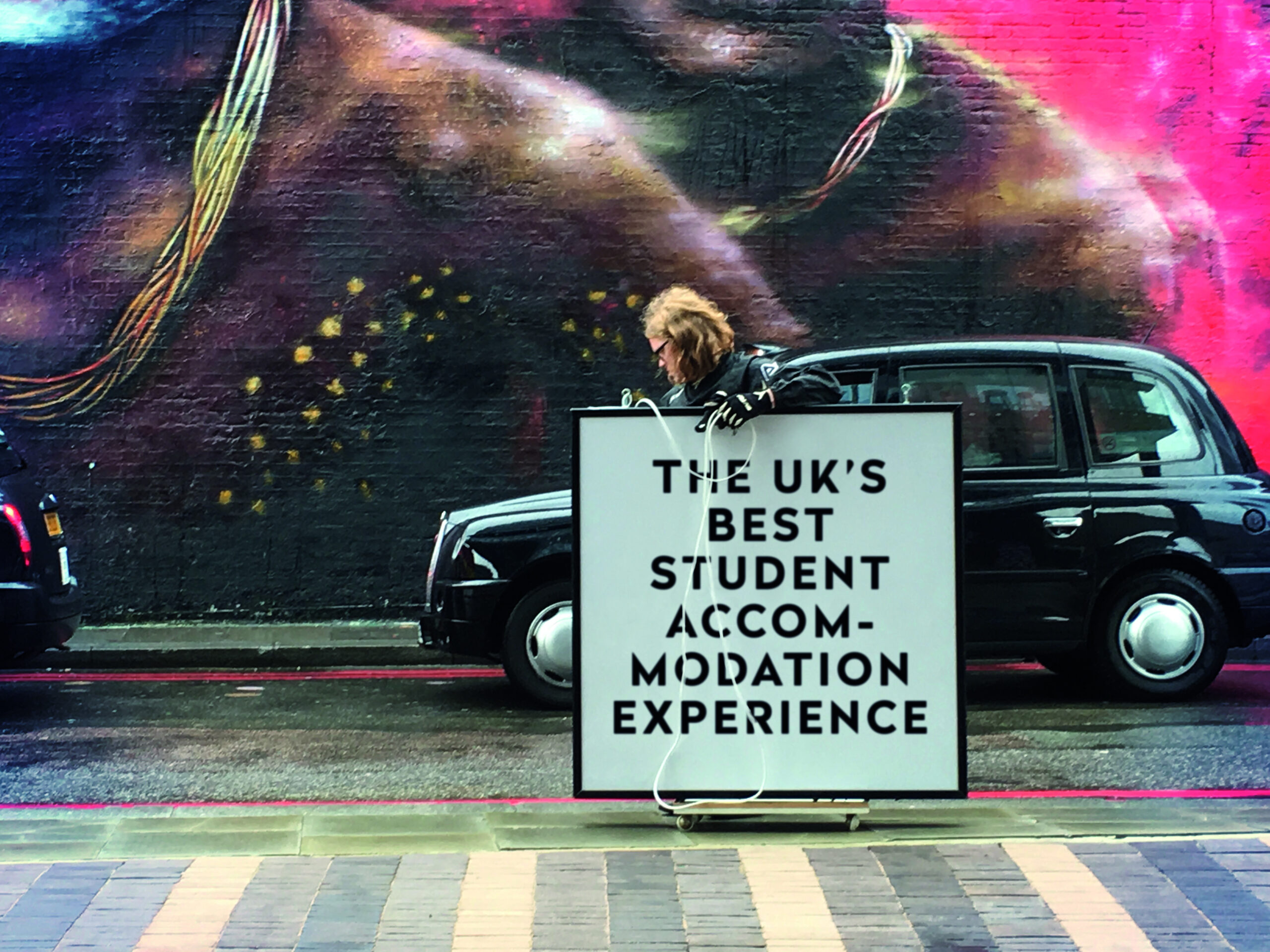 STORIES YOU MIGHT
BE INTERESTED IN
We understand that booking your room from overseas can be stressful, so we do everything we can to make the process easy. We offer live virtual viewings so that you can see our rooms and spaces before you book. Our payment portal, TransferMate, ensures a simple and secure payment process. You can find the portal within your online account. You don't need a UK guarantor to book a room at Vita Student, and you can cancel your room for free if you are declined a visa or a place at your chosen university.
FAQs
Do I need a VISA to study abroad?

Yes – all international students require a student visa to study either in the UK or Spain.

Students coming from the EU countries and citizens of Norway, Iceland, Liechtenstein and Switzerland do not require a visa to enter Spain.

Students from non-EU Countries may or may not need a visa for visits of less than 90 days. Consult the lists at this website and also the Spanish Consulate which covers your jurisdiction.

How do you apply for a UK Study Visa?

You can apply for a Student Visa if you:

Have an unconditional offer on a course with a licensed student sponsor
Have sufficient money to support yourself and pay for at least 1 academic year of your course
Are able to read, write, speak, and understand English – You must provide evidence of this!
Are under 18 and have evidence of consent from your parents

You can easily apply for a student visa via the UK Government website.

Once you have received and accepted your unconditional offer, your university will provide you with a document called a Certificate of Acceptance of Studies (CAS). With your CAS, you can begin your visa application.
It is important to note, you will be required to pay a surcharge as part of your application! This is called an Immigration Health Surcharge. This gives you access to the UK's National Health Service. Students receive a 25% discount on the usual cost.

How do you apply for a Spanish Study Visa?

If your stay in Spain is for 90-180 days, you must apply for a short-term, type D Student Visa, also referred to as a National Visa, which allows you to remain in Spain / the Schengen area for up to 180 days. It does not allow extensions, nor can you apply for a TIE / Student 'Residence' Card when you arrive. However, it might be a good idea to apply for an NIE (Foreigner ID Number) in conjunction with the visa since it may be required for certain administrative processes.

If your stay in Spain is for longer than 180 days, you must apply for a long-term, type D Student Visa, also referred to as a National Visa. Once you arrive, you are required to apply for a Student 'Residence' Card (also known as: TIE; Tarjeta de Identificación de Extranjero; Tarjeta de Estancia Para Estudios) within 30 days. If the consulate allows, you should apply for your NIE (número de identificación de extranjero) at the same time as your visa; this will save you a step in your paperwork when you arrive in Barcelona. Make sure to have your passport stamped at your first point of entry into the Schengen area to be able to prove when you arrived.

Consult the Spanish Embassy or Consulate in your home country or your country of residence concerning the process for obtaining it, which can be lengthy so get started as early as possible. Although many consulates will not accept visa applications more than 90 days before the date of departure, you should check appointment availability even further in advance of that date if possible. You will have to apply at the Spanish Consulate, which has jurisdiction over your place of residence; visa requirements may vary from one consulate to another.

Required documentation for Student Visa:

Passport (valid for the length of your stay)
Passport-size photos
Proof of financial means
Proof of acceptance for the study, training or volunteer activity or internship.
Proof of medical insurance including repatriation
Other documentation specific to your situation

How do you apply for a post-study working visa in the UK?

It is possible to extend your visa after you have completed your studies. In order to extend your visa, you must:

Hold a Student Visa of a Tier 4 (General) student visa.
Have an unconditional offer on a course with a licensed student sponsor – shown by your Confirmation of Acceptance for Studies document (CAS).
If extending to a graduate visa, you must provide evidence that your new studies are at a higher academic level than your current course.
If extending to a skilled worker visa, you must provide a Certificate of Sponsorship from your UK employer.

If approved you must apply for a national insurance number, this allows you to be taxed and paid for your work. Read more about graduate visas in the UK.

How do you apply for a post-study working visa in Spain?

Spain allows unrestricted freedom to live, study and work in Spain for EU/EEA (Iceland, Liechtenstein and Norway) nationals.

In other cases, to extend your visa, you must apply for a Job Search Visa. With this, you will be allowed to stay for a maximum of 12 months to find a job or start your own business project. You will have to start the procedure 60 days before or 90 days after finishing your studies in Spain.

To qualify for the permit, you should meet the following criteria:

You should be residing in Spain at the time of your application, and you should apply just before or immediately after your graduation for the best chance of approval.
A recent university degree or higher from a Spanish university (Level 6 or above). You can apply up to six months after your degree has been awarded. Not all universities and study courses are eligible so you should check the official website to confirm.
Proof that you can support yourself during your stay in Spain and have the financial means
Supportive documents, such as your updated CV and a motivation letter which outlines your plans and your time in Spain.
Proof of healthcare coverage in Spain.
Legal documents including your passport, a copy of your student visa, and a student ID (NIE)

Once you find a job offer, you will need to initiate the work permit application process (even though easier as you already live legally in Spain), to be able to work.

What are the first things I need to do on arrival in the UK?

1. Contact your family and/or friends to let them know you've arrived safe.

2. Head to your new home at Vita Student. Allow yourself some time to take in your new environment before starting university.

3. Make sure you enrol at university and collect your student ID.

4. Find and register at your local GP.

5. Open a UK bank account.

Where and how can I register a bank account in the UK? What documents are needed?

You can open a UK bank account with most high street and online banks. To open an account, you will need to provide your passport/photo ID, your university acceptance letter, and proof of UK address. For this, you can provide your Vita Student license agreement, which states your current address and length of stay. You can download your License Agreement from within your Vita Student online account.

Where and how can I register with a local medical surgery in the UK? What are the costs?

It is free and easy to register with a local doctor. In order to register, you must visit the surgery during consulting hours and speak with the reception team to arrange registration. To register you will be required to bring your passport, proof of address and any relevant visa/immigration documents relating to your stay.

I am in a different country, how do I view my room?

We are very flexible with our viewing process. If you would like to view the room and communal areas, you can request an appointment and one of our team members can arrange a virtual viewing with you.

Can I pay my rent from overseas?

Yes you can, and easily too! Our payment portal, TransferMate, provides the most affordable, secure, and easy way to pay. You'll find your payment portal within your online Account.
Simply login and click "make a payment".

My flight arrives early/late – can I still check in?

Yes you can. We have a team in the residence 24/7 so you can move in any time day or night after your contract begins.

Can I work while studying in the UK? What do I need for that?

Please ensure you're permitted to work in the UK by the type of visa you hold. If you have doubts about your eligibility to work in the UK you may want to search the government website.

Do you offer airport pickup/drop-off services?

Unfortunately we do not offer airport services, however all of our buildings are located centrally and are easily accessible by public transport or taxi.

What if I don't have a UK guarantor?

Don't worry, a UK guarantor is not required!

What do I need to bring when I move in?

While Vita Student rooms include all main kitchen appliances and furniture, you'll need to bring your own utensils and kitchenware, kettle and toaster, bedroom furnishings, such as towels, duvets, and pillows. However, if you've booked a room with us (in the UK only) you can order one of our Vita Student kitchen and bedding packs, which delivers all the essentials to your room before you arrive. Vita Student rooms in Barcelona include all furniture, as well as bedsheets, a duvet and towels. Each room has a microwave and sink, and all rooms (except Lite room types) feature a full kitchen including a hob, extractor fan and oven.