Pedralbes
Vita Student Pedralbes Av Esplugues 102, 08034 Barcelona
Pedralbes
Vita Student Pedralbes Av Esplugues 102, 08034 Barcelona
Located in the vibrant Pedralbes neighbourhood, you'll live a short stroll from some of the world's most renowned business schools like IESE, ESADE, The University of Barcelona and BarcelonaTech. It's our first building to open in Barcelona, and we're here to make an entrance.
Building what's included
Spacious Hub
Private Study Room
Coffee Lounge
Private Dining Room
Gym
Movie Room
Laundry Room
Courtyard
Gardens
CCTV
Secure Key Fob Access
Free Weekday Breakfast
Free Bi-weekly Housekeeping
Free Daily Events
24/7 On-site Team
Superfast Wifi
Standard features you get in every room type
Bed
Desk
Desk chair
Ensuite bathroom – shower, mirror, sink, toilet
Kitchenette – sink, microwave, fridge freezer
Mirror
Opening window
Smart TV
Underbed storage
Wardrobe
Bin
Room types
Choose between five room types at Vita Student Pedralbes across five floors. All studios include a kitchen or kitchenette, ensuite bathroom, study space and storage space.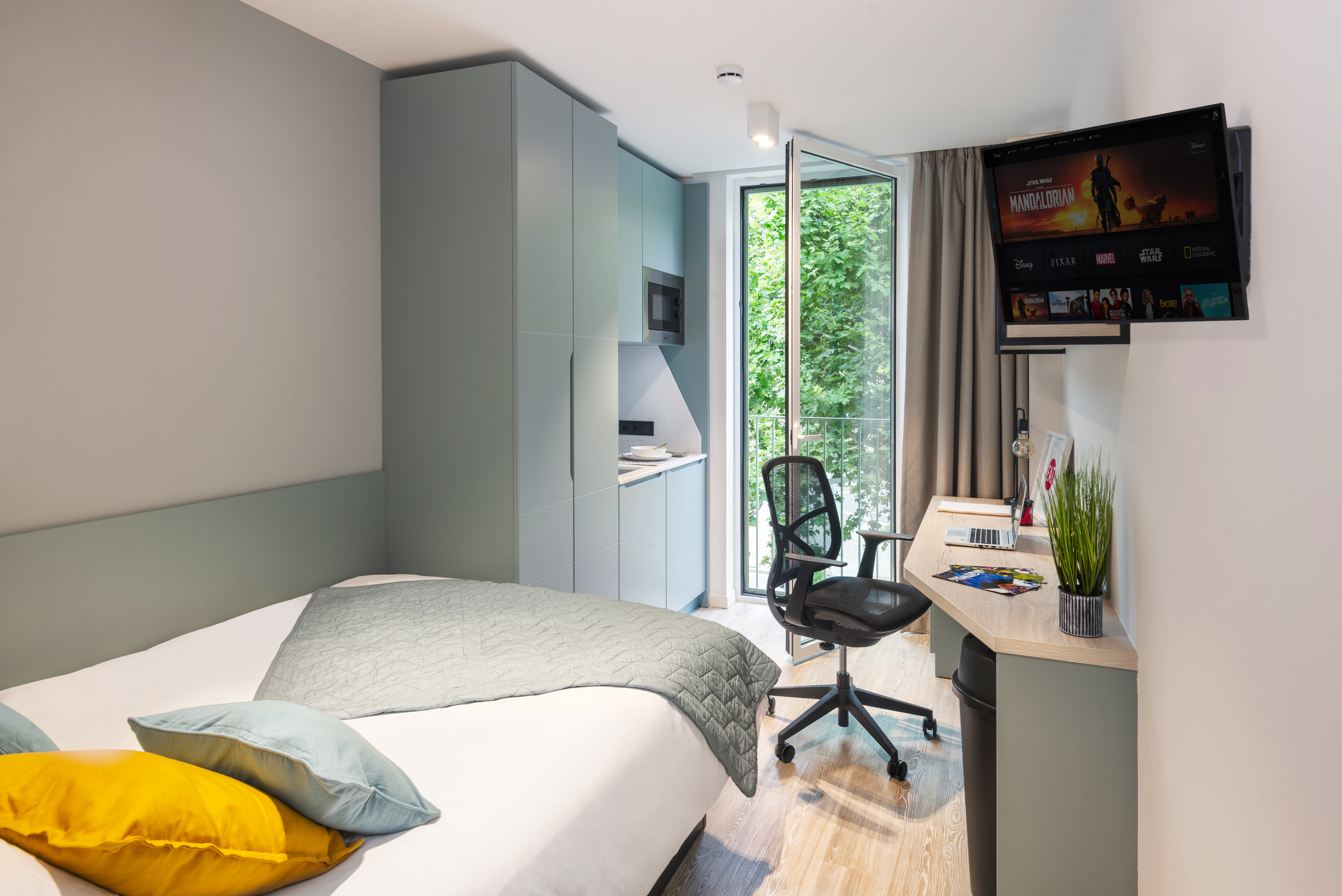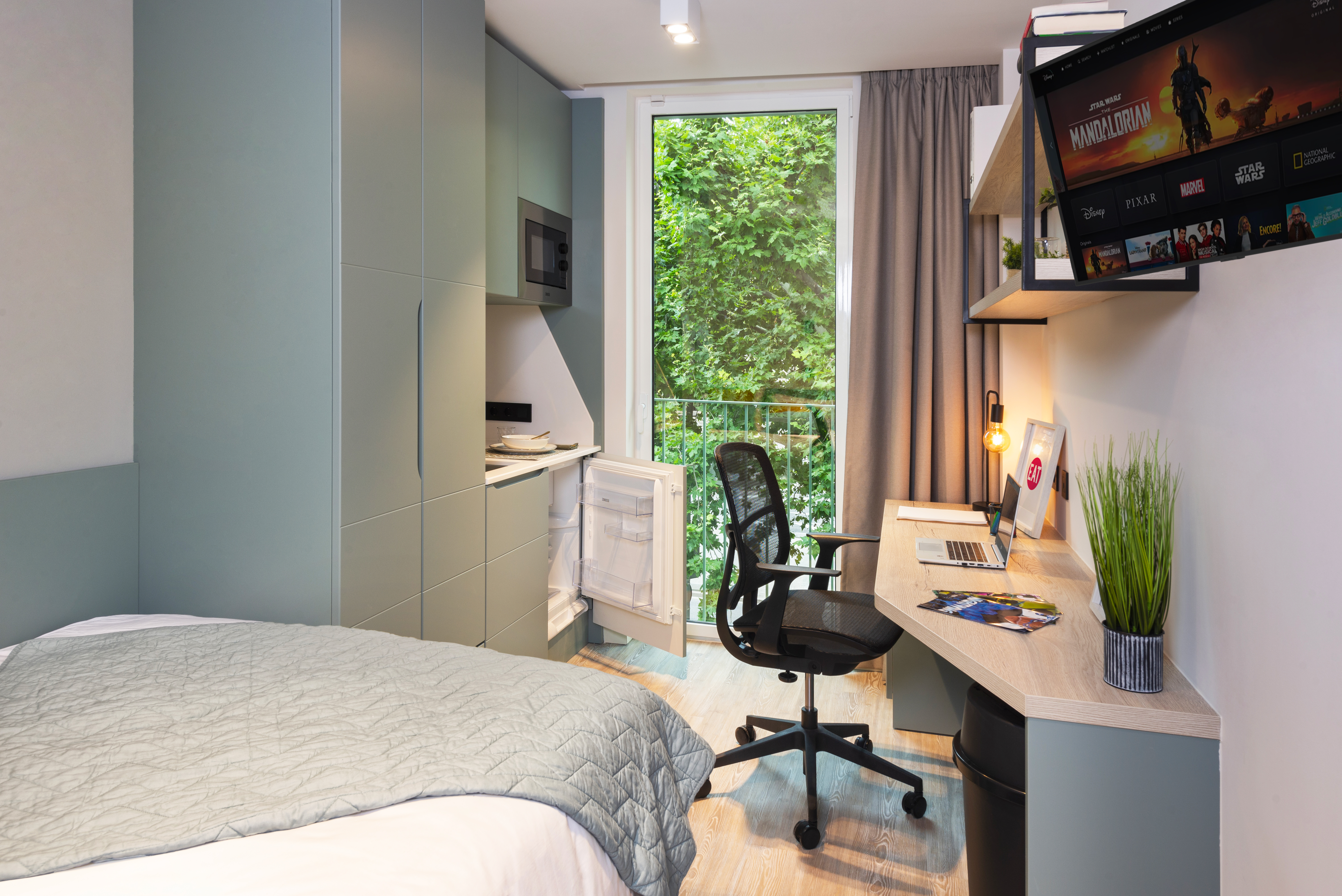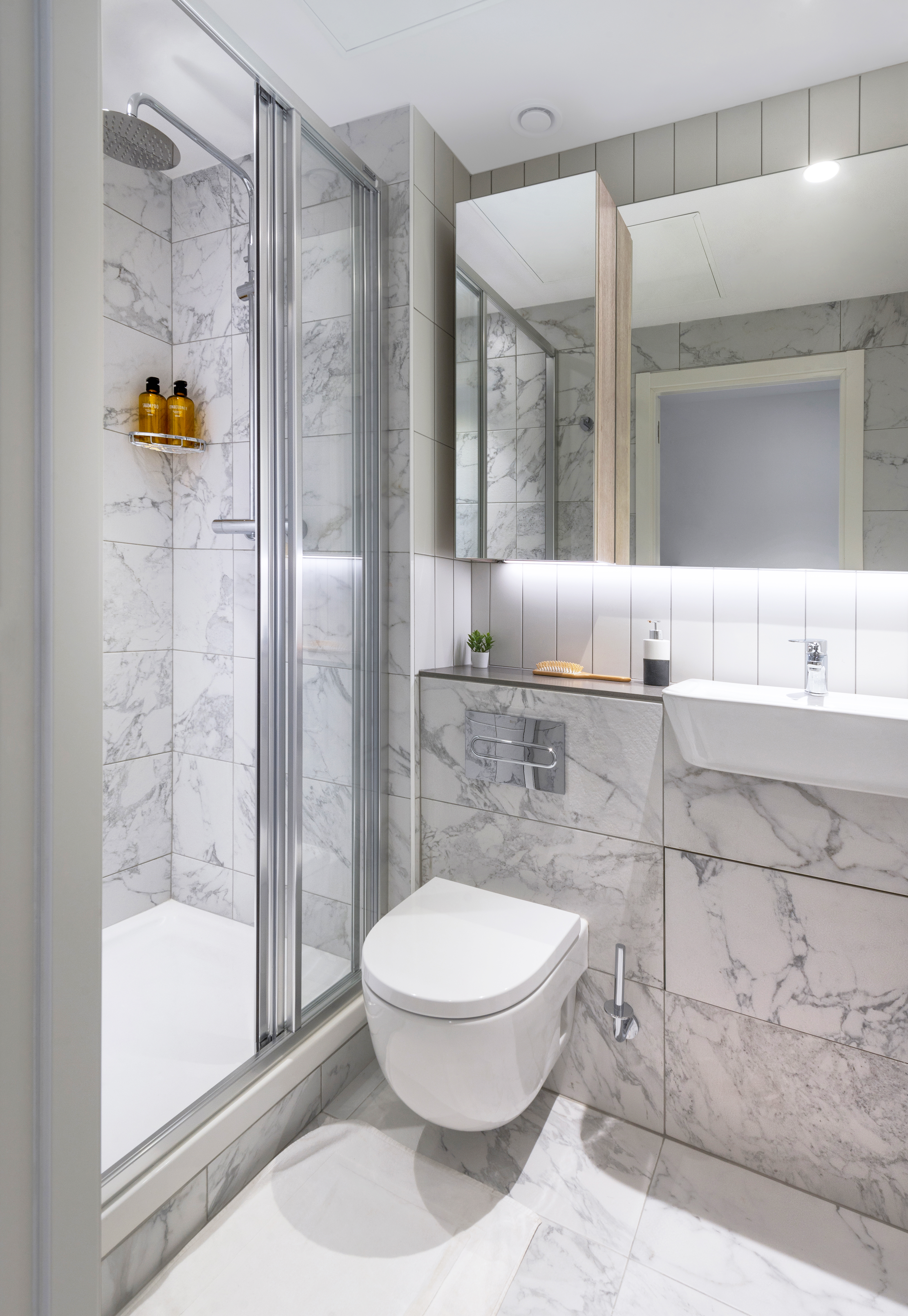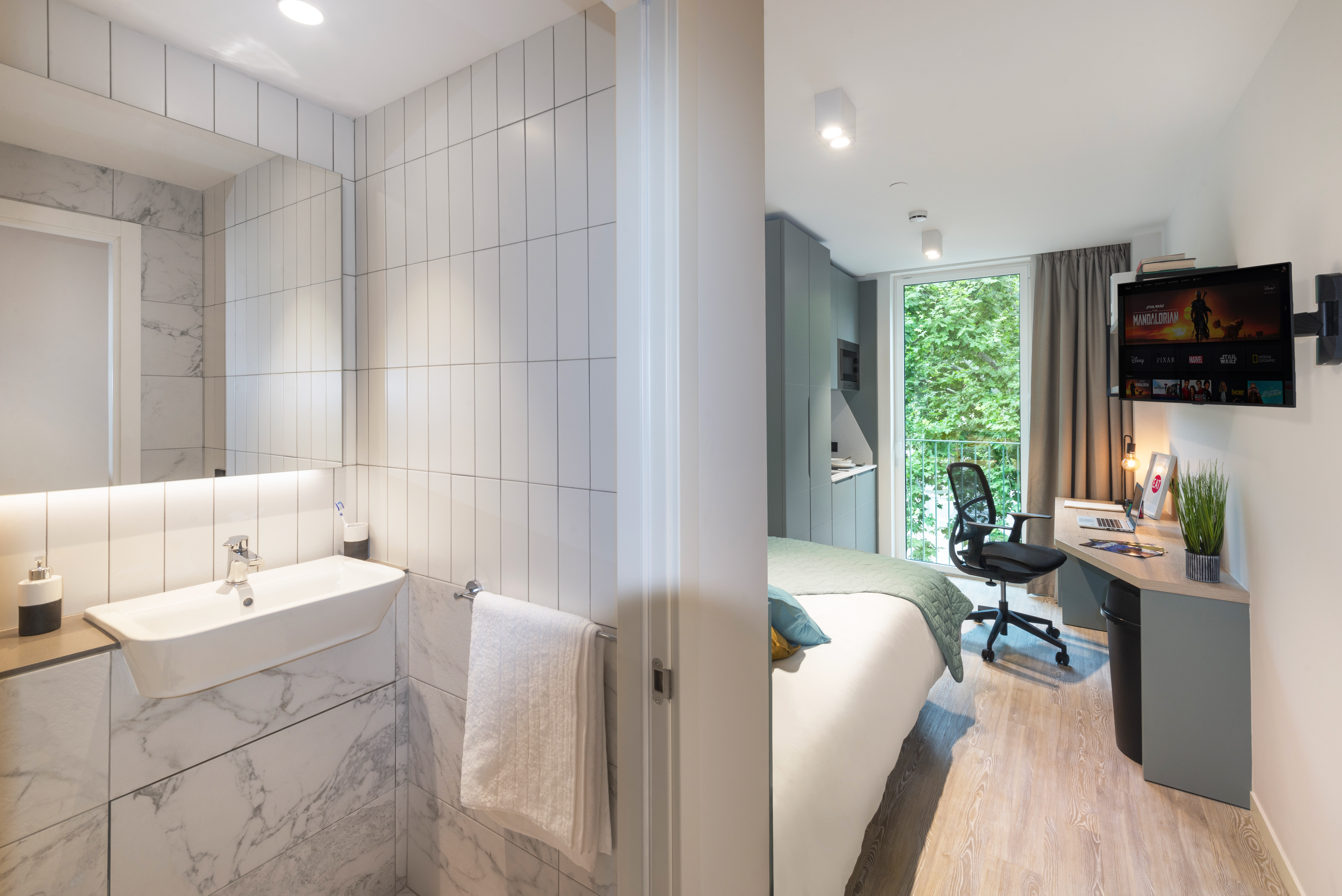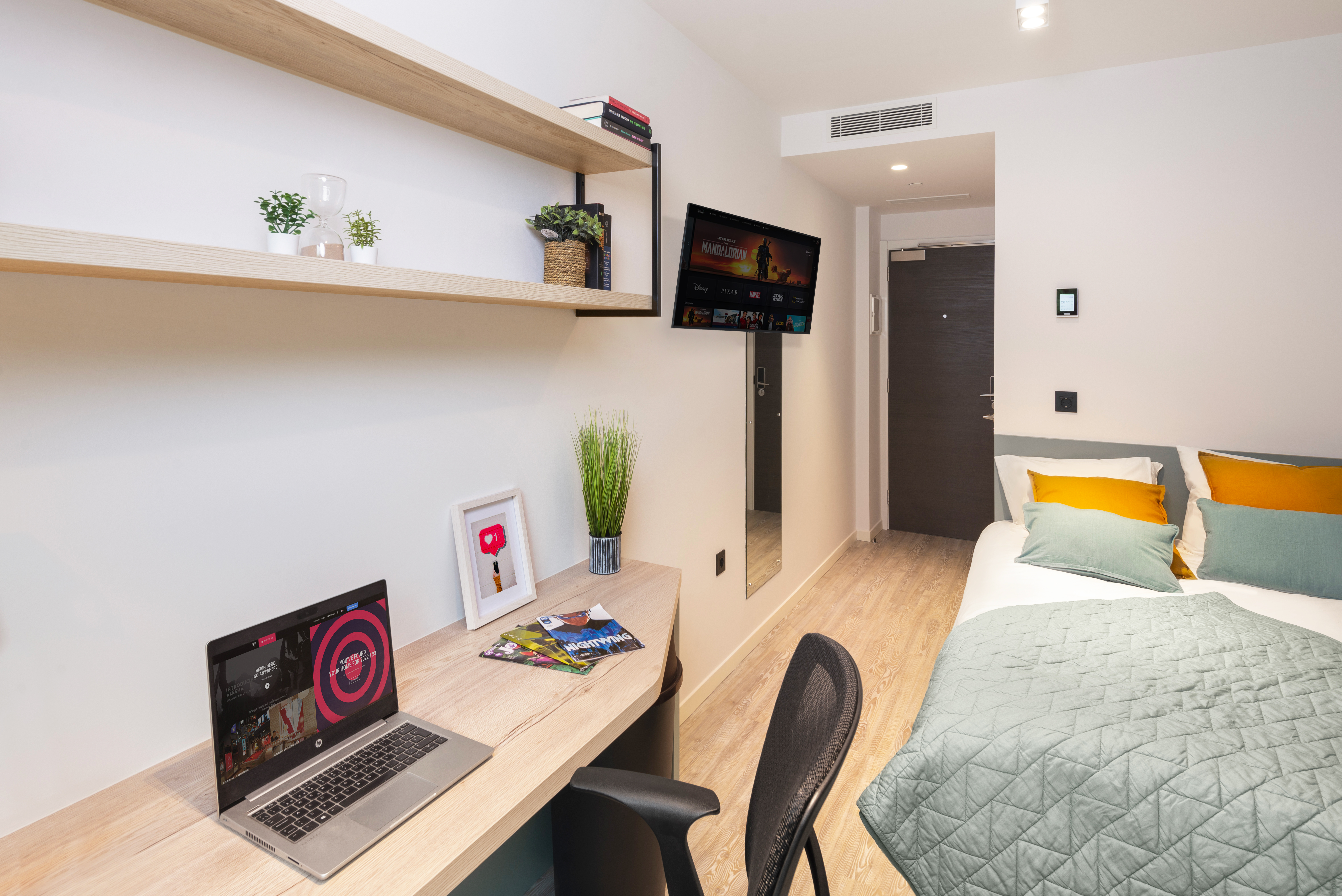 LITE
Our most affordable studio, in a compact size.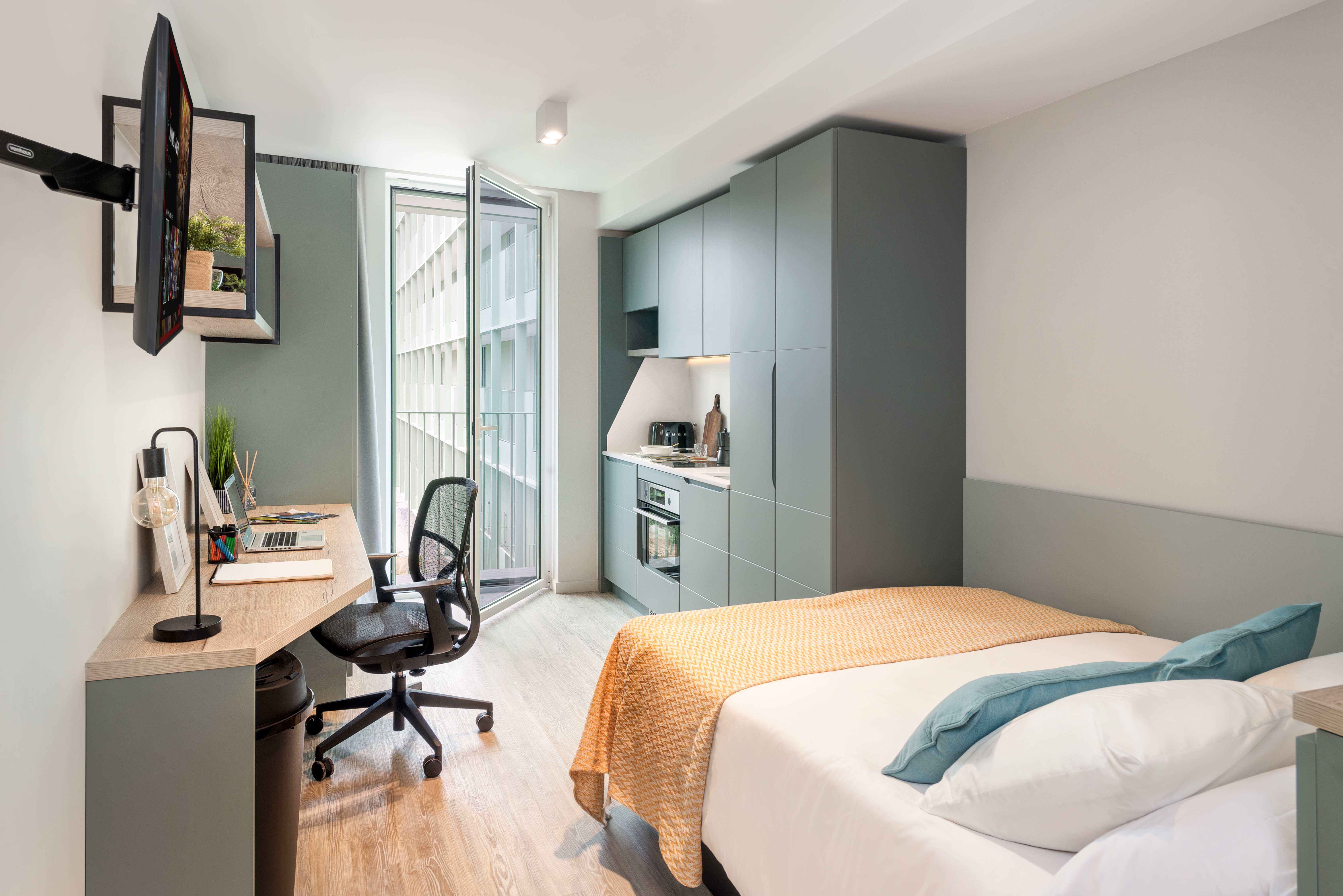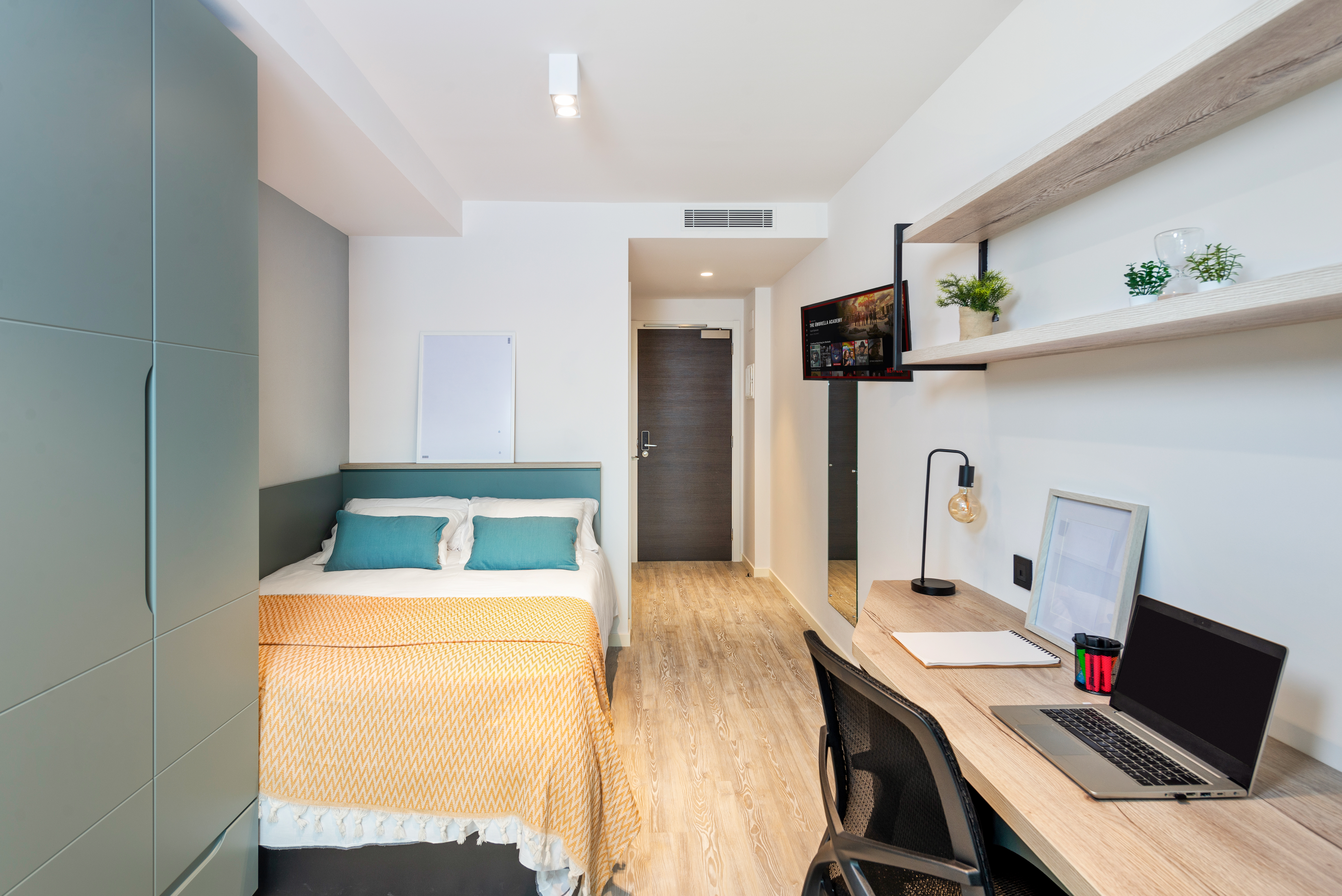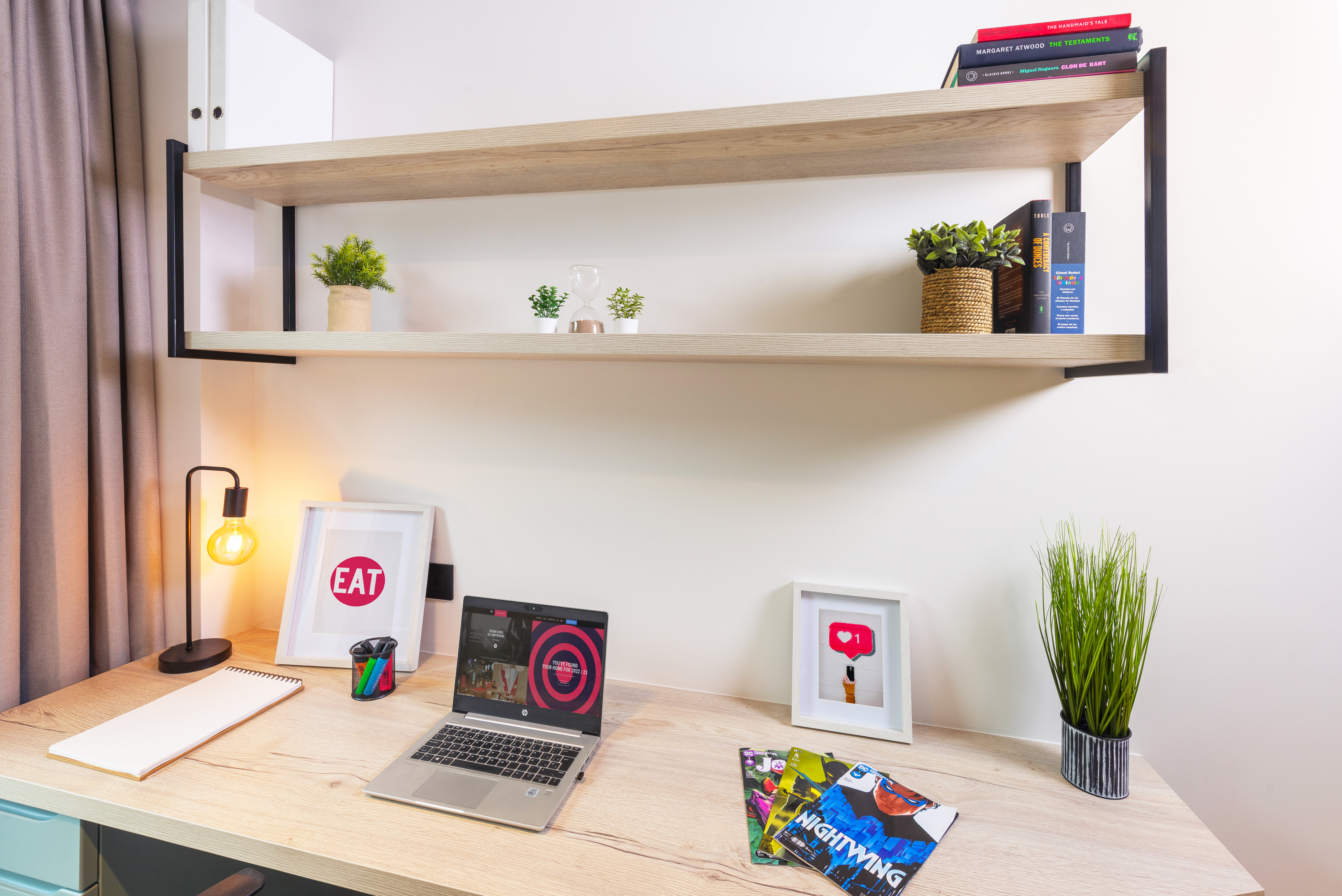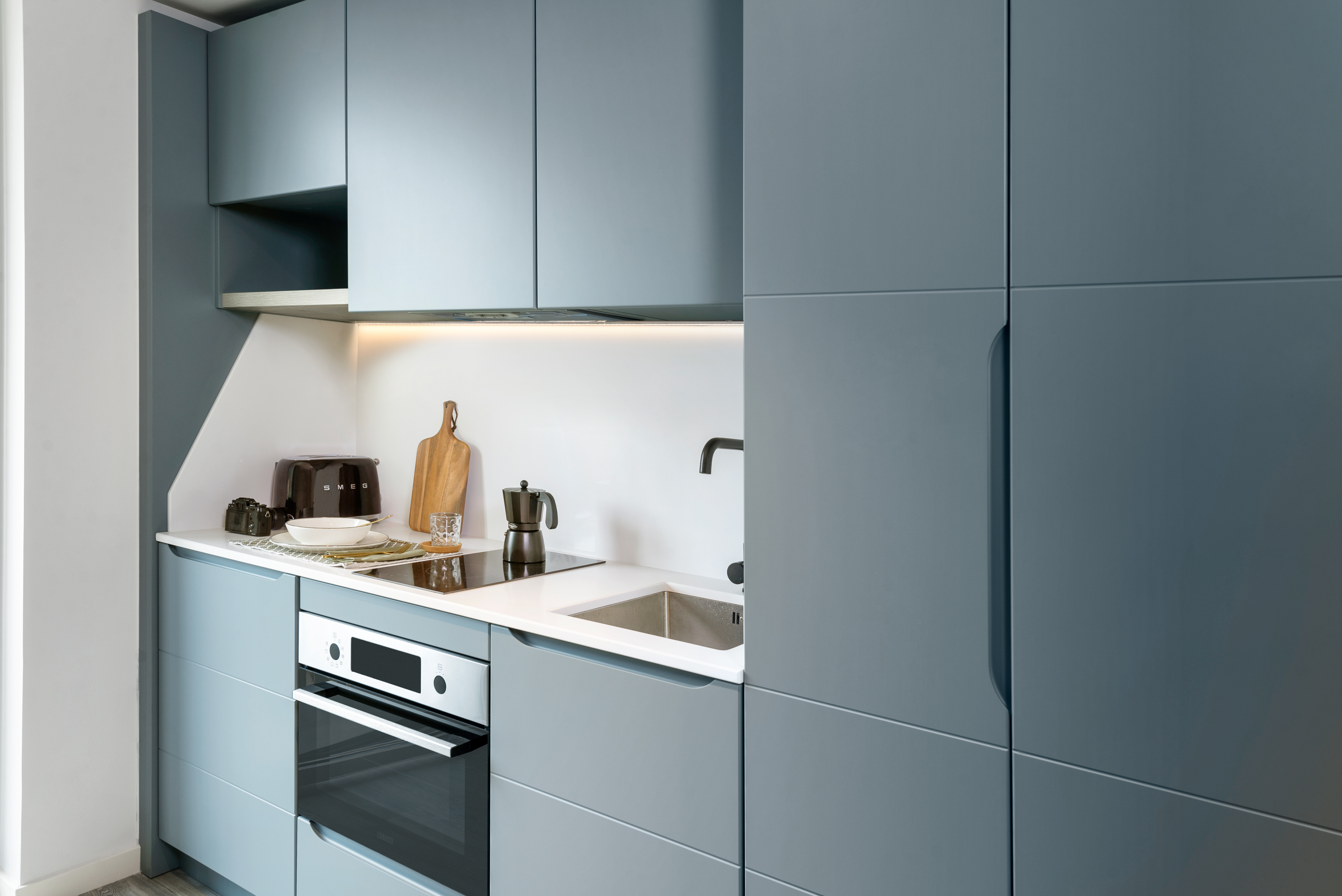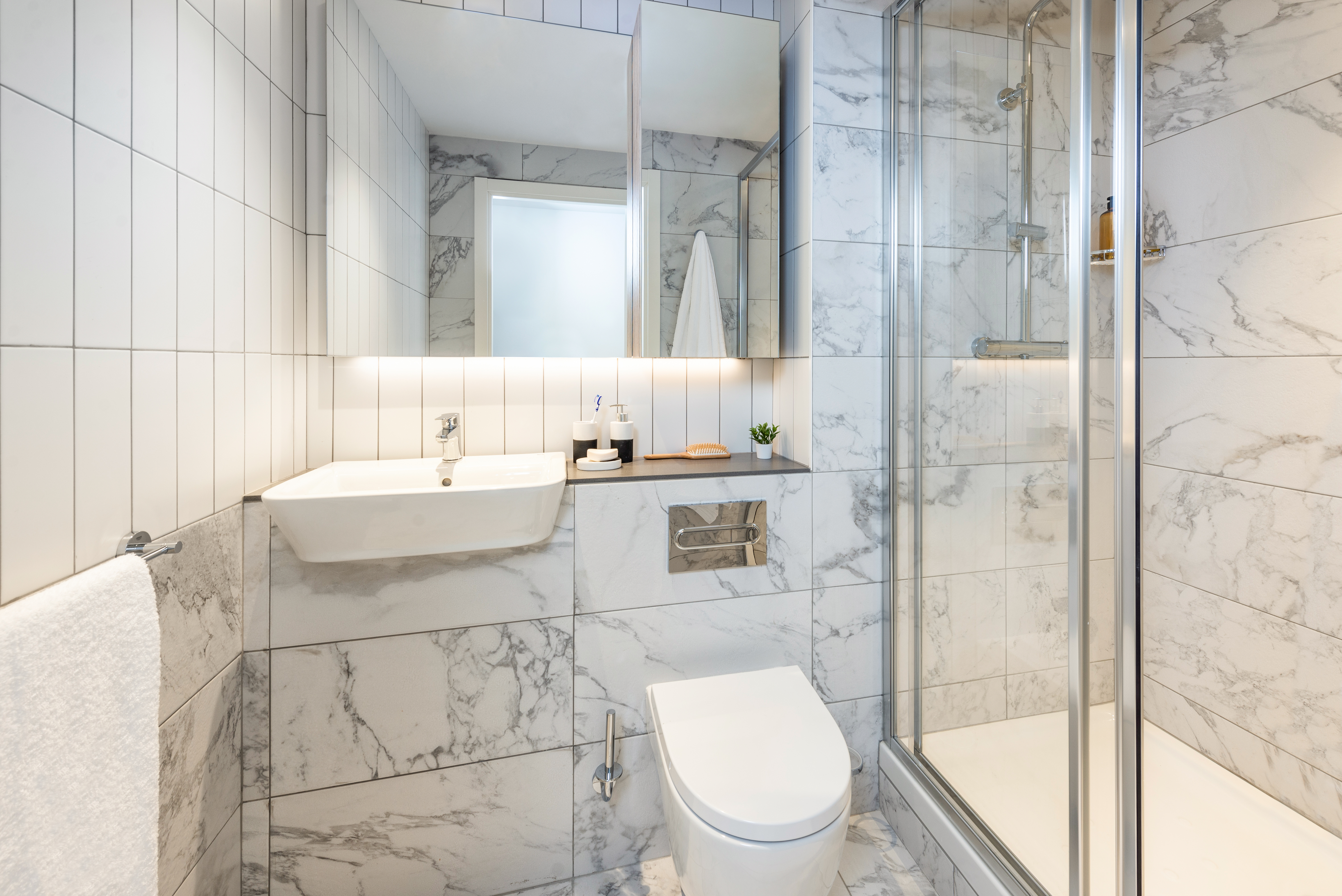 CLASSIC
The classic Vita Student studio, with all the standard features plus a full kitchen.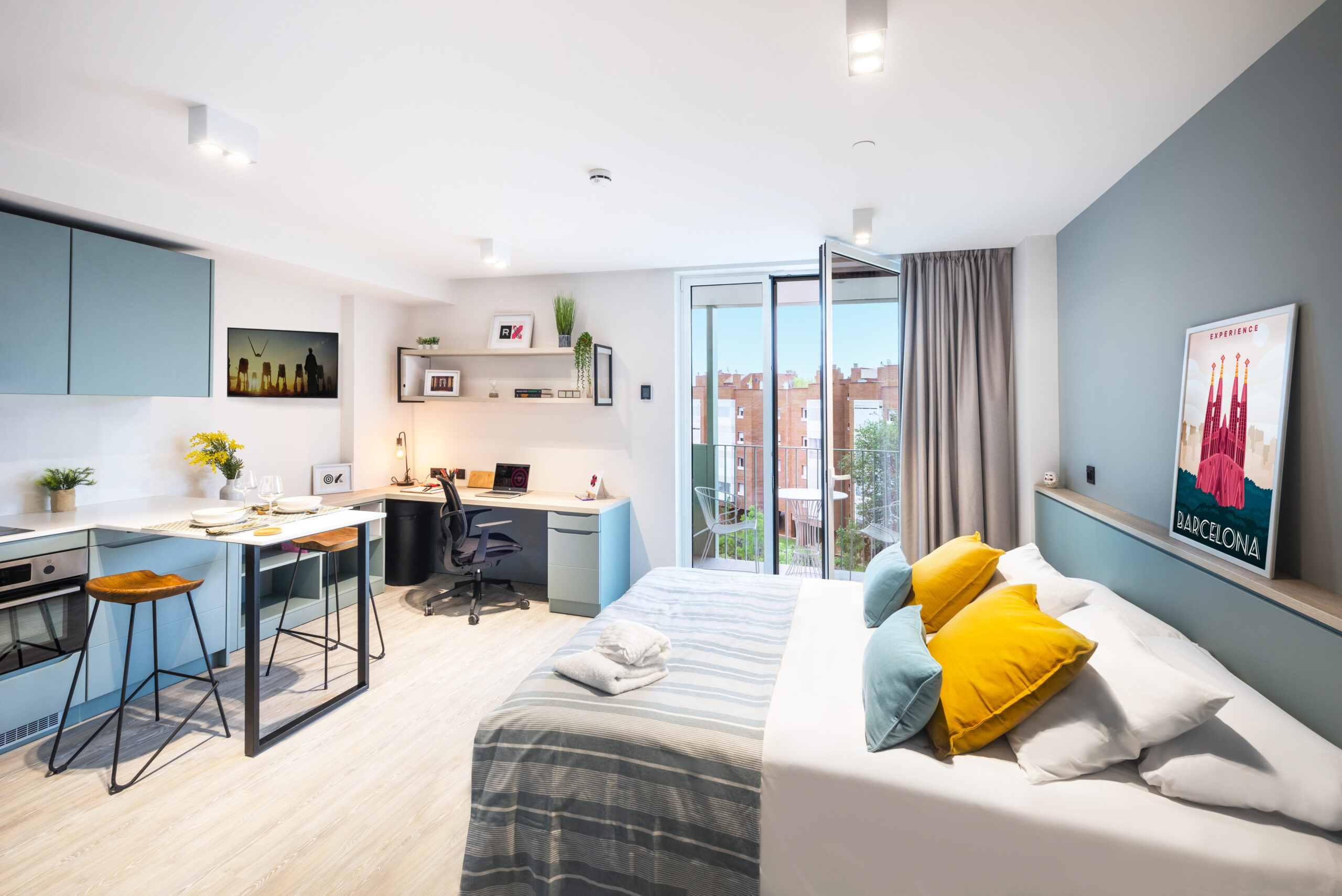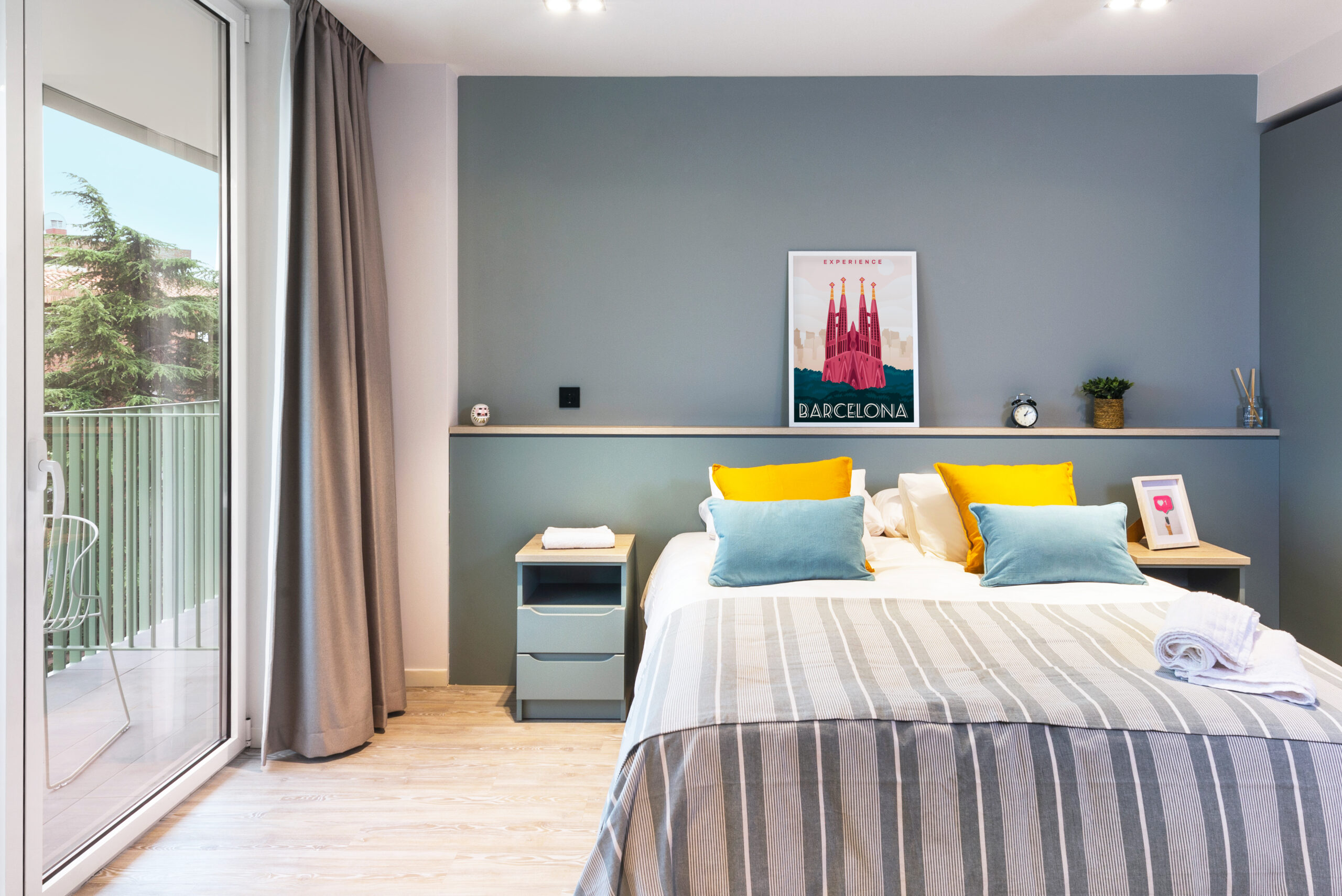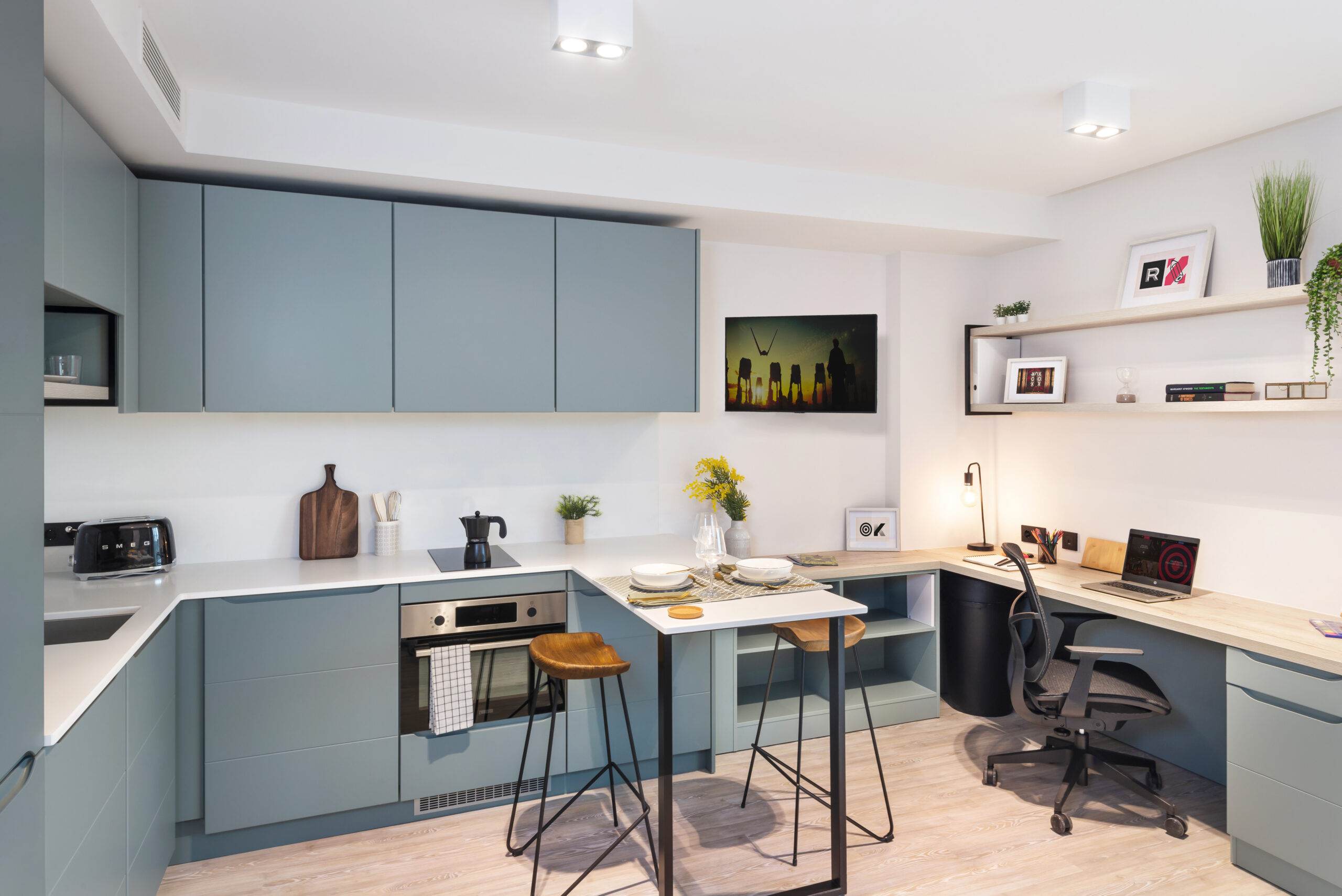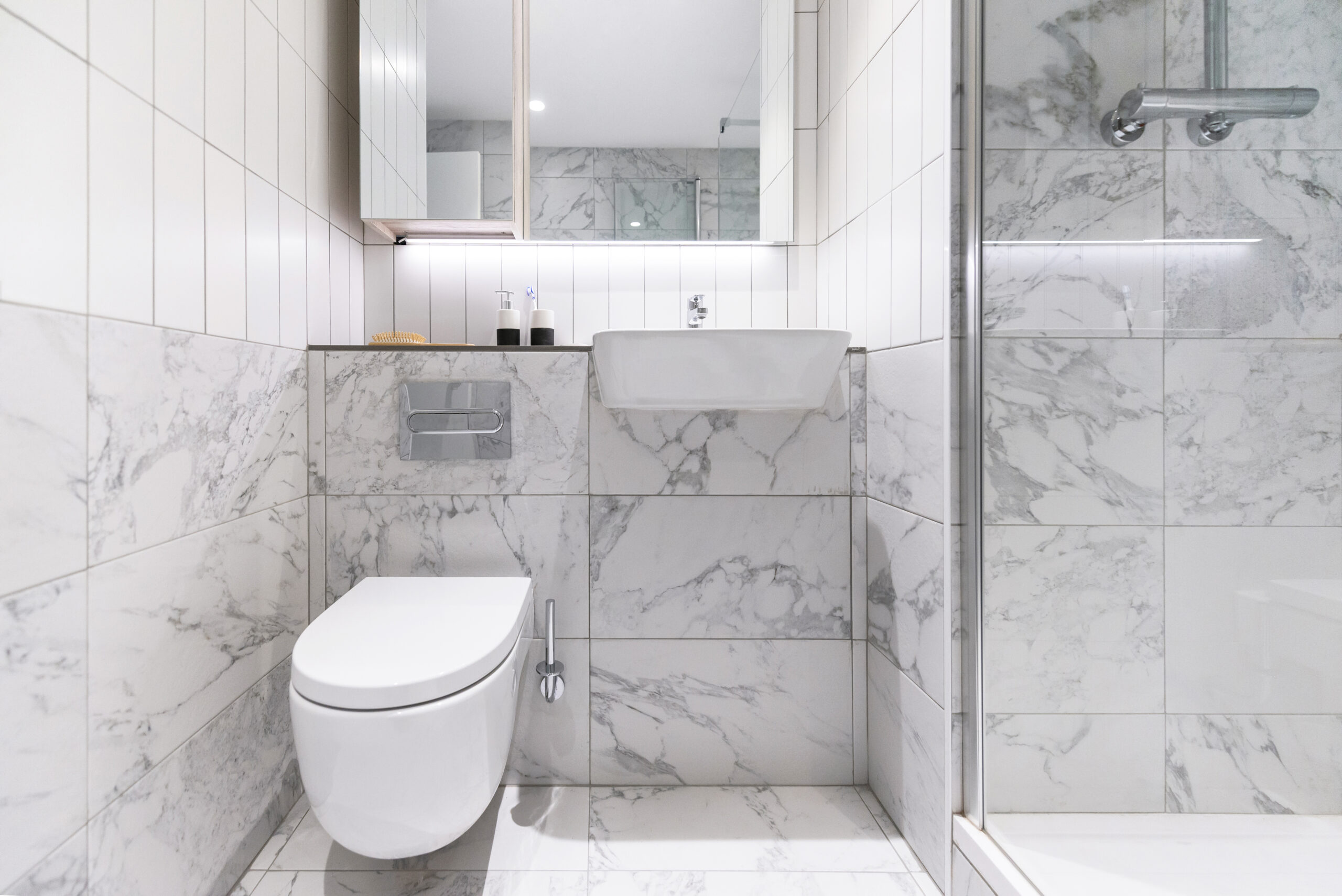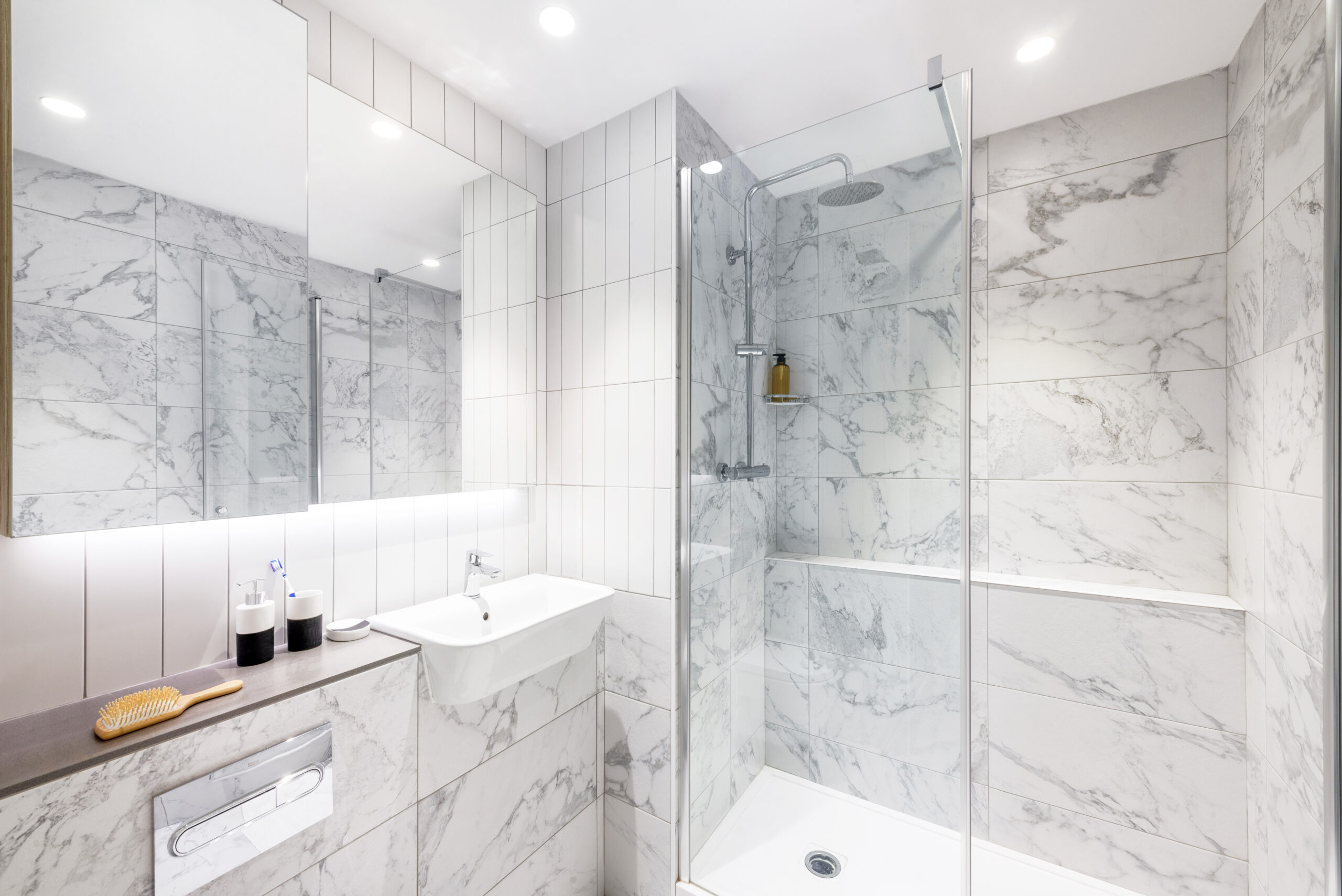 DELUXE
Spacious luxury with a full kitchen and the added extras of a king bed, extra wardrobe space, a dishwasher and washer/dryer, and a balcony.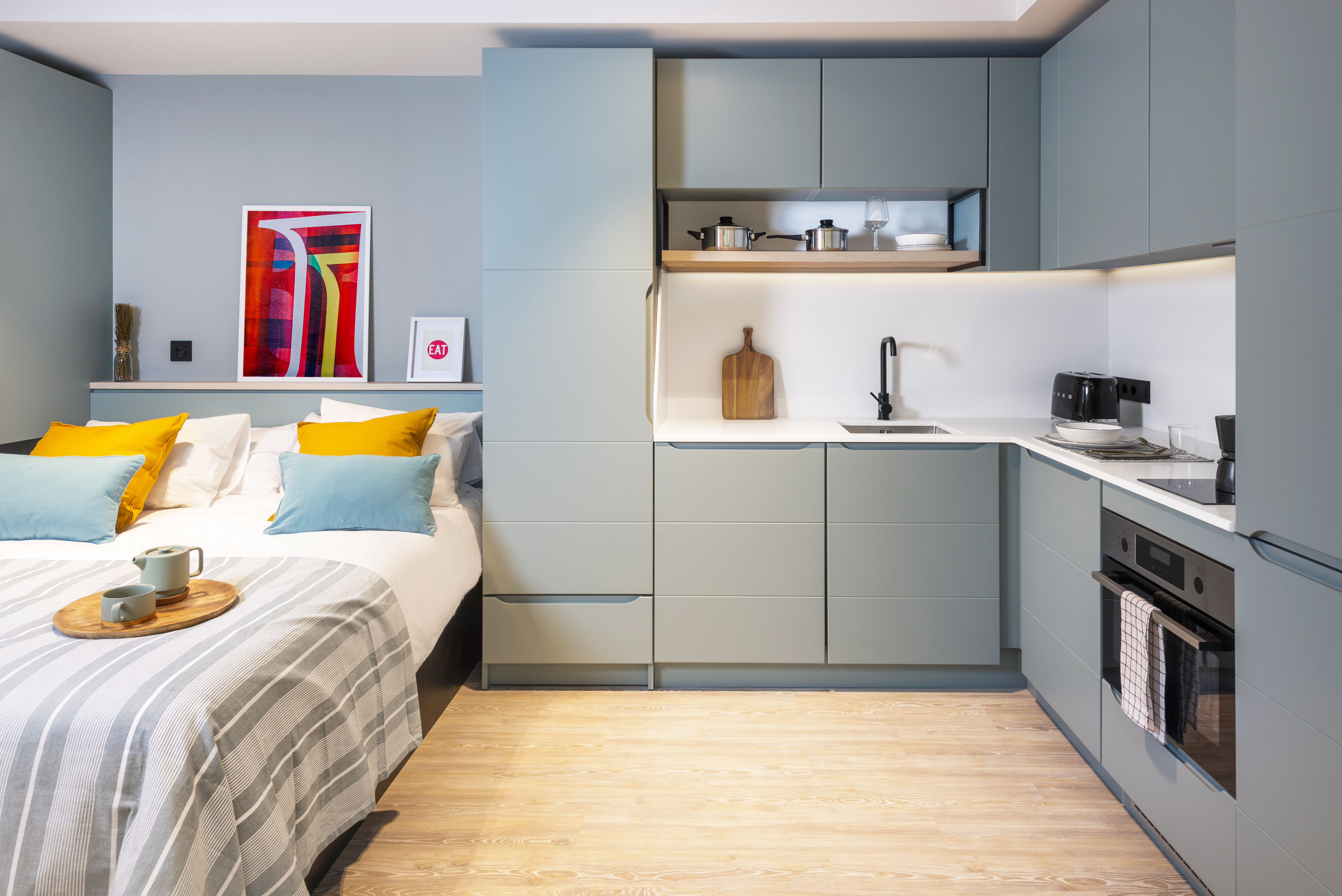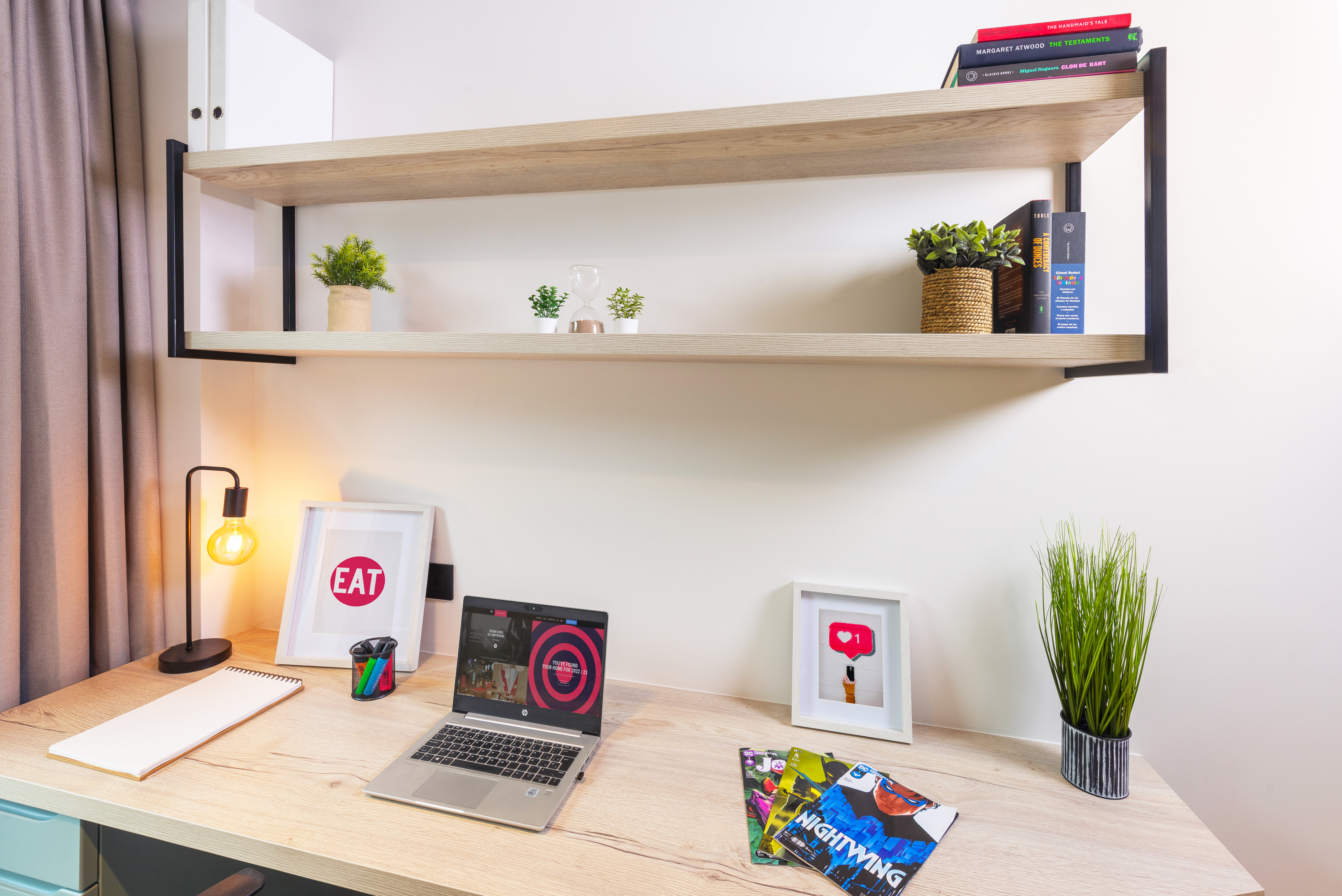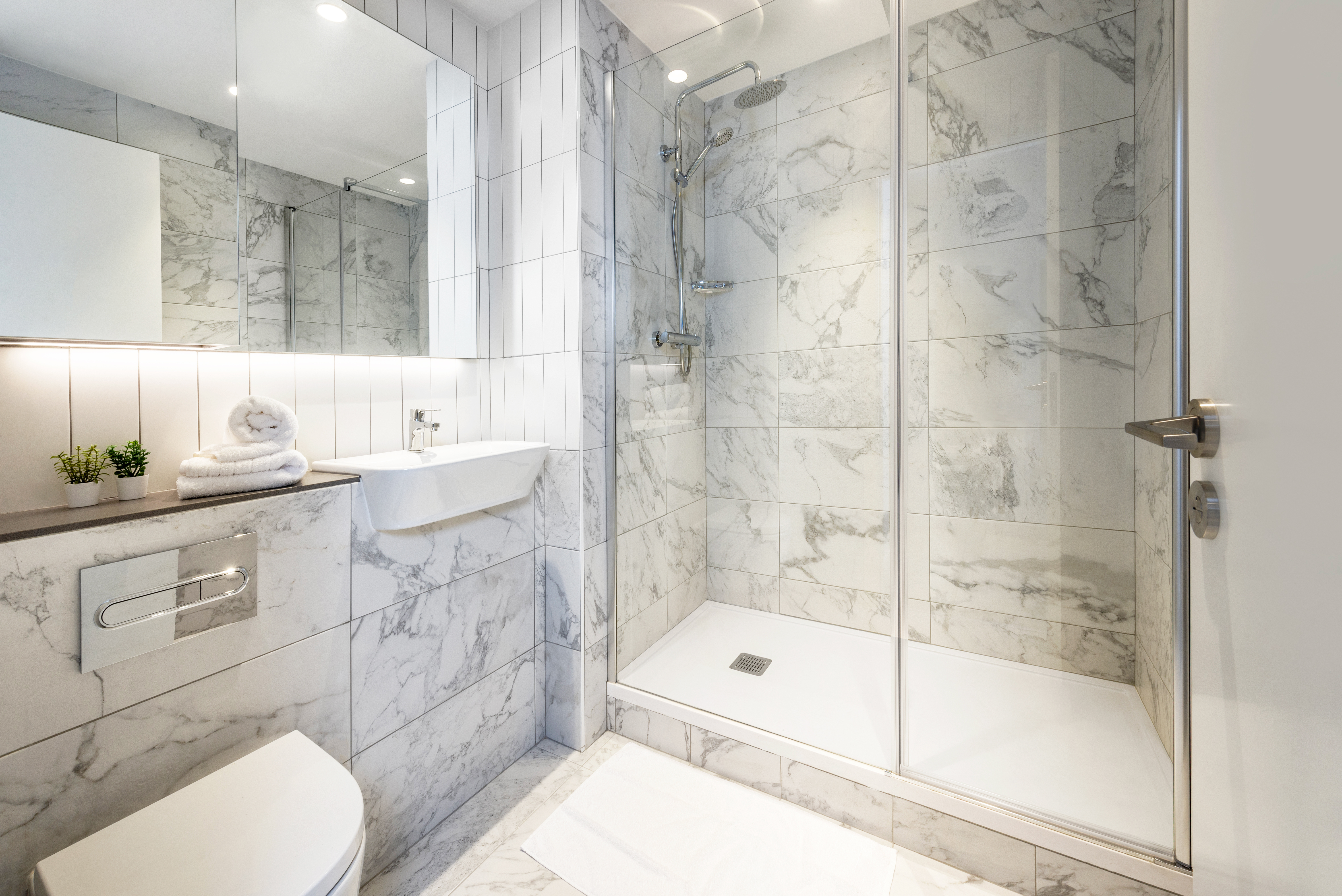 ULTIMATE
The best of Vita Student fully loaded with all the additional features, a full kitchen plus a terrace space the size of a room!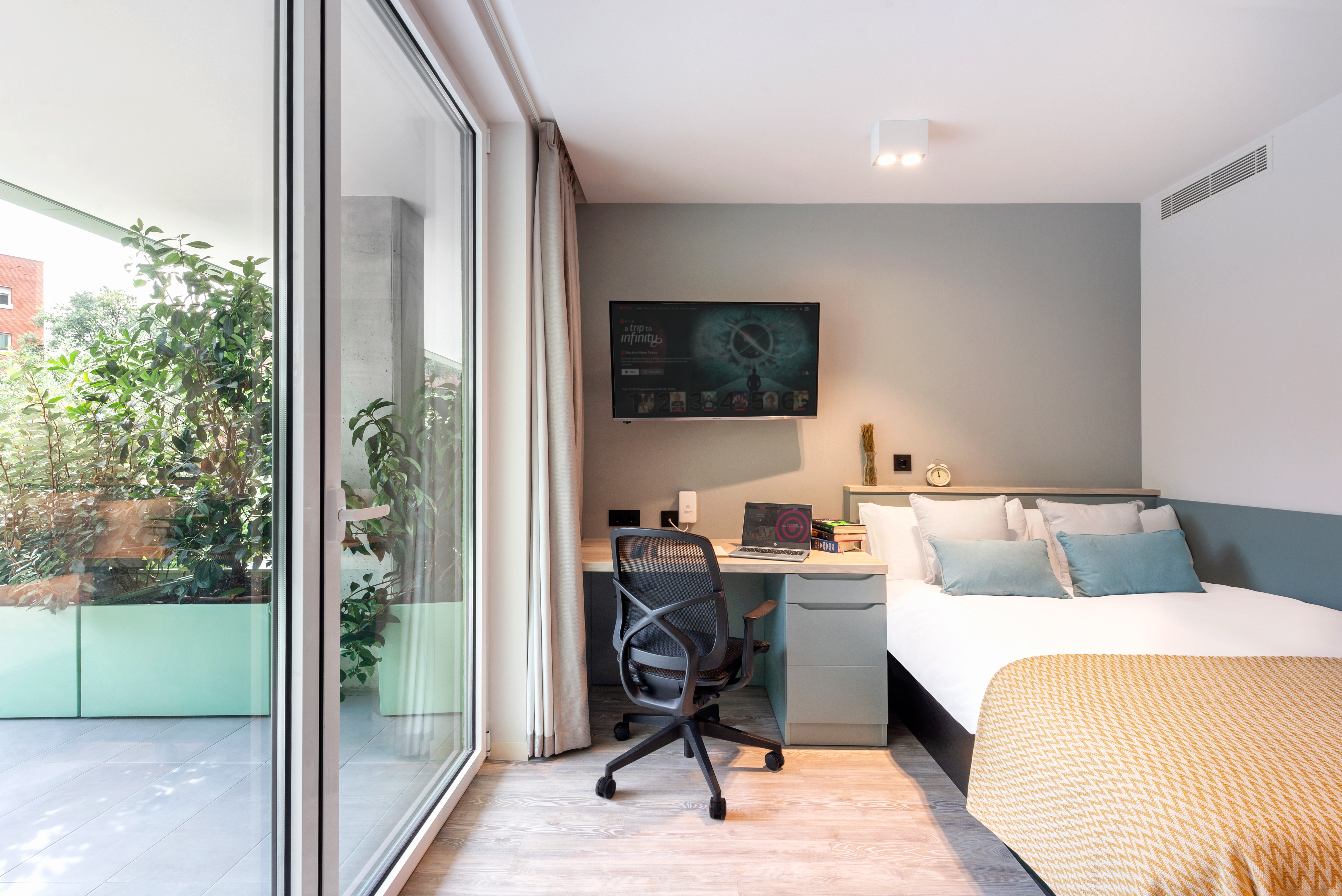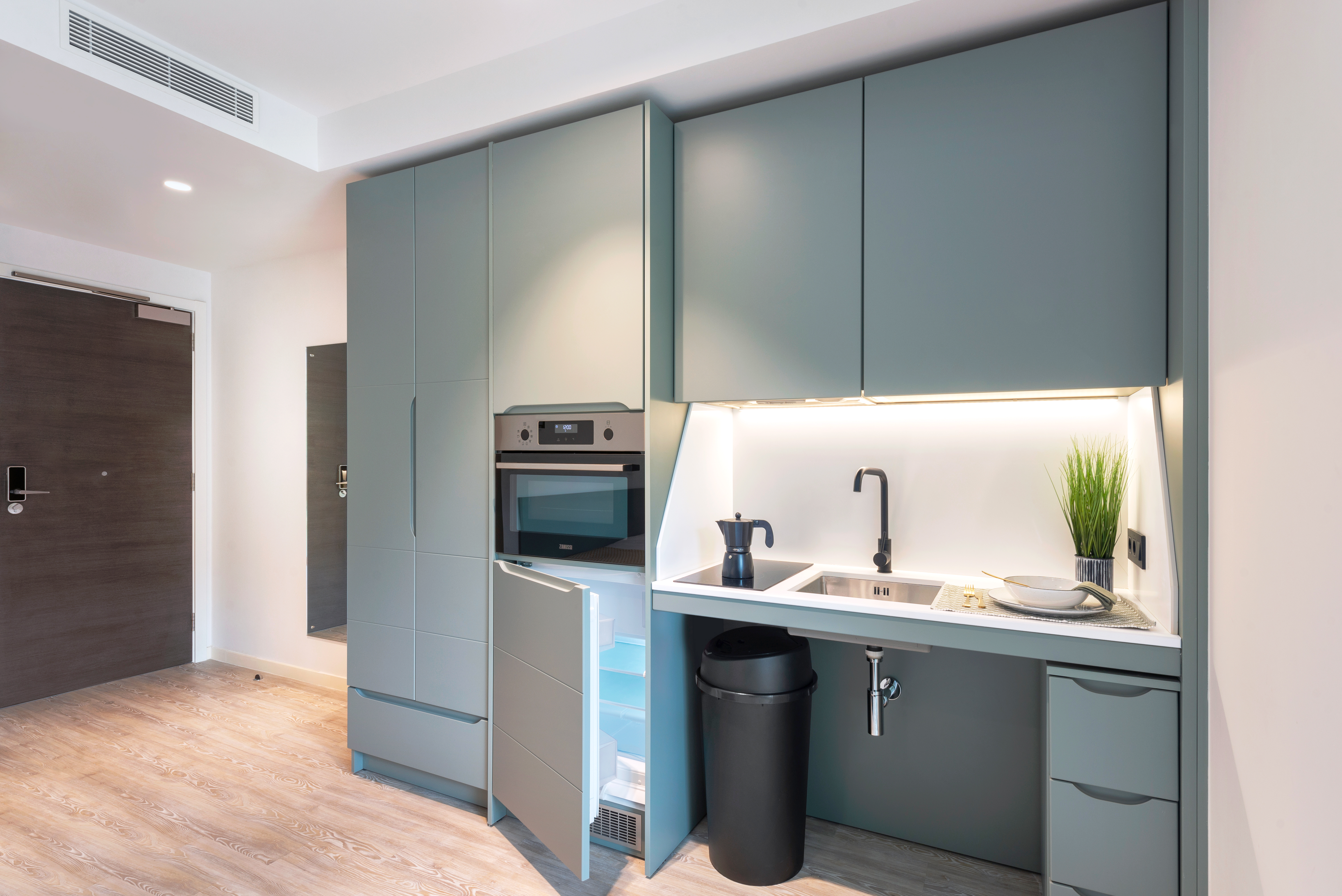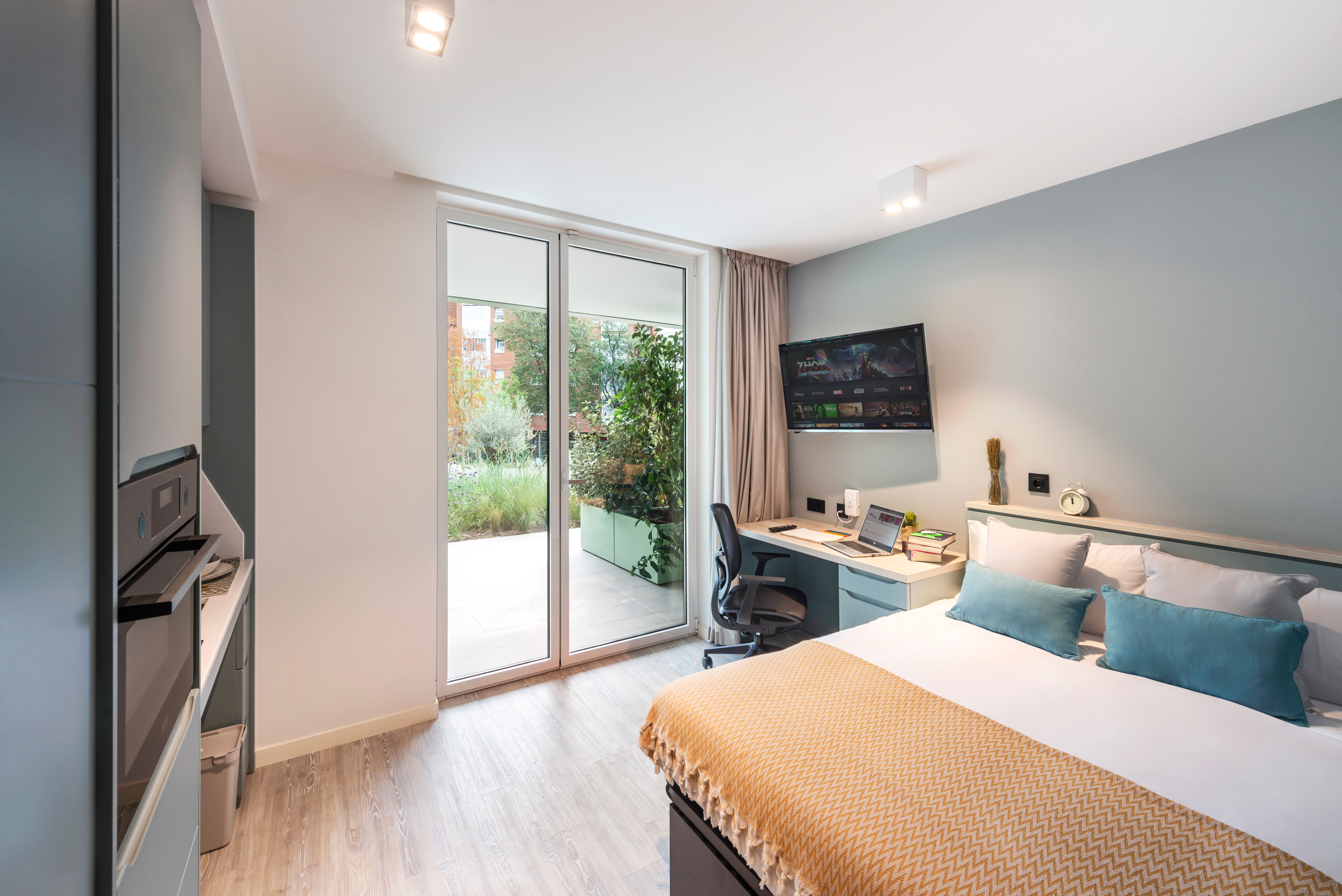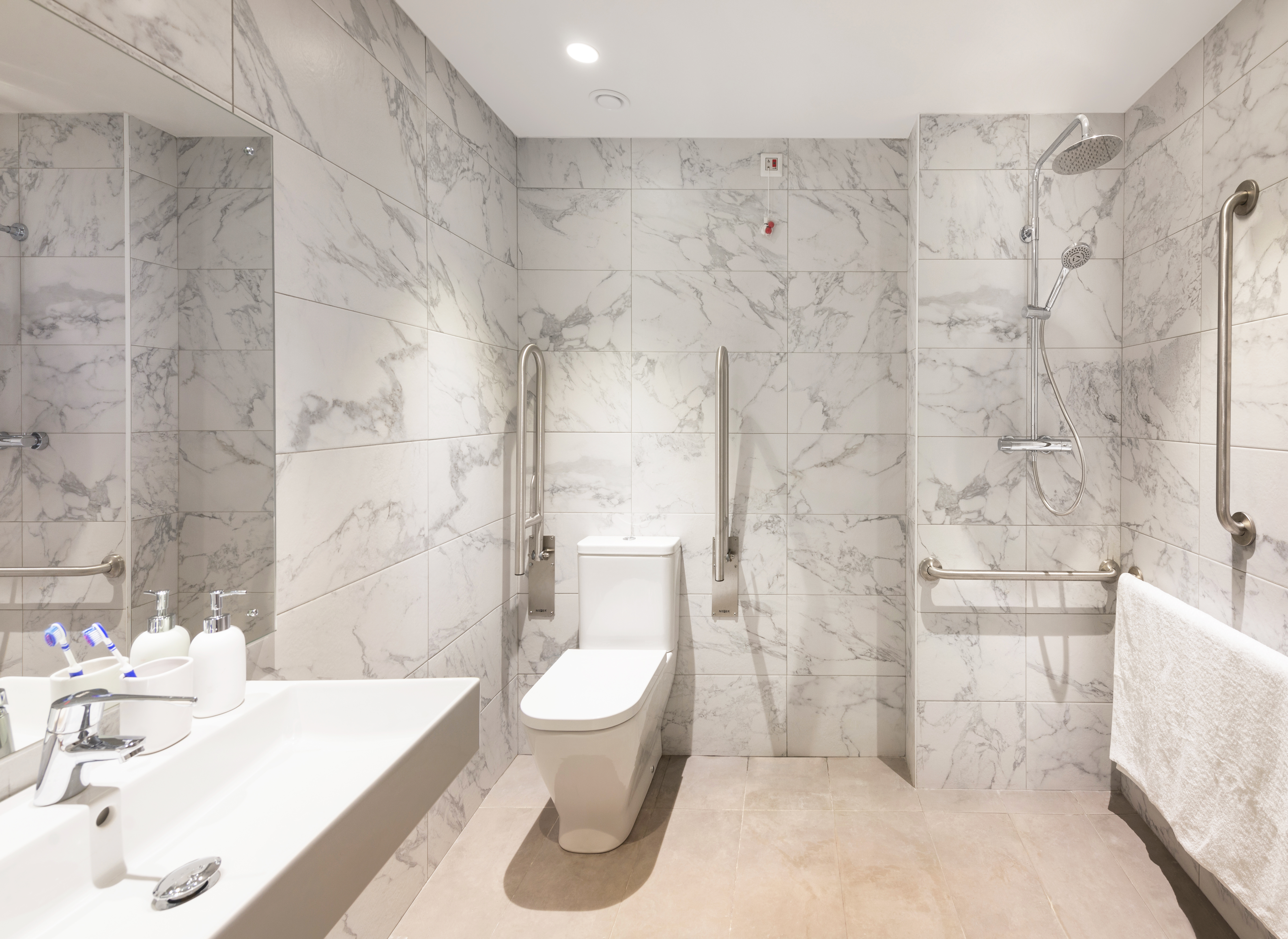 ACCESSIBLE
Easy access studios which can be adapted to suit individual requirements, including all the standard features, plus a terrace space, full kitchen and a larger bathroom.
Images are indicative of the quality and style of room types across our Vita Student buildings, and may not be exact representation of design, layout, fixtures and fittings.
WHAT WE'RE ABOUT
Vita Student is for students that want it all.
For students that want to live without limits.
With an all-inclusive service, living at Vita Student lifts some of the pressures from university life, allowing you to focus on your studies and your experience.
Our buildings are full of friendly faces from many different places. All here to make the most of their time at university. Whether you are creative or academic, Vita Student is the place to learn, thrive and make connections.
Check out our blogs.
FAQs
Is it too late to book for 2023/24?

Not at all! We still have some rooms immediately available for this current academic year (2023/24). Please get in touch to reserve your room.

What's included at Vita Student Pedralbes?

Vita Student Pedralbes is all-in. Free breakfast, utility bills, private bookable spaces, on-site gym, housekeeping, outdoor swimming pool, daily events, and much more are all included when you move in.

Yes, but provided the room is available. You can book the exact room you want when you book directly through our website or speaking to our Lettings Team.

What do I need to bring when I move into Vita Student in Barcelona?

Vita Student rooms in Barcelona include all furniture, as well as bedsheets, a duvet and towels. Each room has a microwave and sink, and all rooms (except Lite room types) feature a full kitchen including a hob, extractor fan and oven.

Yes – we have a laundry room in the building. When using the laundry rooms, all you need to do is top up your account to start using the machines.

Is there a car park? Is it included in the fee?

We have a number of car parking spaces available at this building for disability access only, if you need a spot, please message us on Live Chat or speak to our Lettings Team.

Is there a bike store? Is it included in the fee?

Yes! All of our buildings have bike stores, and they're included in your fee. We also have Vita Student bikes that you can use whenever you want.

Do you offer printing facilities?

Yes, all of our buildings have on-site printing facilities. When you arrive, you will receive an email to set up your printing account – once you have confirmed you can add credit to your account and start printing.

How do I receive mail and packages?

There is a 24-hour secure parcel room in the building, so you can collect your parcels when they arrive.

The standard size bed is a double, however you can upgrade your room type and get a king-size bed.

How close is Vita Student Pedralbes to university?

Vita Student Pedralbes is ideally located for ESADE, IESE Business School, and UPC students. We're just a 5-minute walk from ESADE's main campus, and less than 10 minutes away from IESE Business School and Universitat Politècnica de Catalunya.

Where's the nearest public transport to Vita Student Pedralbes?

Vita Student Pedralbes has multiple bus stops around it that allow you to explore in and outside of the city. The closest underground Tram stop, Palau Reial, is just a 12-minute walk away. Reina Elisenda station is also a 12-minute walk from the building.

What shops are close to Vita Student Pedralbes?

The closest supermarket is just a 10-minute walk from Vita Student Pedralbes, and in 20 minutes you can get to Sarrià, a beautiful neighbourhood with a varying choice of bars, restaurants and shops.