Wales is renowned for its natural beauty and wonderful landscapes, so of course there is going to be a plethora of hikes in Cardiff. With a range of forests, lakes, rivers, canals and castles, you can find walks around Cardiff that range from easy to advanced.
Experience the atmosphere of Cardiff Castle or discover the beauty of some of the best walks in Wales.
We have put together a list of our favourite hikes near Cardiff, so you can take some time out from your busy schedule and take in the natural beauty the city has to offer.
Hikes in Cardiff
Garth Mountain
Difficulty: Easy
Average Time: 1 Hour 11 Minutes
Length: 3.4km
This 3.4km hiking trail near Cardiff is generally considered an easy trail and takes 1 hour 11 minutes to complete. With a total distance of 3.4km and a slight elevation gain of 155m, this loop is suitable for most levels of fitness.
The Garth Mountain is located near Taff's Well and is easily accessible via train from Cardiff. Beginners shouldn't be put off by the name as it is more of a hill rather than a mountain and can be seen from Cardiff city centre.
If you recognise Garth Mountain, then it might be because it was featured in the 1995 Hugh Grant hit film The Englishman Who Went Up A Hill But Came Down A Mountain .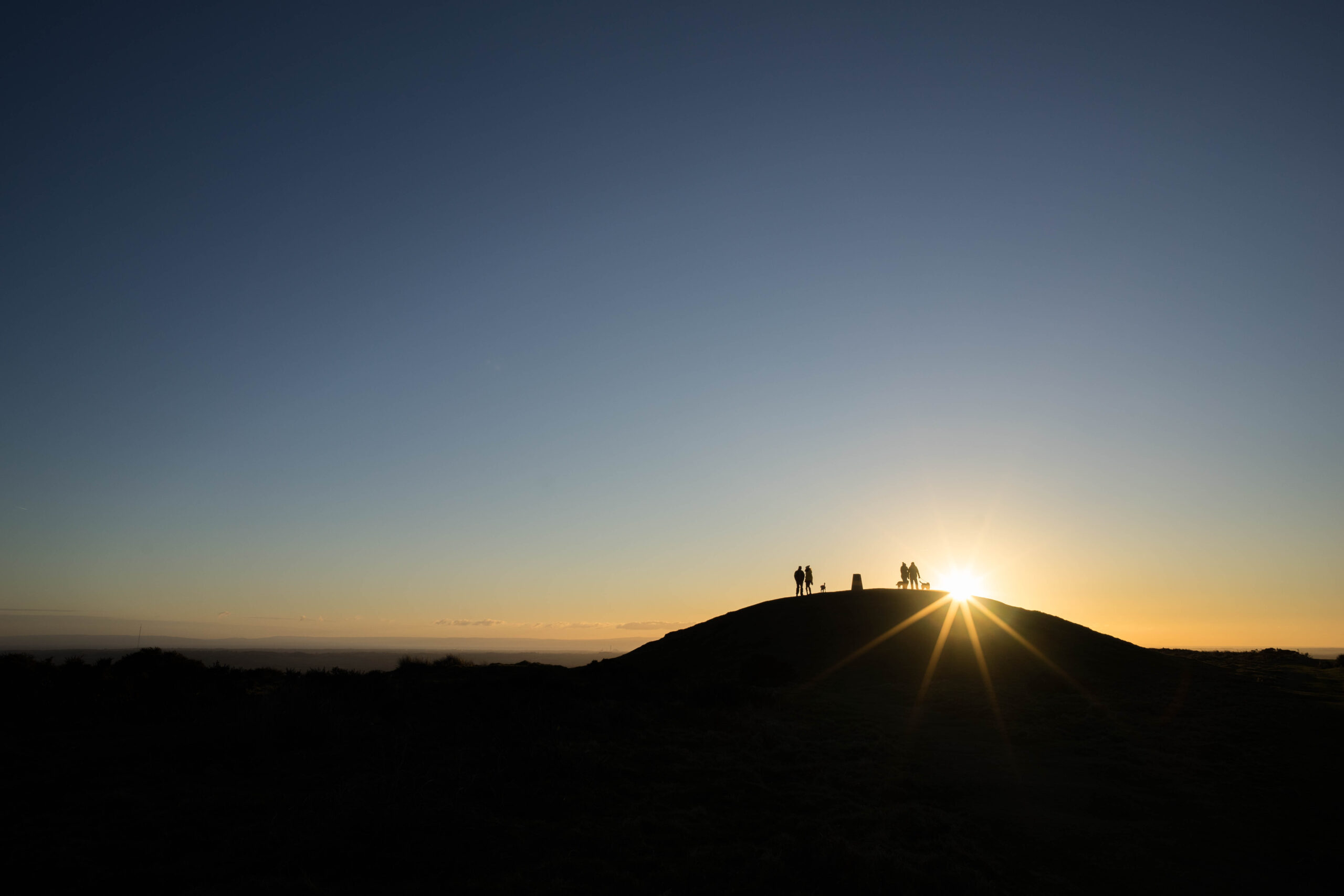 Whilst on the way up this hiking trail, you'll get to see an array of wonderful views of Wales and when you get to the top, the Bristol Channel is easily visible. Livestock can be found so you should be careful when taking dogs on this walk.
All in all, the Garth Mountain loop is an enjoyable nature walk in Cardiff for all fitness levels.
Roath Park Circular Walk
Difficulty: Easy
Average Time: 1 Hour 25 Minutes
Length: 5.0km
The Roath Park circular walk is a fantastic 5.0km walk that takes an average of 1 hour and 25 minutes to complete. Because there is almost no elevation gain (74m) this flat route is perfect for walkers and runners alike.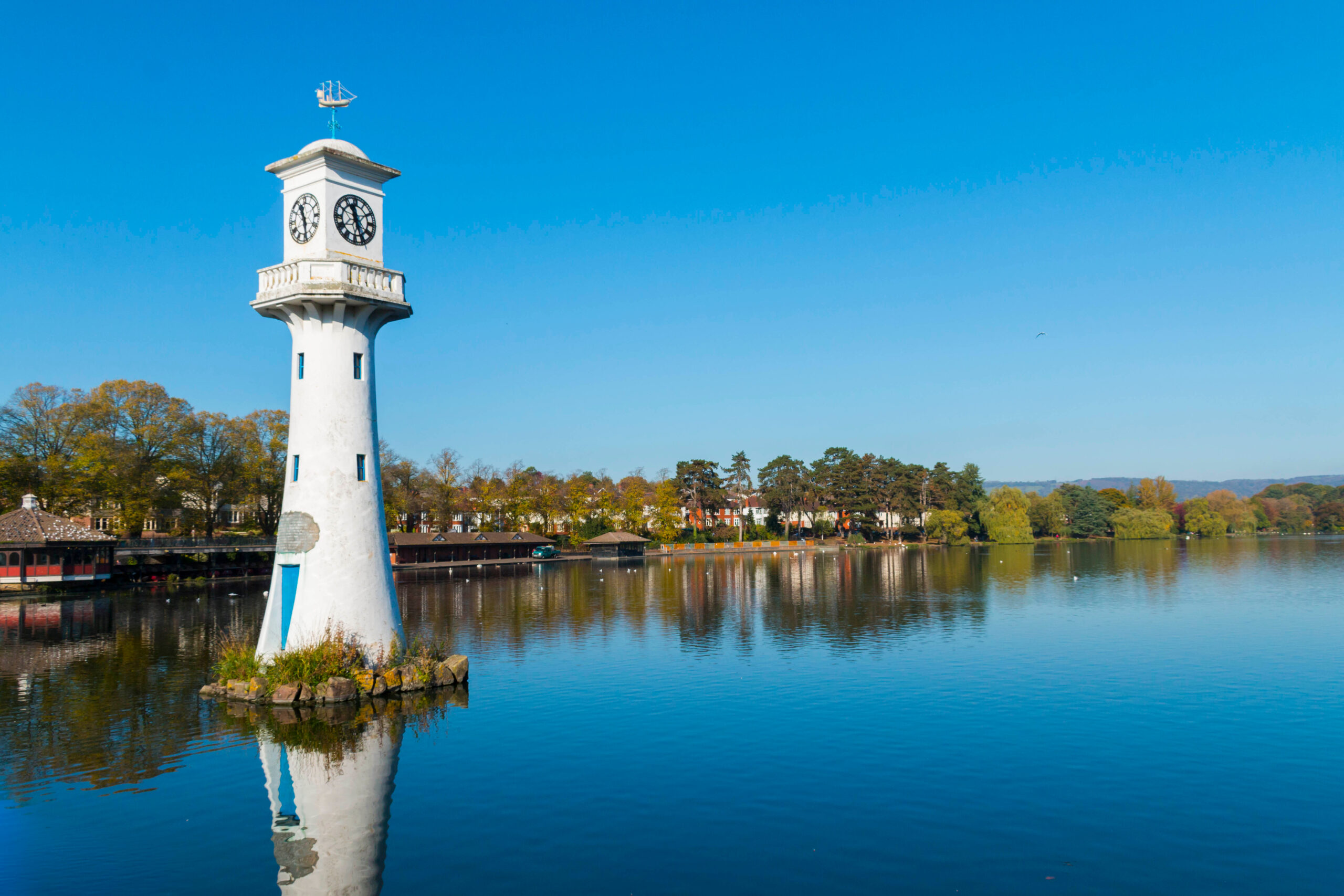 Roath Park was one of the first public parks in Cardiff and is still popular today. The park consists of a 30-acre man-made lake, which is perfect for boating and fishing, a wild park filled with wildflowers, a botanical garden, and a recreation ground.
If you are training for a 5km run or just want to increase your fitness levels, then Roath Park is the perfect place to begin.
Cardiff Castle Loop From Gabalfa
Difficulty: Intermediate
Average Time: 2 Hours 7 Minutes
Length: 8.28km
The Cardiff Castle loop is an intermediate hike in Cardiff that takes an average of 2 hours and 7 minutes to complete. The 8.28km (5.16 miles) trail requires a good fitness level, however, with easily accessible paths, this is suitable for most skill sets.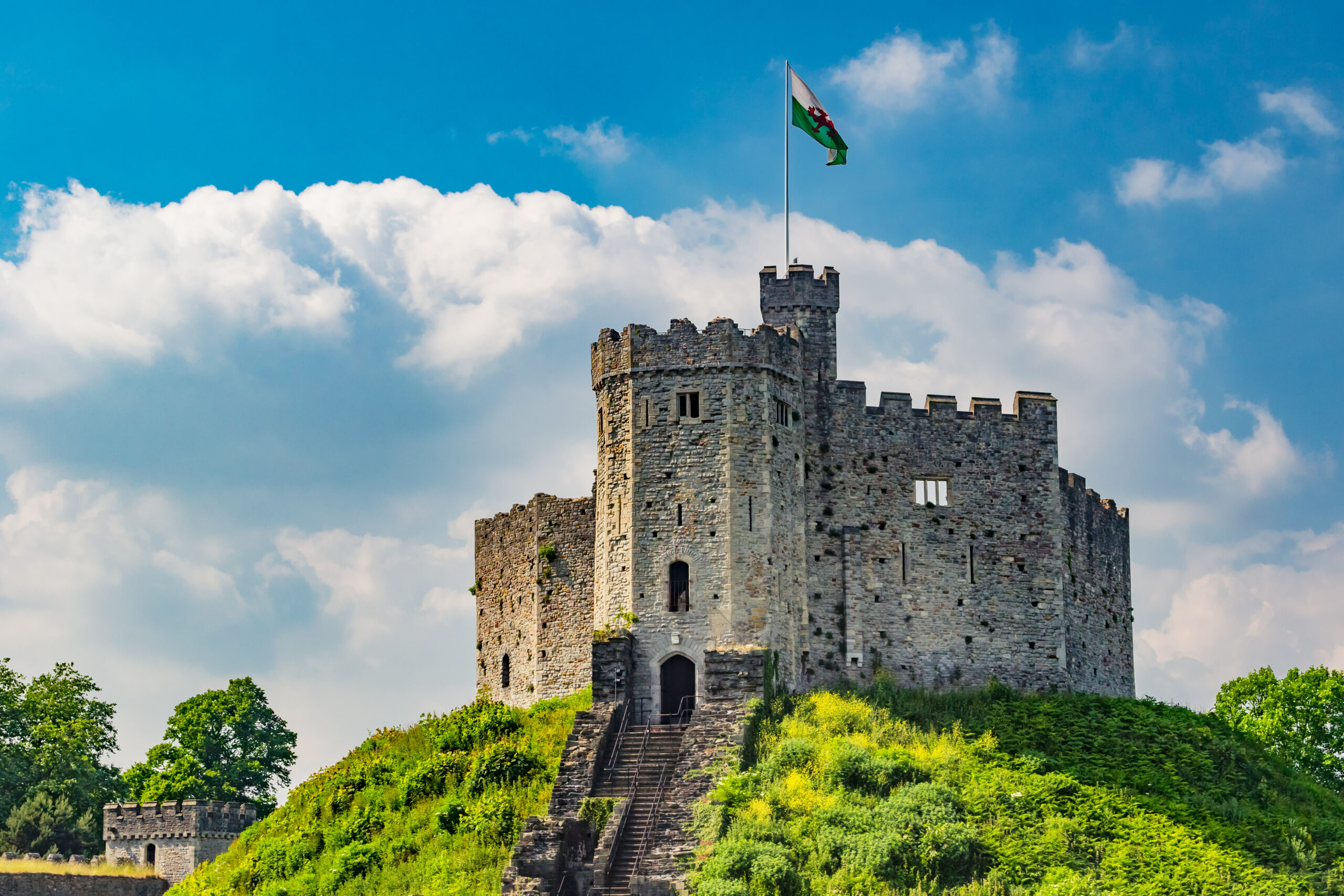 Cardiff Castle is one of Wales' leading heritage attractions, so is something you want to explore when out and about. The 2,000-year-old castle was originally a Roman fort, which then passed through the centuries into a Victorian palace and eventually had its last defensive role throughout WW2.
The Cardiff Castle trail starts at Tesco bus station so is easily accessible for all.
Bute Park River Trail
Difficulty: Easy
Average Time: 1 Hours 2 Minutes
Length: 3.9km
The Bute Park River Trail is considered an easy route and takes an average of 1 hour and 2 minutes to complete. With a small elevation gain of 33m, this is a great place to go for a walk, jog or run.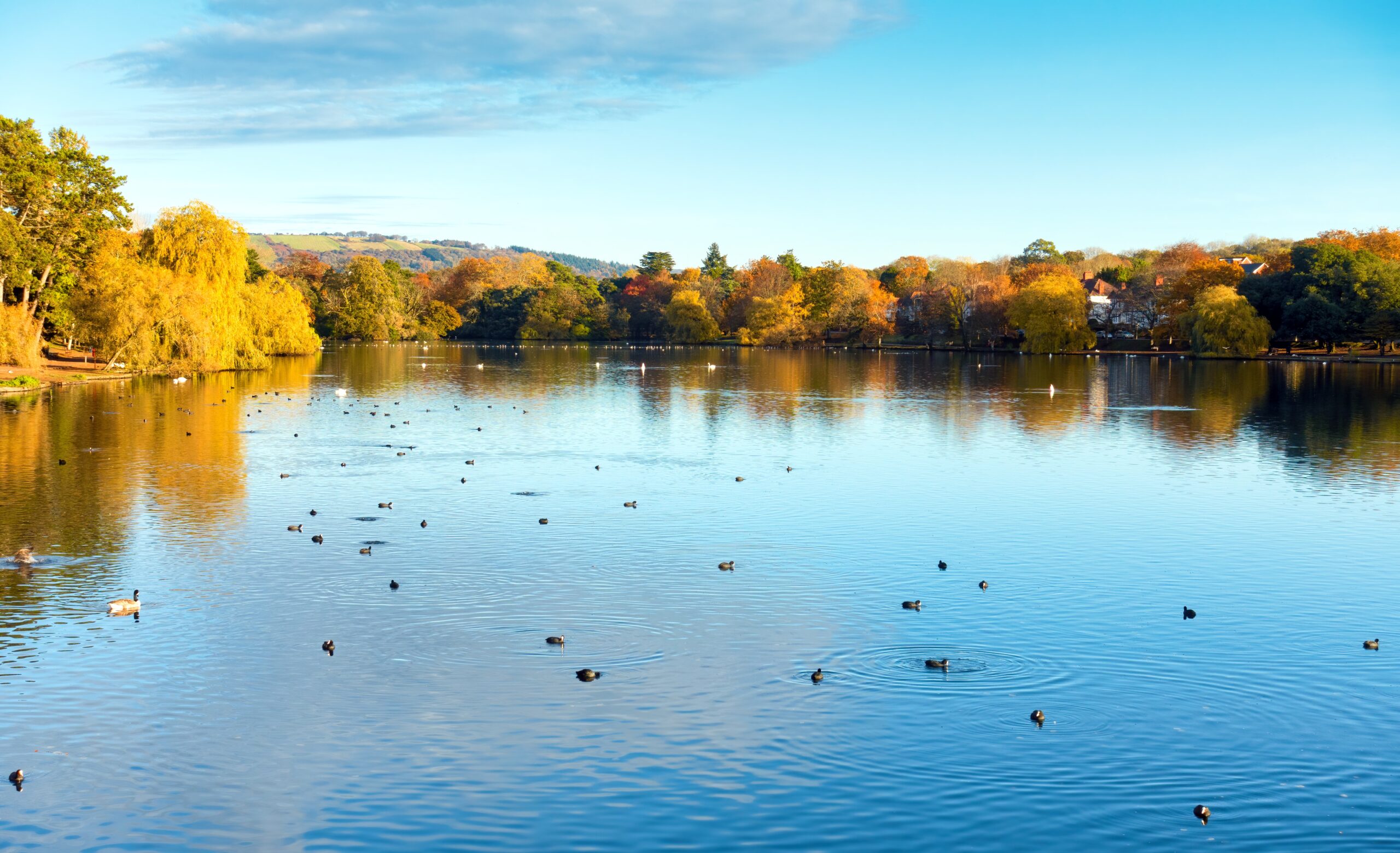 Bu this is one of the more popular city centre walks in Cardiff, due to its accessibility and stunning surroundings. The park is neatly hidden amongst large trees and beautiful flowers, so it's easy to forget about the hustle and bustle of city life.
This walking trail is often filled with dog walkers, so your four-legged pup is sure to make some friends along the way. Bute Park also hosts a range of events throughout the year such as Cancer Research Race for Life and an Ovarian Cancer Walk/Run, so this is a perfect opportunity to sign up and challenge yourself.
The Taff and Glamorganshire Canal Circular
Difficulty: Easy
Average Time: 2 Hours 9 Minutes
Length: 6.92km
This hike near Cardiff is considered easy and takes an average of 2 hours and 9 minutes to complete. There is a slight elevation gain of 190m so it is a great workout for all fitness levels. The trail is open all year round and provides beautiful scenery throughout all months.
The Taff and Glamorganshire Canal Circular will provide some great photo opportunities and if you go on a sunny afternoon, you'll see the canal glisten in the sunshine.
This is a popular cyclist route, so it is advised that dogs are kept on a lead at all times. Whilst on this hike, you will get to see some of the more exciting wildlife options The Taff has to offer. If you're lucky you might be able to spot a heron, kingfisher and cormorants.
Parts of the hike can be boggy at times so make sure you wear a pair of wellies or durable walking boots.
The Cambrian Way
Difficulty: Hard
Average Time: 160 Hours 27 Minutes
Length: 462.69km
This hike in Cardiff is one for the elite and is the most difficult on our list. This is a point-to-point trail from Cardiff to Conwy and is very challenging, taking an average of 160 hours and 27 minutes to complete, with an elevation gain of 20,153m. Because of the length and difficulty, this is a great route for advanced campers and backpackers. It is advised this route is done between the months of March and October.
This is an awesome nature walk and it is very unlikely you'll encounter many other people whilst on this trail. Offering a great cross-section, you can take in open countryside, remote moorland, rugged mountains and spectacular views.
On the Cambrian Way you will encounter summits of very high mountains. Because of this, the trail requires high levels of fitness and hill experience. Although a fantastic hike in Wales, there are some remote sections where you will need to be self-sufficient and navigational skills are required.
If you are an advanced hiker and are looking for a new challenge, this is it!
Time To Start A Hike in Cardiff
You are now ready to get your walking boots on and start exploring. Most of the trails we have chosen are considered to be easy and are a great way to see some of the more picturesque parts of the city.
As a quick recap, our top 6 best hikes in Cardiff are:
Garth Mountain
Roath Park Circular Walk
Cardiff Castle Loop
Bute Park River Trail
The Taff and Glamorganshire Canal Circular
The Cambrian Way
Take a sunny afternoon to explore some of these amazing nature walks and discover the beauty of Wales.
If you enjoyed this article, then head to the Vita Student blog where you can find similar topics.
And if you're a student and heading to Cardiff University, then check out our student accommodation in Cardiff. We have plenty of studios to choose from with amazing facilities included.
Park Place is our brand-new accommodation building with over 400 rooms to choose from, 27 of which have been converted into the adjacent listed building to create a historic living space. Located in Cardiff, there are plenty of travel links nearby, so you'll have no problem heading into uni.