Vita Student Celebrates Pride Month with Stonewall Gin

This guest blog from Stonewall Spirits shares the brand's inspiration and mission to support LGBTQ charity, as well as creating their artisan product.
Stonewall Spirits is a family run brand who produce quality Craft Gins in Lincolnshire at our family distillery and launched in 2020. We wanted to create a brand a with a real message, a brand that could give back to a community and help support charity. We are very proud to be the UK's first LGBTQ Spirit brand.
I (Joe) had re-discovered the story of the 'Stonewall Riots' 1969, New York which I found inspiring and went on to tell the story of the fight for LGBTQ+ acceptance and the impact this movement had made on the world and the freedoms I experience today being part of the LGBTQ+ community, from that conversation in a bar in Leeds, our 'Stonewall Gin' was born.
The brave customers of the Stonewall Inn gay bar stood up and fought back against oppressive policing and for their human rights. This stance pathed the way for the Gay Pride street movement and was followed by changes in US law enabling greater equality and freedom for the LGBTQ+ community. But the struggle for acceptance goes across the world, hence Stonewall Gin.
At Stonewall Spirits, we stand for lesbian, gay, bi, trans, queer, questioning, and ace (LGBTQ+) people everywhere. We imagine a world where all LGBTQ+ people are free to be themselves and we can live our lives to the full. Stonewall Spirits are part of a vibrant global movement for change made up of LGBTQ+ people, our allies, families, and friends. Since day one, fighting for freedom, equity, and for potential.

There isn't a spirit brand like us in the UK, there are brands who will bring out a 'Pride' product for the month of June and then disappear and our brand isn't about that, quite the opposite. We are here to support, promote and donate 365 days a year.
Since Launch our Stonewall Gin brand has grown from strength to strength including:
• Opening up our own distillery in Lincolnshire
• Launching into Harvey Nichols retail and online (May 2021) Plus the launch of our 'Drag Star' Martini in the HN bars as a featured cocktail.
• Two brand news flavours (Raspberry and Passionfruit & Mango)
• Launched into more on-trade bar groups including Laine Pub Company, Stonegate Pub Company, Red Engine, Brunning & Price and many independents.
• Donated thousands to LGBTQ charity.
With every bottle we sold £1 is donated to LGBTQ charity.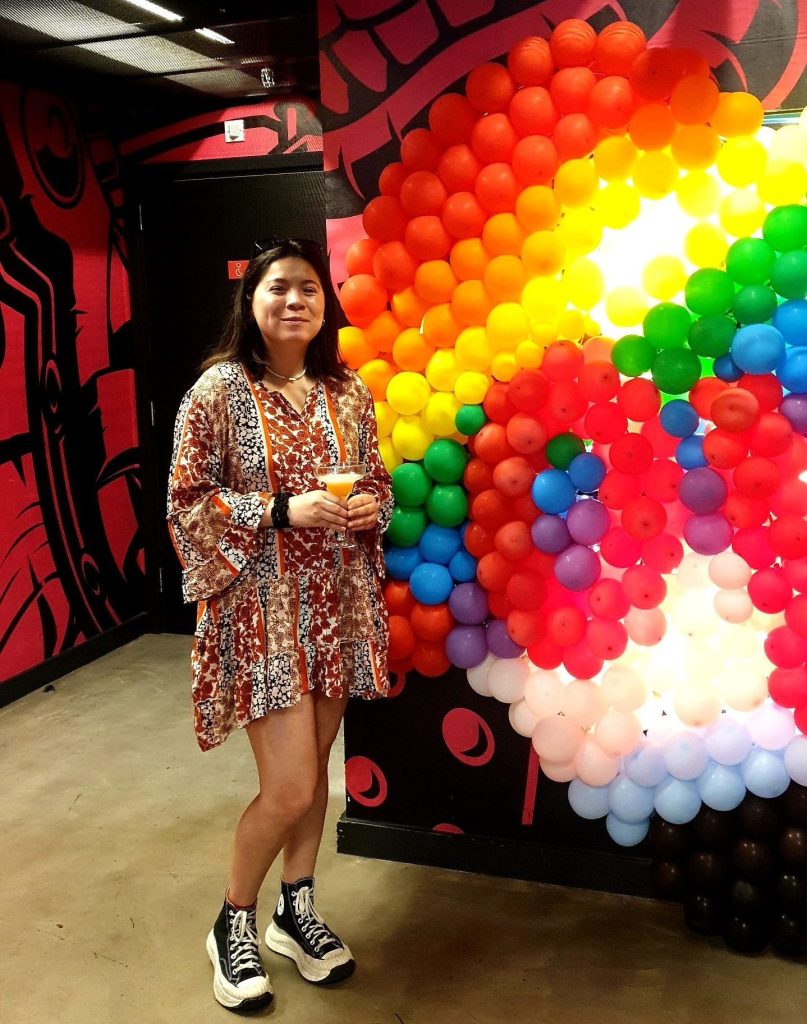 We became mixologists for the evening across our UK Vita Student buildings for the Vita Student X Stonewall Weekend Wind Down event this week as part of our Pride Month celebrations. We made Stonewall's iconic Dragstar Martinis – this version of the ever-popular passionfruit-based martini uses Stonewall's Passionfruit and Mango Gin and Passoã Passionfruit Liqueur.