Our Student's Story
It's all very well us telling you how amazing Vita Student is, obvs we're biased. That's why we thought you'd like to hear some first-hand encounters from our real students. Meet T, Liverpool resident for the last 4 years! Below she speaks about her university experience and why she chose Vita Student as her home.
Hi everyone,
I come from Derby, a small city in the centre of England. I am sure all students will agree with me in saying, choosing accommodation for University can be challenging. I had always lived with my parents and had no experience in selecting housing or accommodations. Maybe, therefore my first choice was very regretful. I decided to use cost-effective strategies and ended up renting a flat in L8, an area far away from University and far from the city centre. I certainly did not like the accommodation and did not like waking up at seven o clock in the morning to get a bus to University whereas my friends would only have to do a 5-minute walk.
I was trying to save money but using transportation for a whole year cost a lot. Also, I never got to see the real side of Liverpool (lively, open, busy, friendly). Therefore, I spent the whole first year of University researching, hoping to find better accommodation. A place which would make me happy, a place I could HOME! I had so many viewings, but nothing seemed perfect or at least perfect for me. I was hesitant to visit VITA; I knew it was great because it looked amazing, but the price seemed too high.
With that being said, I decided to book a viewing just to have a look at what VITA has to offer, and my display was scheduled with the ever so amazing ( FRANK) he is the best and
amazing at what he does. I will now bullet points the aspects which stood out to me.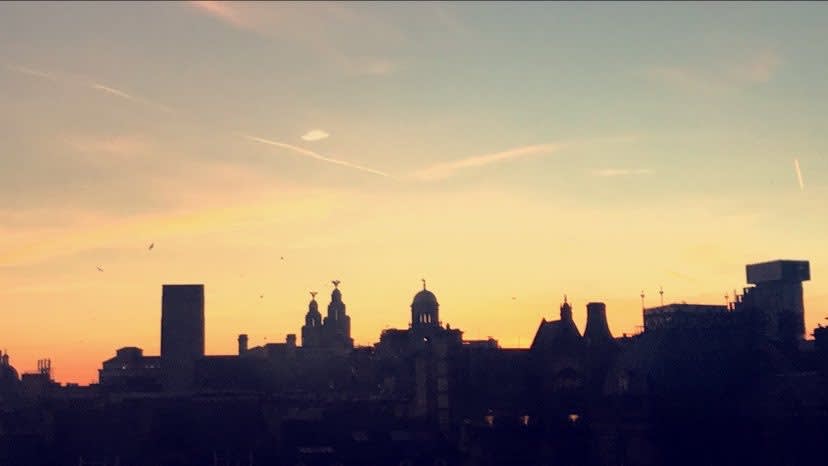 – The location was a 5-minute walk to my University, 2-minute walk to Liverpool one not to mention the KASPAS on the doorstep.
– The reception was clean, colourful and safe.
– The accommodation had two lifts so no need to carry everything on the stairs.
– The rooms were modern, and the 'Penthouse' had amazing views.
– They offered free breakfast, 24×7 gym, cinema room, study rooms and amazing events.
As I mentioned before, I was hesitant about the price, but if you take note of everything provided by Vita Student, the price only seems fair. Hence, there is no surprise that I booked to stay with Vita student for my second year of University. My first room was on the 6th floor (Tinlings) or as Frank called it "The Penthouse". One would question and say, Why Penthouse? Well, I had the most beautiful sunsets, I could see Albert Docks from my room and my room had an air conditioner. I could just sit next to the window and stare outside for
hours, I felt at peace, and the view gave me time to self-reflect to take a break from my busy life of studying and doing a part-time job. I enjoyed watching those beautiful sunsets.
Yes, I moved out of my penthouse view room three years ago, and that is only because I wanted a more prominent place. You are probably thinking, I moved out of Vita Student Liverpool? NO! VITA student has all kind of rooms, and all I had to do was book a disability access room on the 1st floor, the place I am currently staying in. This room is enormous probability the biggest in Vita Student Liverpool. My bathroom is the size of my bedroom, I enjoy having a spacious room. Nevertheless, Vita Student has only improved over the past four years.
Firstly, VITA now offers so much more from breakfast, there are now healthy options available and the breakfast rotates so you can never get bored. My favourite thing is that now, there are many more events on offer. Weekly events even include free personal training and yoga session but the bigger events like the Christmas party are my favourite. I can confidently say, VITA is the place to be and a place you can call home!
Events at Vita Liverpool
LIFE OF T OFFICIAL: T