Experience authentic Thai food at one of these 5 restaurants in the local area.
A fabulous cuisine, Thai food is an explosion of delicious spices in your mouth. You'll most certainly find a dish for everyone as Thai curries can range from mild to very hot.
At Vita Student, we have pulled together a list of the very best Thai restaurants in Exeter – based on local reviews, business standards, price and satisfaction.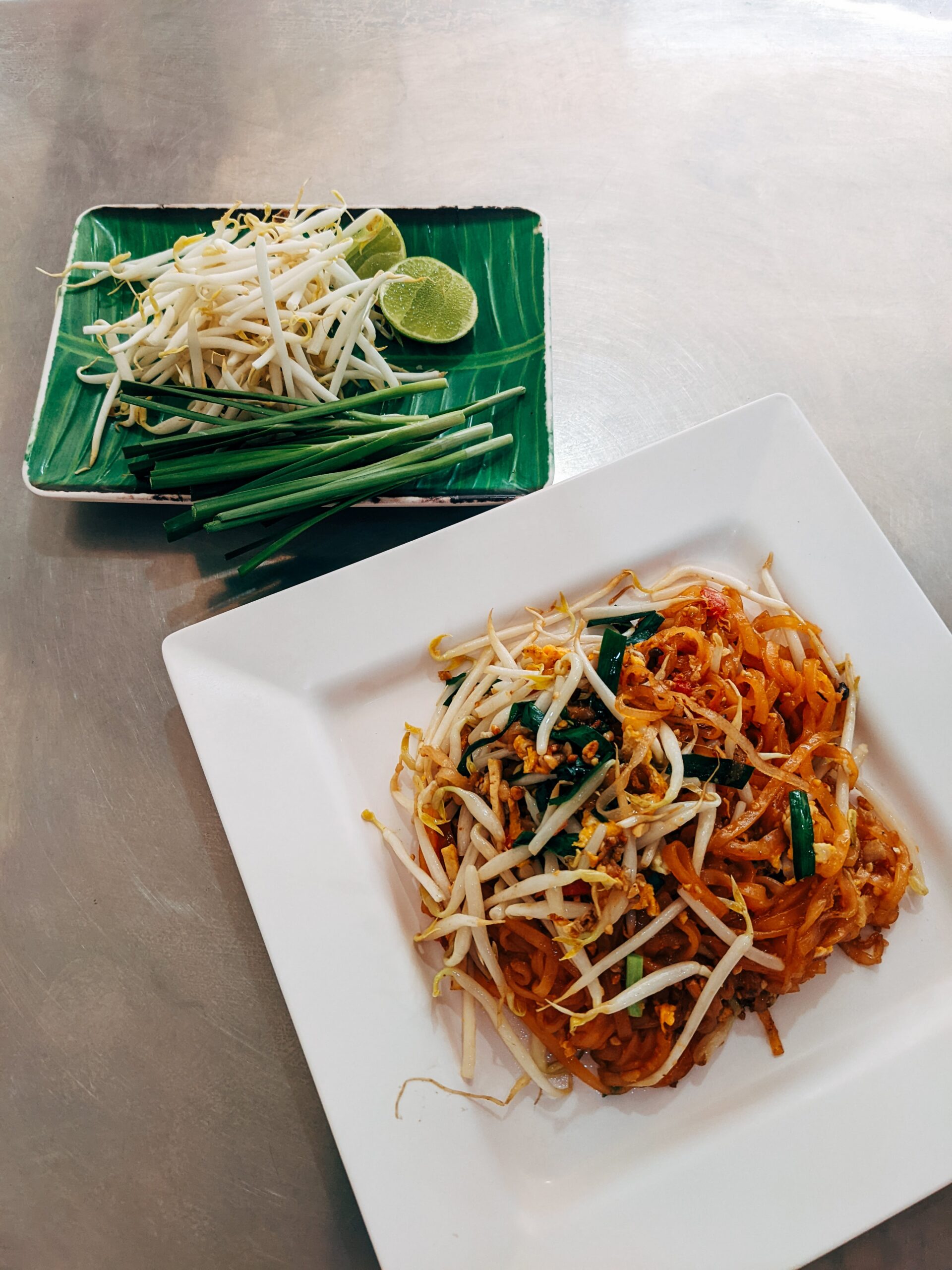 Thai Food in Exeter
Thai Orchid
Thai Orchid, 5 Cathedral Yard, Exeter, EX1 1HJ
One of the longest-running Thai restaurants in Exeter, Thai Orchid opened its doors in 1995 and has been serving up wonderful Thai food ever since.
Thai Orchid serves up the classics such as Satay Chicken and Thai Green Curry, but it also offers specials which bring a lesser-known side of Thai cuisine to its guests.
What makes this family-run restaurant unique is its location. Based in a Stonemasons cottage that was built in 1540, you can enjoy extraordinary views looking over St. Peter's Cathedral.
Thai Orchid is perfect for any occasion, such as a light lunch or a private dinner party.
They also have some raving reviews, with customers citing the "extremely friendly, sociable and kind" staff and the "truly authentic Thai food for a reasonable price".
Jasmine Thai Restaurant
Jasmine Thai Restaurant, 153 Fore St, Exeter, EX4 3AT
Serving delicious Thai food since 2011, Jasmine Thai Restaurant is one of the best rated in Exeter.
Their menu offers a truly authentic Thai taste, and the dishes are cooked using fresh ingredients by professional Thai chefs. The restaurant itself is both spacious and comfortable, making it ideal for both large parties and intimate romantic dates.
All dishes are offered at an affordable price, with all the classics offered such as Thai Stir Fry and Pad Thai.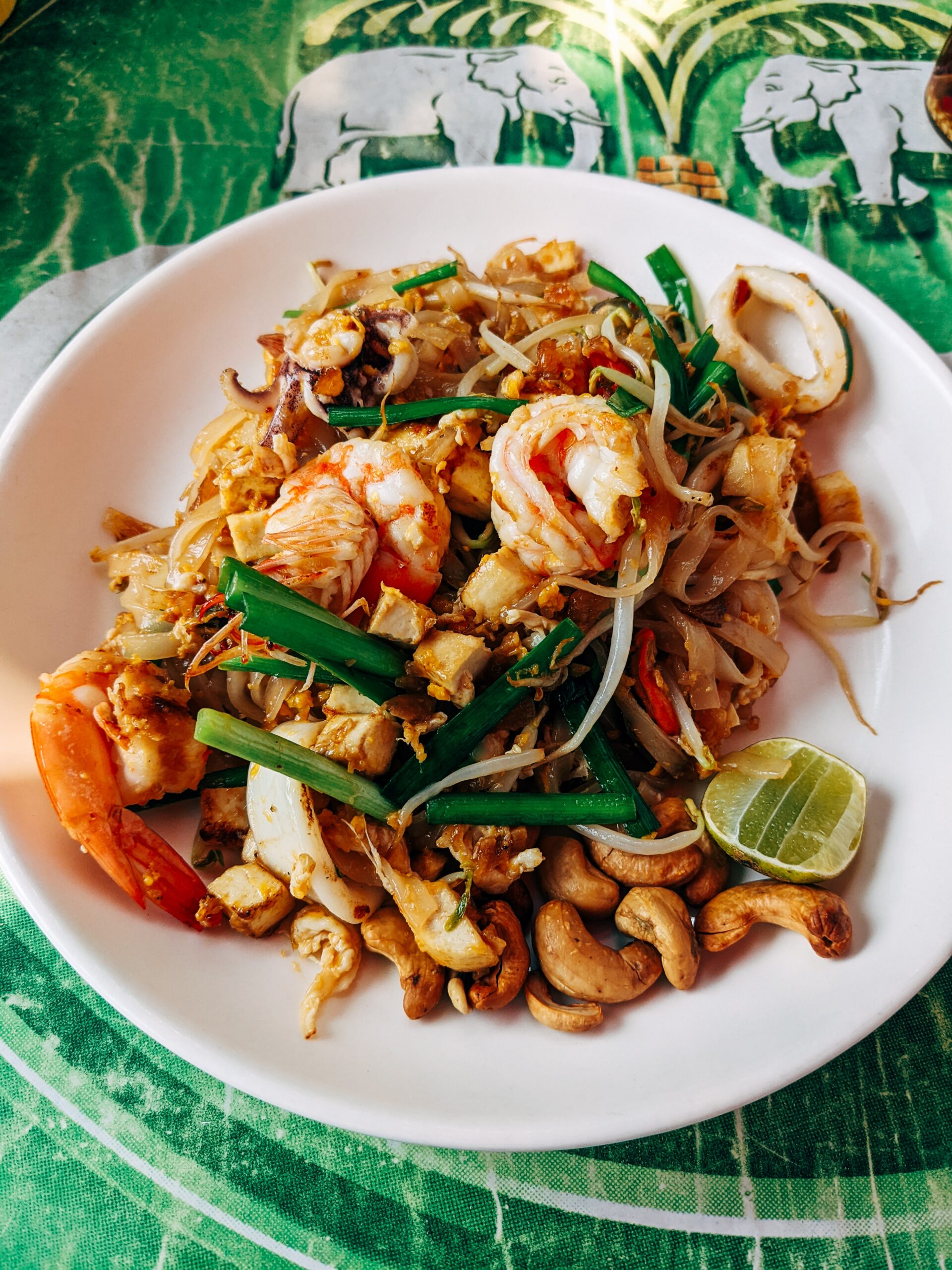 Jasmine Thai Restaurant is ideal for vegans, as the General Manager is a lifelong vegan and has created a delicious menu to ensure vegans are well catered to. What's more, is that all the food is freshly cooked so you can change dishes to your preferences.
With 352 Google reviews and scoring a 4.5 out of 5, this really is one of the best Thai restaurants in Exeter. Customers comment on the "really great service and inspirational dishes" as well as the "cosy ambience".
IFood Thai Taste
IFood Thai Taste, 114 Sidwell St, Exeter, EX4 6RY
With a large selection of food on offer and a variety of menus, there is plenty to choose from at IFood Thai Taste.
The chefs are well-experienced and cook traditional Thai dishes with the freshest ingredients. They have a variety of noodle dishes, rice dishes and curries available so you are guaranteed to find something to your taste.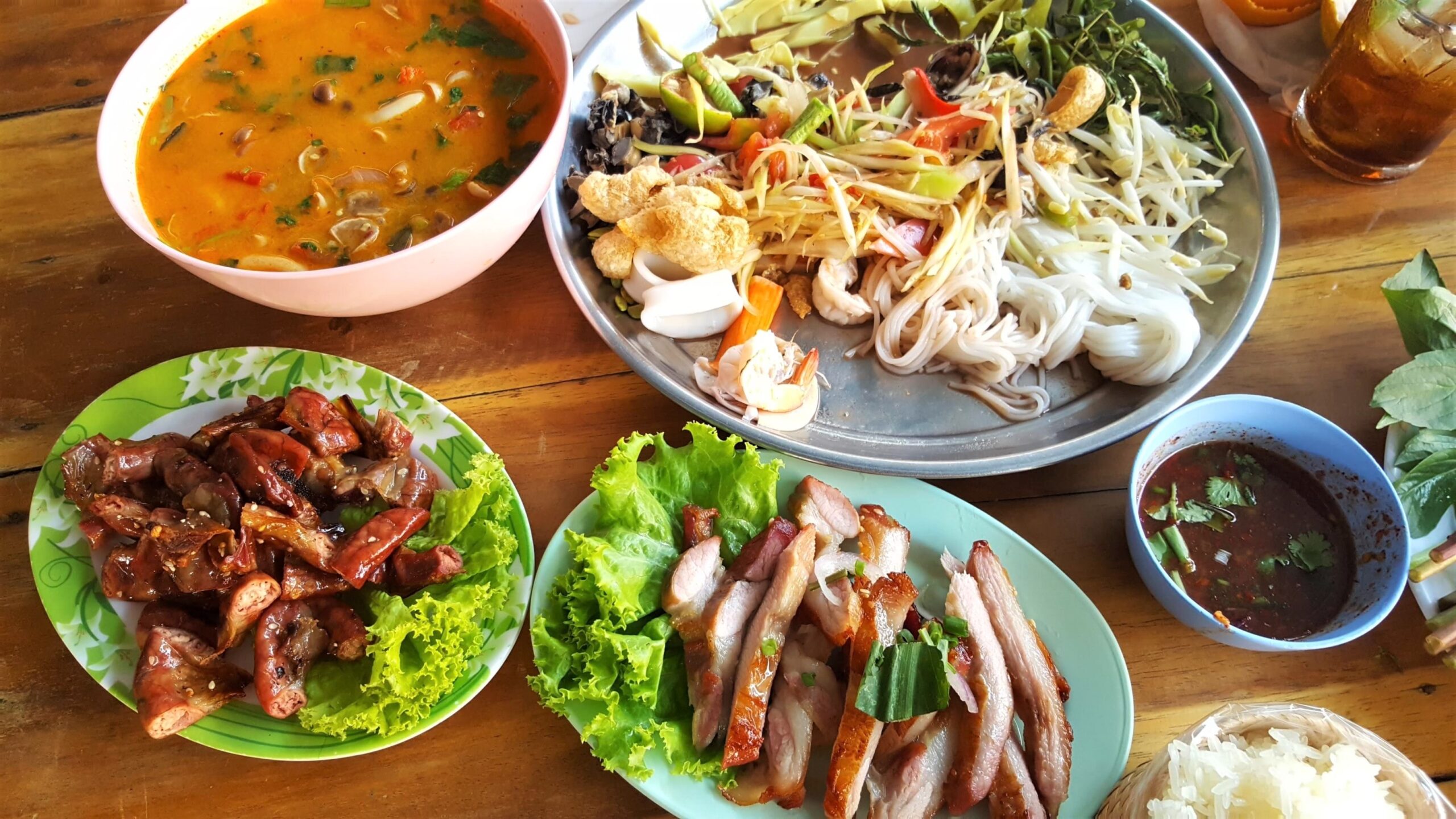 They have 474 reviews on Google and a star rating of 4.9 out of 5, making them a top contender for the best Thai restaurant in Exeter.
Customers speak highly of the "impeccable customer service" and "very authentic Thai food".
They are open to dine-in as well as delivery, so you can enjoy delicious Thai cuisine from the comfort of your own home.
Kin Khao Café
Kin Khao Café, 9 Well St, Exeter, EX4 6QR
A new Thai experience, Kin Khao Café was established in 2021 but has quickly become the talk of the town.
The Thai café is run by Qwan and Nui, two mothers who moved to England from Thailand in the mid-2000s. The food they serve is authentic, traditional and absolutely mouth-watering.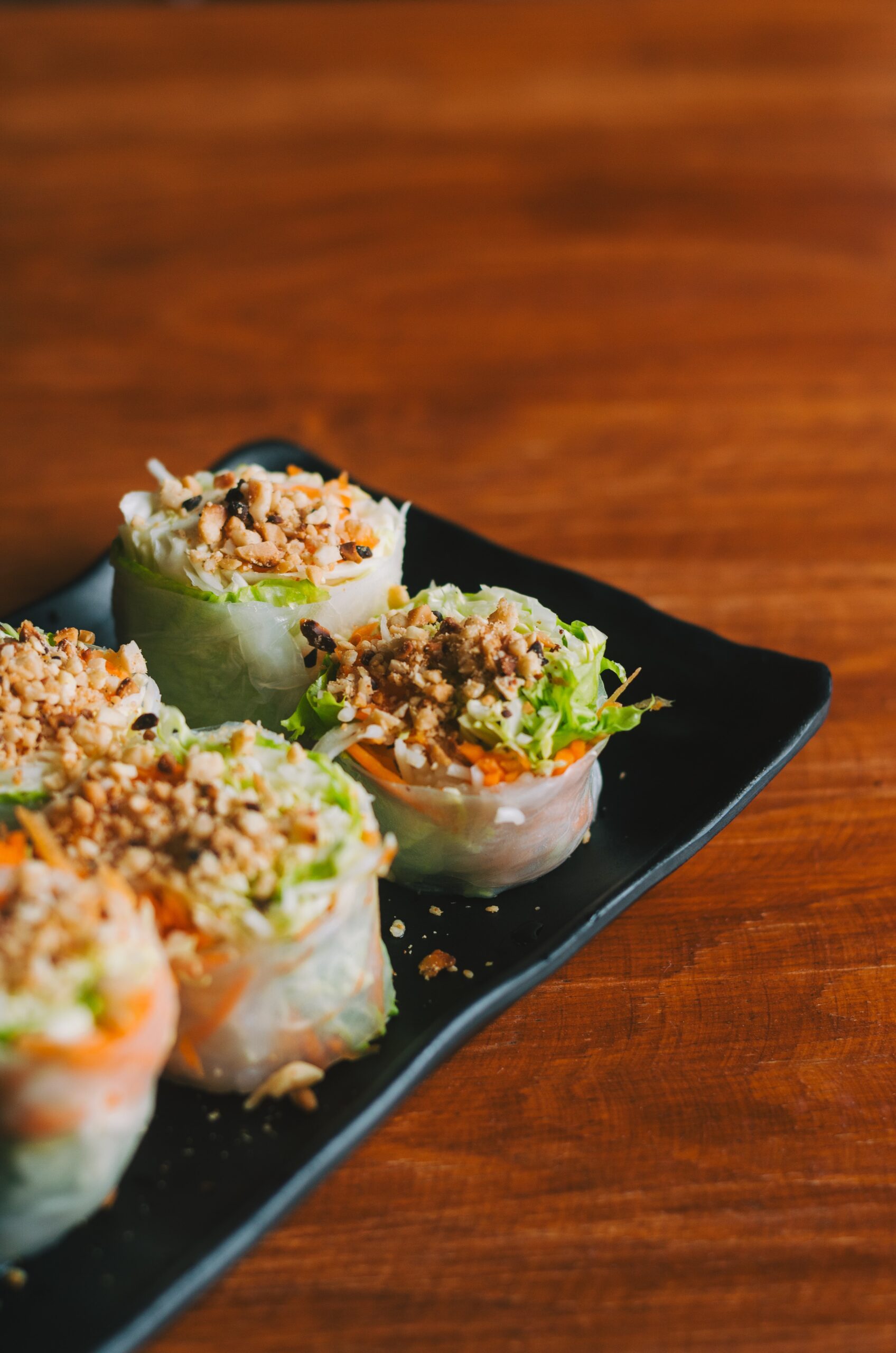 Having received 63 reviews in only a short period of time and a rating of 4.9 out of 5, this restaurant definitely serves Thai food that leaves customers satisfied, with some stating it is "the most excellent authentic Thai food in Exeter".
Kin Khao Café is only available for walk-ins so may not be suitable for large groups or parties but is worth a visit if you are on a date or looking for tasty Thai takeaway.
Somboon Thai Shop
Somboon Thai Shop, 153 Sidwell St, Exeter, EX4 6RT
A unique combination of a Thai grocery shop and casual noodle restaurant, Somboon Thai Shop is a different take on a Thai restaurant.
This is an authentic experience, with the shop serving different noodles dishes to dine in or take away. The best part is that once you have finished, you can then buy the ingredients to make it at home!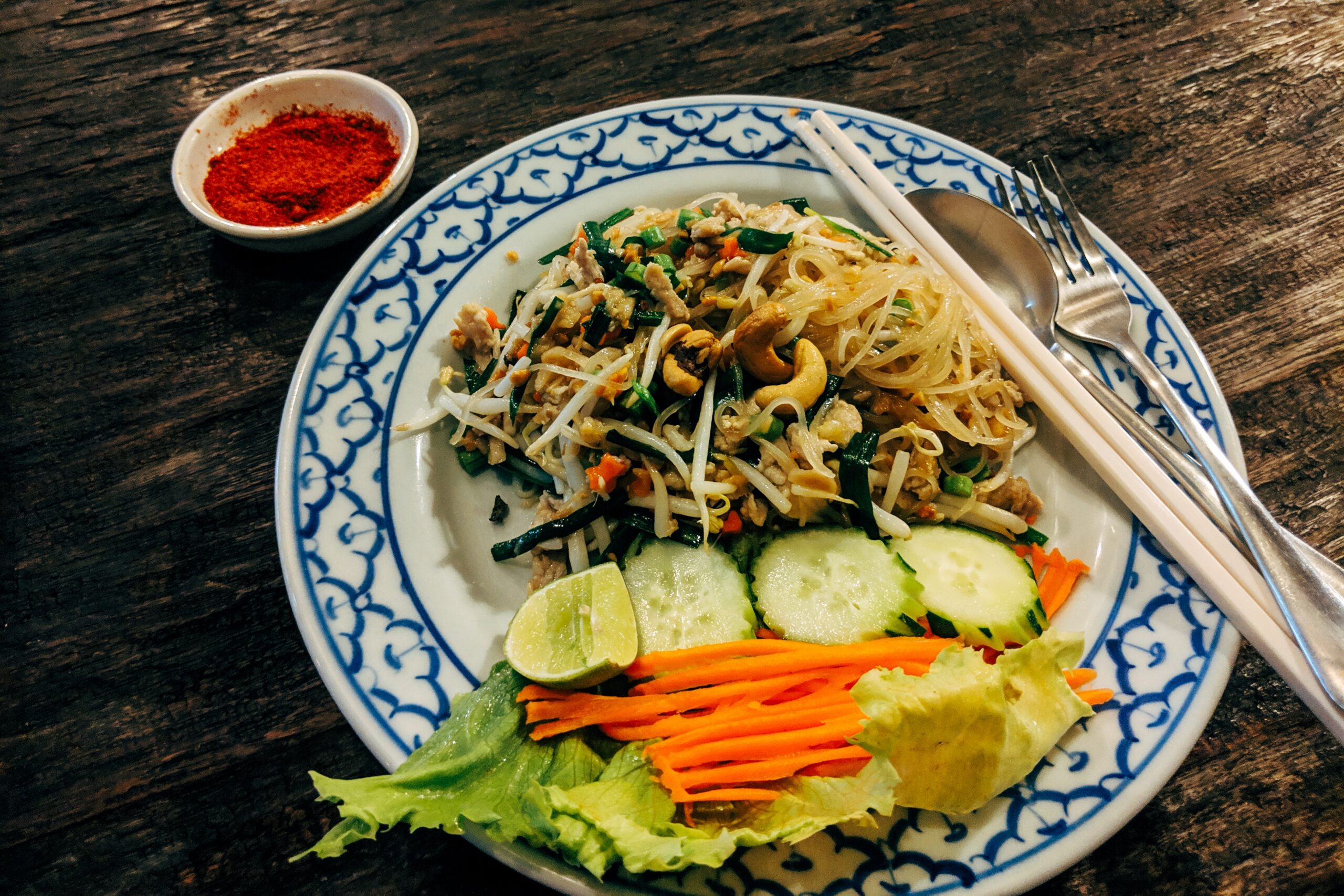 Customer reviews focus on the "cheap and cheerful" as well as the "friendly service". This Thai restaurant in Exeter is more casual and is probably considered a fast food option for Thai.
This is a popular location for students and is only a 5-minute walk away from Portland House, our student accommodation in Exeter.
The Best Thai Food In Exeter
We hope you have enjoyed this article and are now ready to go and try one of the above Thai restaurants. There are definitely more delicious Thai restaurants out there, but these are our favourite that we would recommend.
As a quick recap, the 5 best Thai restaurants in Exeter are:
Thai Orchid
Jasmine That Restaurant
IFood Thai Taste
Kin Khao Café
Somboon Thai Shop
Vita Student provides luxury student accommodation across the UK and Spain. Our Portland House student building in Exeter comes is full of amazing spaces and services including fitness studios, communal areas, private bookable rooms, housekeeping and weekday grab-and-go breakfasts.
The student accommodation is situated just a 1- minute walk from the University of Exeter and a two-minute stroll from the city centre's bars and restaurants.
If you would like to know more about our Exeter location, contact us, or you can head to our blog to get more uni advice such as how to make friends at uni!