Whether you're currently a student in Coventry, either at the city's university or the University of Warwick, or it's one of your options, you've made a superb choice.
Life in Coventry can be exciting, with many things to do and places to visit, from hidden gems, like independent cafes and restaurants, to cultural hubs, like the theatre and art galleries.
To help you fit all that Coventry offers into your busy schedules, we've picked out 10 of our favourite things to do in the city so you can explore and get to know the city.
Without further ado, this is what to do in Coventry…
1.   Visit the Herbert Art Gallery and Museum
If you're looking for something cultural to get your teeth into, you can't go wrong with the Herbert Art Gallery and Museum.
Featuring a blend of modern art exhibitions and local history, you can indulge in the thriving arts scene and get to know Coventry's past at the same time.
With a range of talks, events and workshops planned, The Herbert is the perfect place to immerse yourself in all Coventry offers.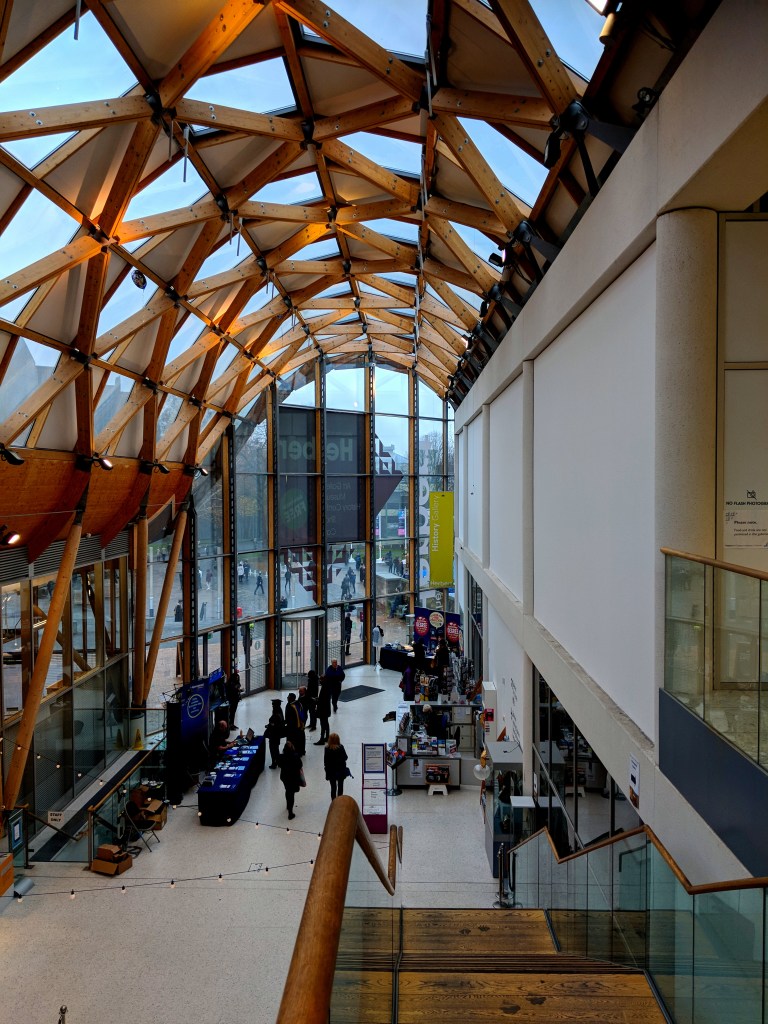 2.  Step back in time with a walk down Spon Street
Speaking of history, Spon Street was settled by weavers and dyers as early as the 12th century and features buildings dating back to the 15th century.
Located around a 15-minute walk from Coventry Cathedral, Spon Street boasts quaint pubs and cafes that are perfect for a cosy pint or cuppa.
Most of the buildings on Spon Street are timber-framed from the Tudor era, so if you're a history buff or want to get closer to Coventry's past, this is the place to be.
3. SideQuest Gamers Hub
If history isn't your thing, but you're an avid gamer, look no further than SideQuest Gamers Hub. Located in Cathedral Lanes Shopping Centre, SideQuest is the place to be if you want to zone out of your studies and get some serious gaming done.
Whether you want to challenge your friends, compete in SideQuest's regular tournaments or relax by playing alone, you can do it all on a massive array of gaming titles.
As well as getting to use top-of-the-range gaming suites and consoles, SideQuest is a local hub for gaming enthusiasts, so you can meet new friends and challenge yourself against some of the best gamers in the Coventry area.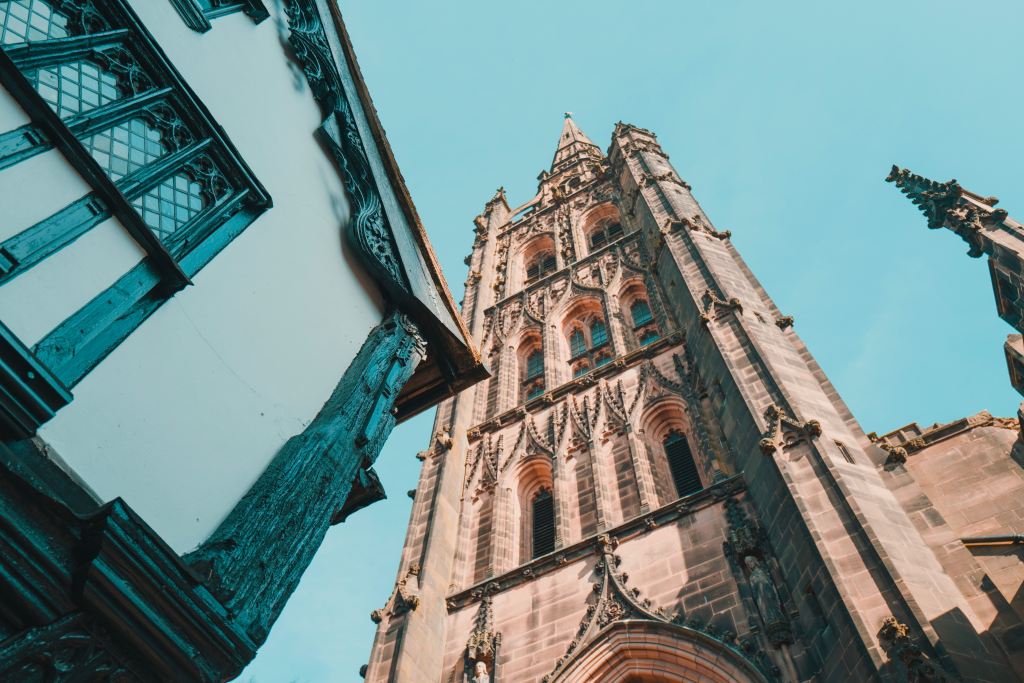 4.   Visit Coventry Cathedral Ruins
Coventry Cathedral was built during the 14th and 15th centuries and destroyed during World War II.
The ruins that remain serve as a reminder of the waste of war. At the cathedral's altar sits a wooden cross made from the charred roof timbers damaged during the bombing.
The new cathedral, which opened in 1962 and has become an international symbol of hope and reconciliation, is located next to the ruins.
Keen architects will also marvel at the new cathedral, regarded as a supreme example of Brutalist architecture – something that's apparent all around Coventry.
After much of the city was bombed in the Second World War, the buildings were rebuilt using concrete, with the Brutalist-inspired structures garnering attention worldwide.
5. Watch a show at the Belgrade Theatre
Catering to a wide range of audiences, the Belgrade Theatre is lauded for its diverse offerings and community spirit.
Hosting events throughout the year, the theatre is reasonably priced, making it the perfect activity for a cultured, budget-friendly evening.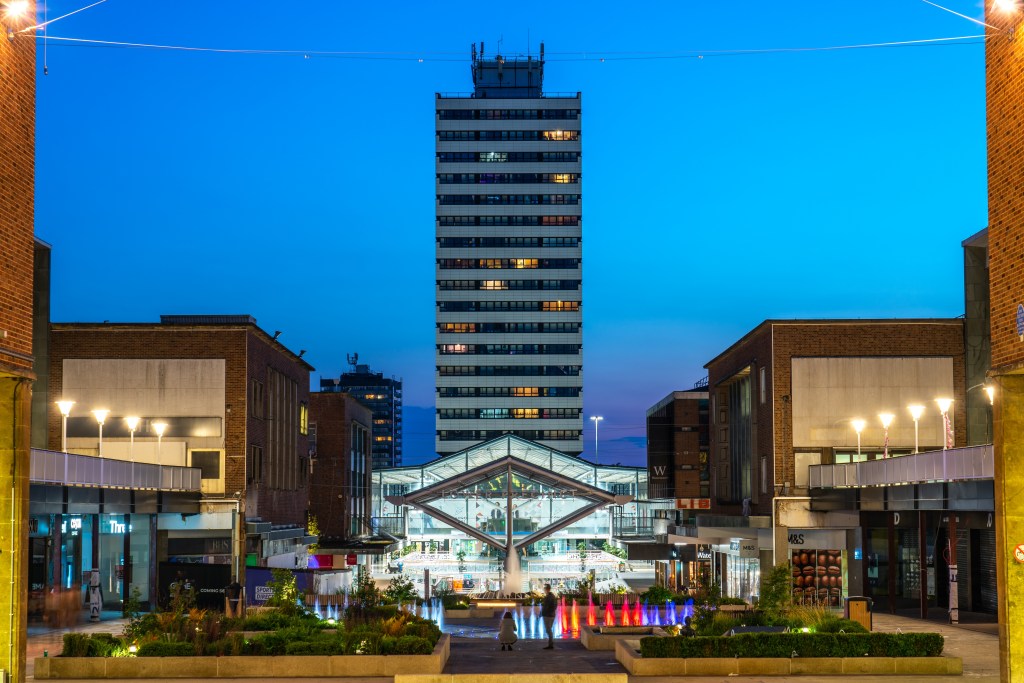 6.  Get some retail therapy at West Orchards Shopping Centre or Lower Precinct
If that student loan is burning a hole in your pocket or you just fancy flicking through the rails, West Orchards Shopping Centre and Lower Precinct are two great places to spend a day.
With a whole host of high-street brands and regular markets that celebrate local makers, bakers and crafters, there's plenty of browsing to be done at West Orchards Shopping Centre.
If you want to spend that student discount, Lower Precinct features a whole host of shops with student-savvy deals, like H&M and River Island.
7. Hit the ice or watch a film at the SkyDome
Another of Coventry's main attractions is the SkyDome, which features a nine-screen cinema and ice skating rink. Two perfect activities for spending an afternoon with friends or a date.
You won't just be skating anywhere; however, you'll be ice skating at the 4,000-capacity Skydome Arena. The home of the Coventry Blaze Ice Hockey team.
Skating is open to people of all skill levels, from beginners to budding Torvill and Deans, so there's no reason not to step out on the ice.
Alternatively, you could make an evening of it, by grabbing some food and taking in a Coventry Blaze game – watching one of the UK's best ice hockey teams in action.
8. Watch a match at Coventry Building Society Arena
Speaking of watching sports, the Coventry Building Society Arena is the place for football and rugby union, as the stadium is home to Coventry City FC and Wasps Rugby Club.
With a capacity of over 30,000, the stadium has an excellent atmosphere on game day.
9.  Head to FarGo Village
Fargo Village is the home of independent events in Coventry. Having hosted a massive range of events, from cheese festivals to peace forums and vintage home shows.
By day, Fargo Village is a bustling market, including vendors specialising in gifts for him and her, vintage clothing, quirky antiques, vintage collectables, and loads more.
By night, Fargo is the place to be for delicious Asian and Caribbean food, delicious ales and craft beers, and artisan treats.
So, whether you're an early bird or a night owl doesn't matter. Fargo has something for everyone.
10. Watch a film at Warwick Student Cinema
Warwick Student Cinema is a student-run cinema from the Warwick Film Society. Showing iconic films and the latest blockbusters for just £4 each.
Or, if you're a big film buff, why not volunteer at the cinema? All Warwick students are invited (sorry, Cov Uni students!) to get involved in running the cinema and can help out with a range of duties, like projection, publicity, IT and marketing.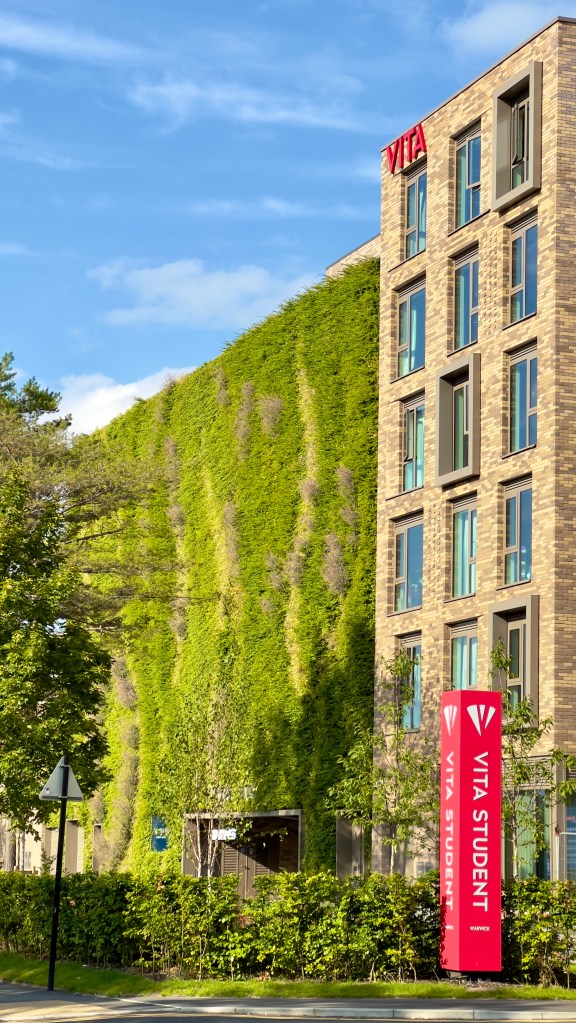 Living in Coventry
If you're considering studying and living in Coventry, there are lots of reasons to move to the city.
Coventry's rich heritage makes it an excellent place for international students to base themselves, and its vibrant social scene and nightlife will give you plenty of great nights out with friends.
As well as offering plenty to do, you need to know that there's quality student accommodation for Coventry University and the University of Warwick students.
And, luckily for you, there is. Vita Student has two luxury state-of-the-art student accommodations at Copper Towers and Warwick Cannon Park in Coventry.
Now you know what to do in Coventry as a student, why not take a look at more advice on making the most of your time at university? Check out the Vita Student blog for tips on everything, from how to decorate your university room to how to make friends at uni and more.