Our residents had their cooking skills put to the test in this sustainable cooking challenge with Venner Nutrition.
Ever wondered how you would perform on Masterchef? Last week, our students got to find out when they took part in a vegetarian cooking challenge with Venner Nutrition.
After receiving a box full of fresh fruit and veg, they were tasked to create a dish fit for the Gods – either working solo or as a team.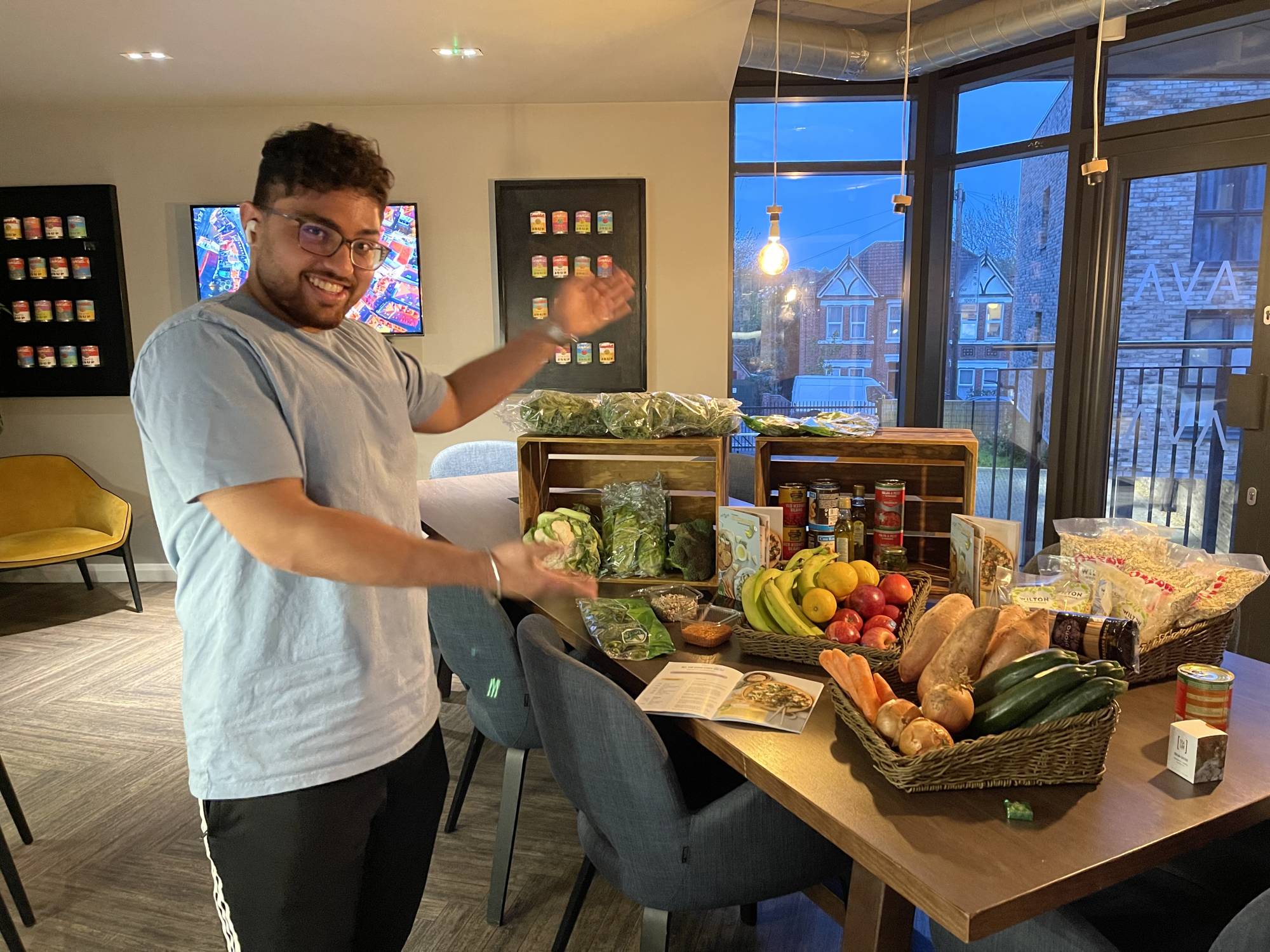 Students who wanted to gain confidence in the kitchen could follow a range of easy, but delicious recipes provided by Venner. But confident cooks seized the opportunity to get creative, impressing their peers with their culinary skills.
Around 112 budding chefs took part in the challenge last week and served a range of plant-based plates like lentil curry, broccoli pesto pasta and sweet potato burgers.
Stesha, a resident at Vita Student Newcastle, attended the cooking challenge event last week. Here's what she had to say:
"My favourite thing about the box was that we were given so many fresh ingredients and it gave us lots of different things to cook.
"I really liked making the veggie curry and the recipe was really easy to follow. It was fun to cook with other people and work as a team."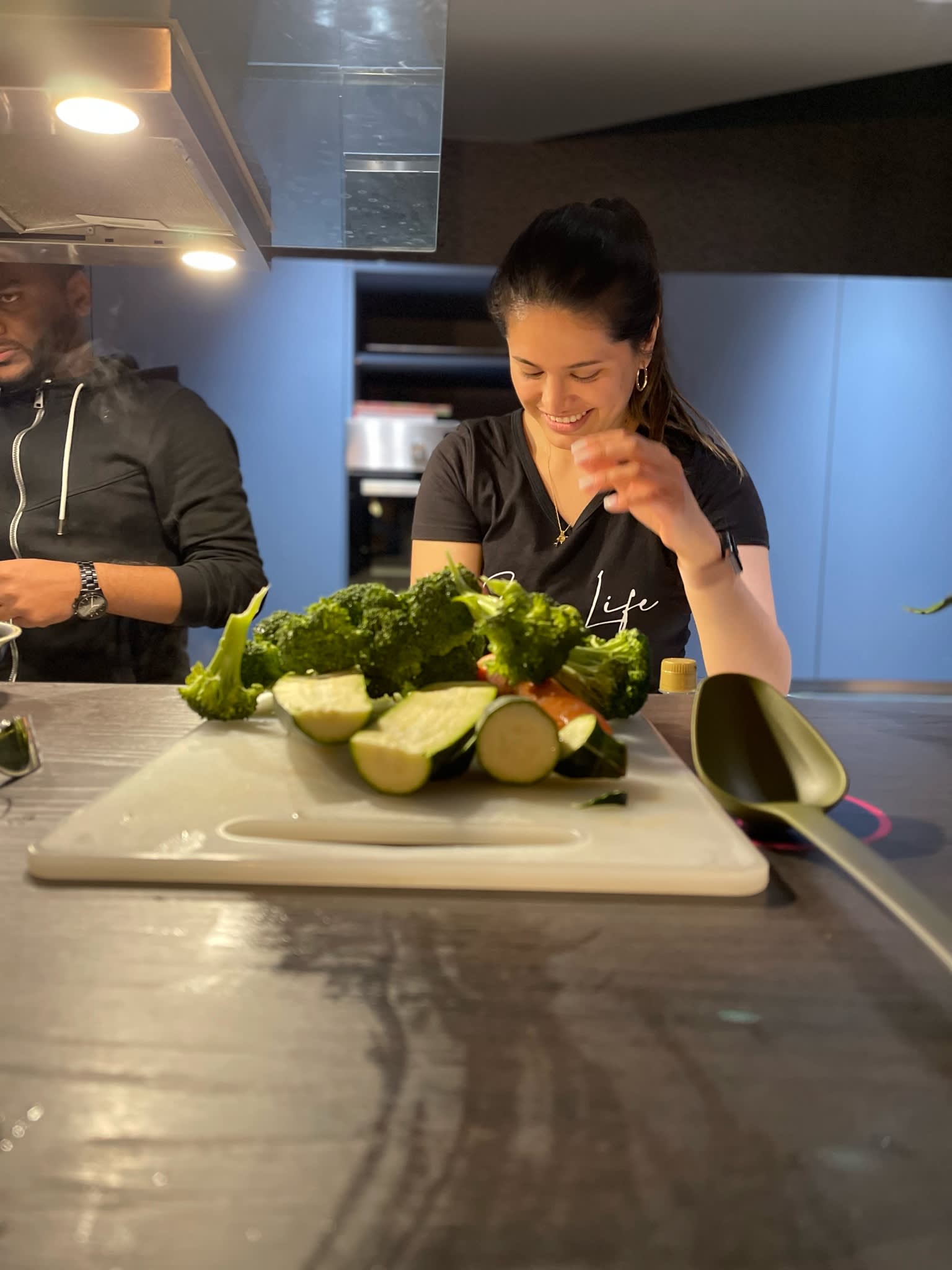 Venner is an award-winning social enterprise on a mission to reduce food poverty and social wellbeing inequality. The solution, they say, is to provide nutritious food aid and education.
Their initiative began in Finland, back in 2018. However Venner didn't launch in the UK until 2020, after its founders noticed the worsening food poverty crisis in the country.
Venner's affordable plant-based boxes are packed full of fresh ingredients and includes a set of recipes cards to help people cook well-balanced meals.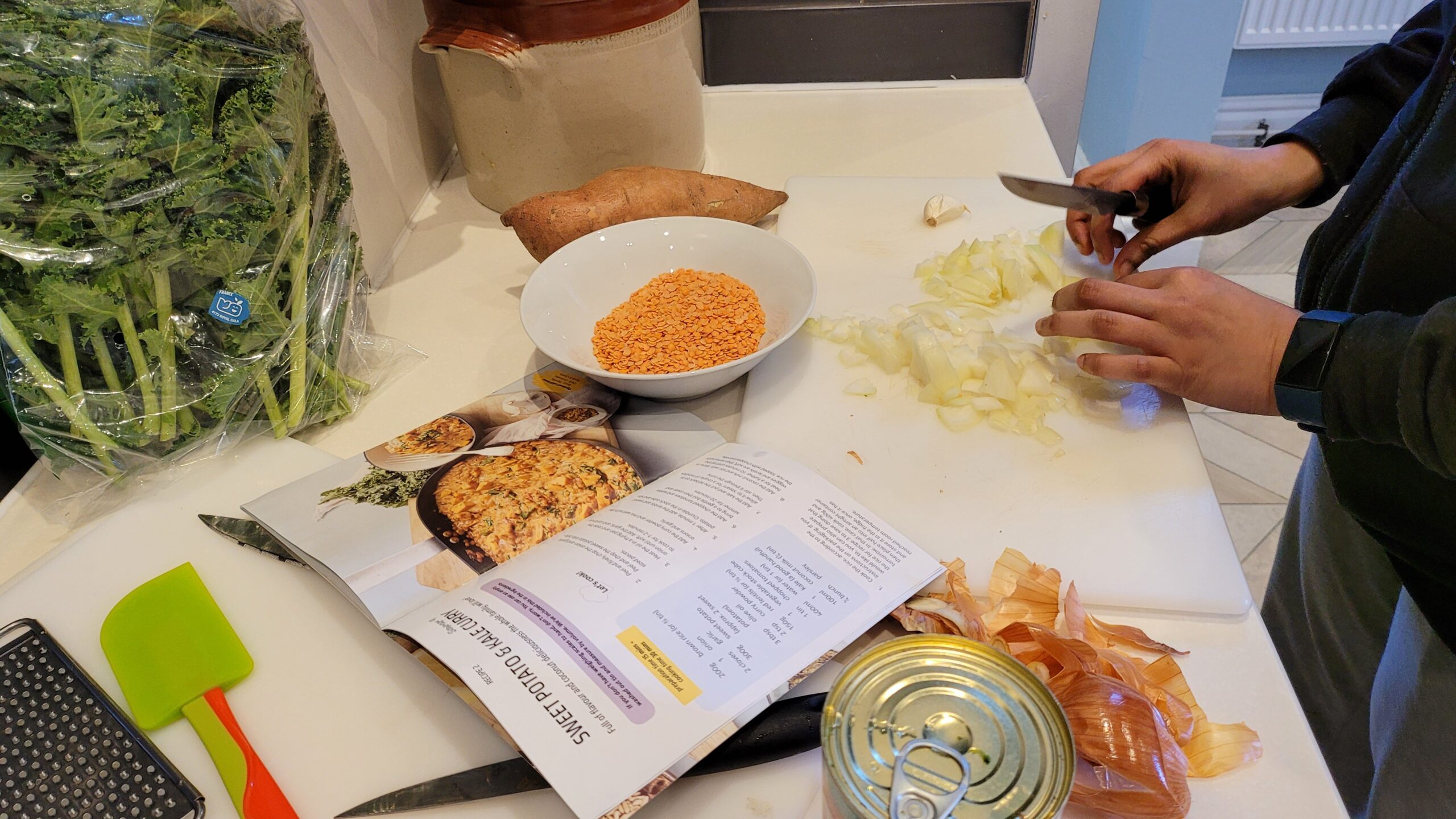 Students from Edinburgh all the way down to Exeter also heard from Venner's Head of UK, Laura Holland, about how they can feed their brain to reach peak study performance.
At university, it can be easy to slip into patterns of eating unhealthily, especially if you aren't confident in the kitchen. But ensuring you have a nutritious diet can massively benefit your productivity and mood during university.
Read about how you can fuel your studies with food here.