Vita Student York, in the heart of the city.
Vita has sussed out the hot spots, tried and tested the food and drink and has the recommendations ready for you. Come and explore your new home with our city guide videos, curated exclusively for you to make you feel like a local in no time.
History, tea and Harry Potter-esque streets. We all know what York is known for but now it's time to explore a side of the city you've not yet seen.

the york city walls.
City Cruises.
On one of those sunny days (they DO happen, sometimes…) why not take a boat ride down the beautiful River Ouse and see York from a different perspective. Escape the crowds and learn all about the history and culture of this ancient city while cruising along the very river that brought both the Romans and the Vikings to settle here.
The Water Front.
After your cruise, why not have a bite to eat at one of our favourite places, The Star Inn The City. A brasserie style restaurant with a stunning outside terrace overlooking the River Ouse,
it's a destination for every weather condition. Fancy a more intimate setting for dinner? L'Uva is one of the best Italian restaurants in the city with a menu of delicious specials to pair with amazing wine. You'll need to book though as it's always busy! Want to enjoy some cocktails after your meal (if you have any room left!)? Revs on the waterside is the perfect location for those after-dinner tipples. If the weather isn't in our favour and let's face it, it is the North, cosy up with blankets and heaters while sipping 2-for-1 cocktails.
The Shambles.
Thought to be the inspiration behind Harry Potter's Diagon Alley, visit the iconic Shambles and see the resemblance for yourself! As one of the best-preserved medieval shopping streets in Europe,
walking the streets really does take you back in time and it's not hard to imagine the hustle and bustle of local merchants back in the day. Less than a mile walk from York's Vita Student, it's a must-see for all of our residents.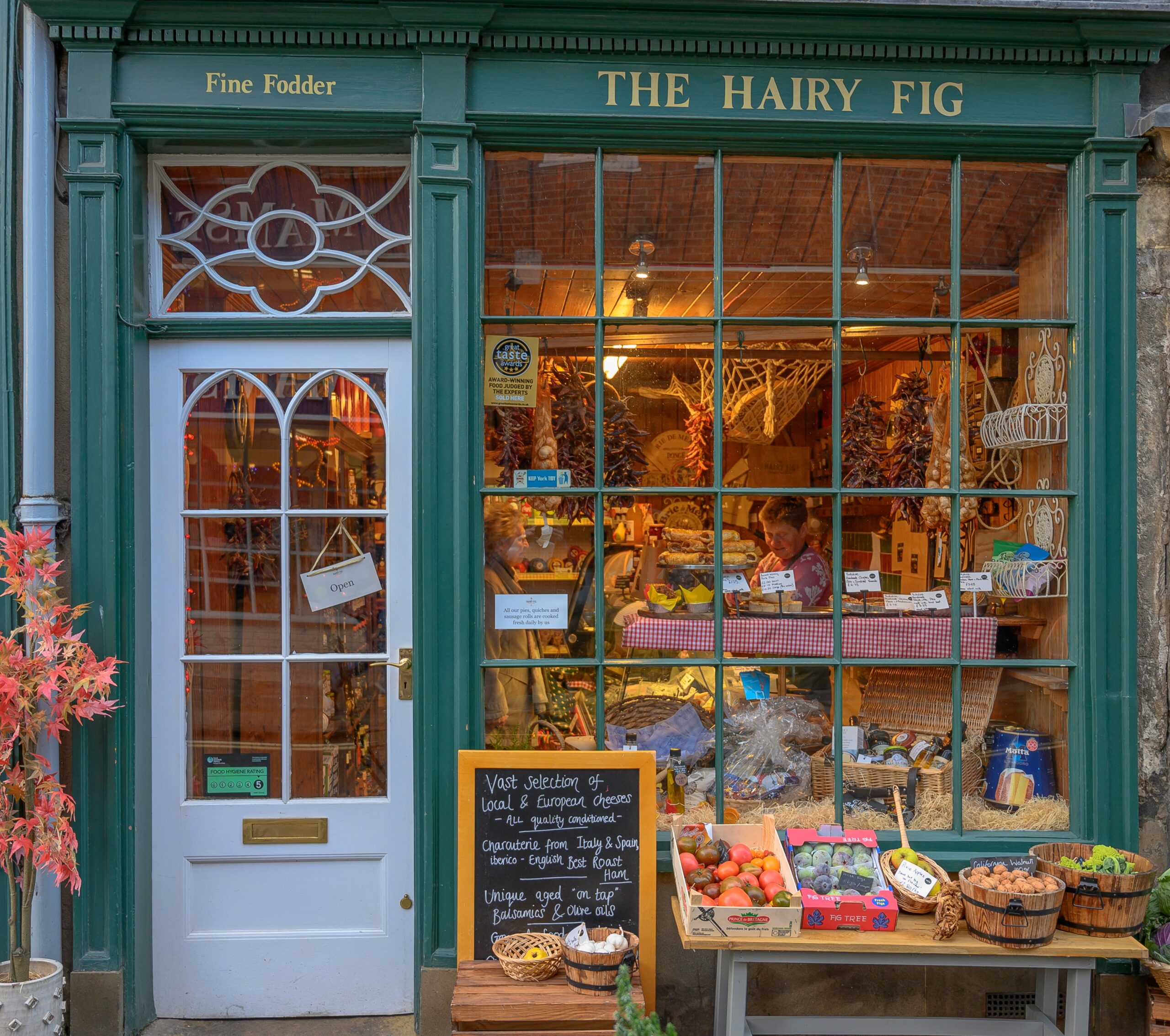 Shopping.
York is a great city for shopping. There are plenty of high-street stores as you'd expect but what we love most about York is the huge array of independent retailers and little boutique-style stores.
The Shambles is an obvious place for independent hauls but why not explore Stonegate and Swinegate where you'll find hidden gems amongst Georgian architecture. Want something off the beaten track? Wander towards Gillygate and Petergate for some real treasures. Fancy a splurge and want some designer luxury in your life? Hop on the Park & Ride bus to the York Designer Outlet and make it rain.
Bars.
A city tour wouldn't be complete without exploring some of the best drinking holes on offer. Evil Eye is one of our favourites AND it's hidden which makes it even cooler. Tucked behind a
spirit shop and internet café you'll find a trendy gin and cocktail bar decked out in 90's metal music memorabilia. Fancy a quieter vibe? Head upstairs to their Moroccan-inspired drinking den and even sit outside if you're feeling alfresco. If you want something a little sophisticated, then we'd suggest heading to Pairings Wine Bar where they specialise in wine and food pairings set in the gorgeous Castlegate area.