Find out why some of our students choose to stay so long
It's easy for us to say that when you move into a Vita Student building, you won't want to leave. But take it from our many students who have chosen to live with us for the long-haul.
We've seen over 650 students stay with us for longer than two years, and a handful of our most loyal residents have called Vita Student their home for over five years.
In this series, we'll be chatting to some of them and finding out the reasons why they have decided to stay.
Chiara Bannister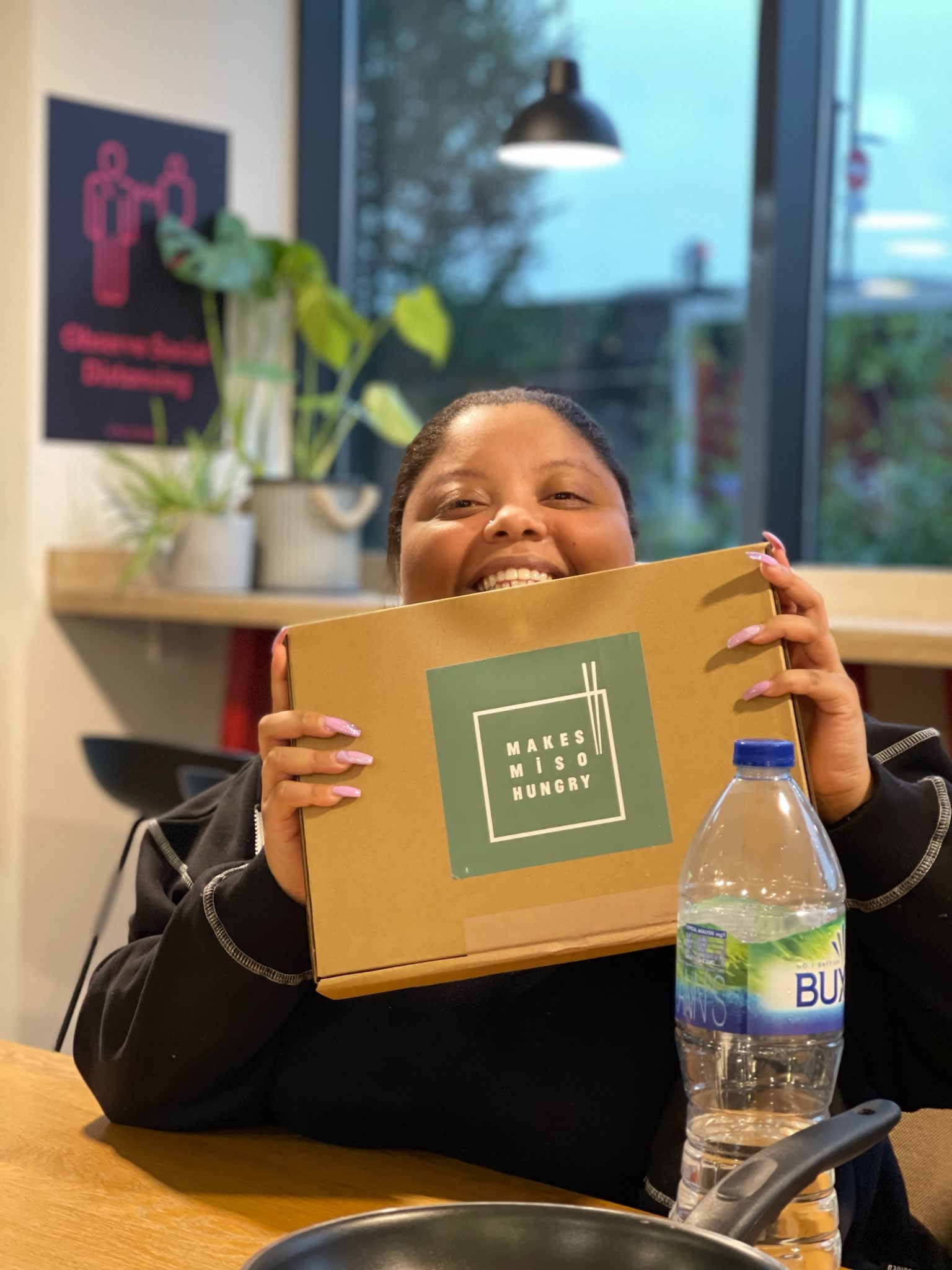 Chiara is now in her 5th year of residency at Vita Student Richmond House (Southampton). She studies Counselling and Mental Health Psychology, but in her free time, loves to get creative with make-up and post her looks on social media.
She is known in the building as "The Princess" of Richmond House because she's always looking so glamourous.
VS: What made you want to stay at Vita Student for so long?
CB: It's really convenient for me, in terms of going up and down to university, it's central, I'm near all the shops I need.
I've got a really good connection here with everybody who lives here and works here. I just feel so comfortable here!
I don't even see them as the team anymore, they're more like family and friends.
VS: What was it like when you first moved here?
CB: I had come here the year before I moved in, just to have a look around, and it was so beautiful, everyone was so helpful. And then I wasn't here for move-in day, my cousin moved all my stuff in, but he reported back and said that it was so smooth and just lovely!
VS: What do you like most about living here?
CB: It's like living in my own little hotel – you've got the cleaning, the breakfast, the friendly staff. When I've had a long day and I come home, everyone is so happy to see me and so friendly.
To say thank you, we gifted Chiara a luxury make-up hamper from Harvey Nichols and she created this amazing look.
VS: Do you ever go to the events?
CB: I go to most of the events.
We've had a few cocktail making classes, and those are amazing. And I love the craft events, I'm not crafty at all so when I come down and make all this nonsense and the other students make these masterpieces, it's so much fun.
And sometimes we use the cocktail events as pre-drinks, so we'll go there and then go out.
VS: Would you recommend Vita Student to a friend?
CB: Oh yeah – I've already recommended Vita to my friends.
I've had a few friends come over and they're like, "Wow – is this really student accommodation?"

It's just such a nice experience, you don't really get a chance to feel homesick because there's so much going on.
I've seen student accommodations around the same price, and they don't even have half of what we have here.
I think the fact I've stayed here for so long should say a lot.
Sunny Chaudhary
Sunny moved to Vita Student Richmond House from India in 2018 and is working on his PhD.
He is about to spend his fourth year in the building and loves having his own space to get on with his research. However, once his PhD is finished, he's eager to get out and let loose.
VS: What do you like about living at Richmond House?
SC: When I was living in university halls and I was doing my Masters, a couple of my friends were staying in Richmond House. I used to come over and we would play some games like pool sometimes, and I really liked the facilities.
When I came here for my PhD I needed something bigger, so Vita came to my mind. Since then, it's been amazing. You have your own studio, there's no disturbance, especially when you're working and researching.
The breakfast is a good addition – I made full use of it in my first year. I was going to the lab every day and getting up early, so I'd come down, have breakfast and then leave for uni.
The cycling facility is really good –when I want to go out to the docks, I'd take a bike and ride around for a little bit.
In general, the staff over here are amazing. They're so accommodating and that's the best bit. And the coffee!
VS: Have you or would you recommend Vita Student to a friend?
SC: For sure I'd recommend Vita.
Some people are more secluded and want their space, and in that case, this is really good. But even for people who want to go out and enjoy their evenings, there's so many events at Vita so you have a good social setting around you.
When I came here from India, it was a bit of a culture change for me – this place makes it feel like home.
If people haven't found anything better than this, which I'm certain they won't – especially in Southampton, then I'd definitely recommend It to them.
VS: Do you have any particularly memorable moments from living at Vita Student?
SC: I've had a lot of interactions with people here. I really enjoyed the cocktail sessions because I always wanted to learn. That was a memorable experience because we were drinking, having fun and learning something.
I think in general, the events are all memorable. I don't really get the time to go to all of the events anymore with my studies but once I get done with this PhD I'm looking forward to it!
VS: Any final thoughts?
SC: I really enjoy living here because when you're in your Masters, you go out, you have communication. But when you're in your PhD I thought it would be a bit more complicated – but it wasn't like that for me because it's something Vita has offered, and it's something I really cherished. One of the best things is living in a place when people there are nice – it makes so many things easier.