Inspirational talks with some of the biggest names in industry!
These events were filmed before the government guidelines around social distancing and self-isolation came into effect.
Big talks are a series of once-in-a-lifetime events connecting the student community with the biggest names in industry and the best brands in the world.
To keep you inspired during isolation, we're bringing you a series of exclusive interviews with our Big Talks 2020 guests. Get ready for REAL TALK with industry giants to motivate you to keep working on yourself throughout isolation. We want to inspire you, so that you're ready to go out there and BOSS IT in the real world when things begin to return to normal.
For the second instalment of our inspirational talks we headed to Edinburgh for Big Talks: Tech Edition.
We invited 2 tech moguls to join us for a very special evening with insights into the future of business and technology, Artificial Intelligence, luxury and cutting edge tech (from Tesla and the new Omega James Bond watch to biodegradable clothing), business, innovation, global brands, hacking and cyber security and MUCH more.
Our first guest was Jamie Woodruff, Europe's #1 Ethical Hacker.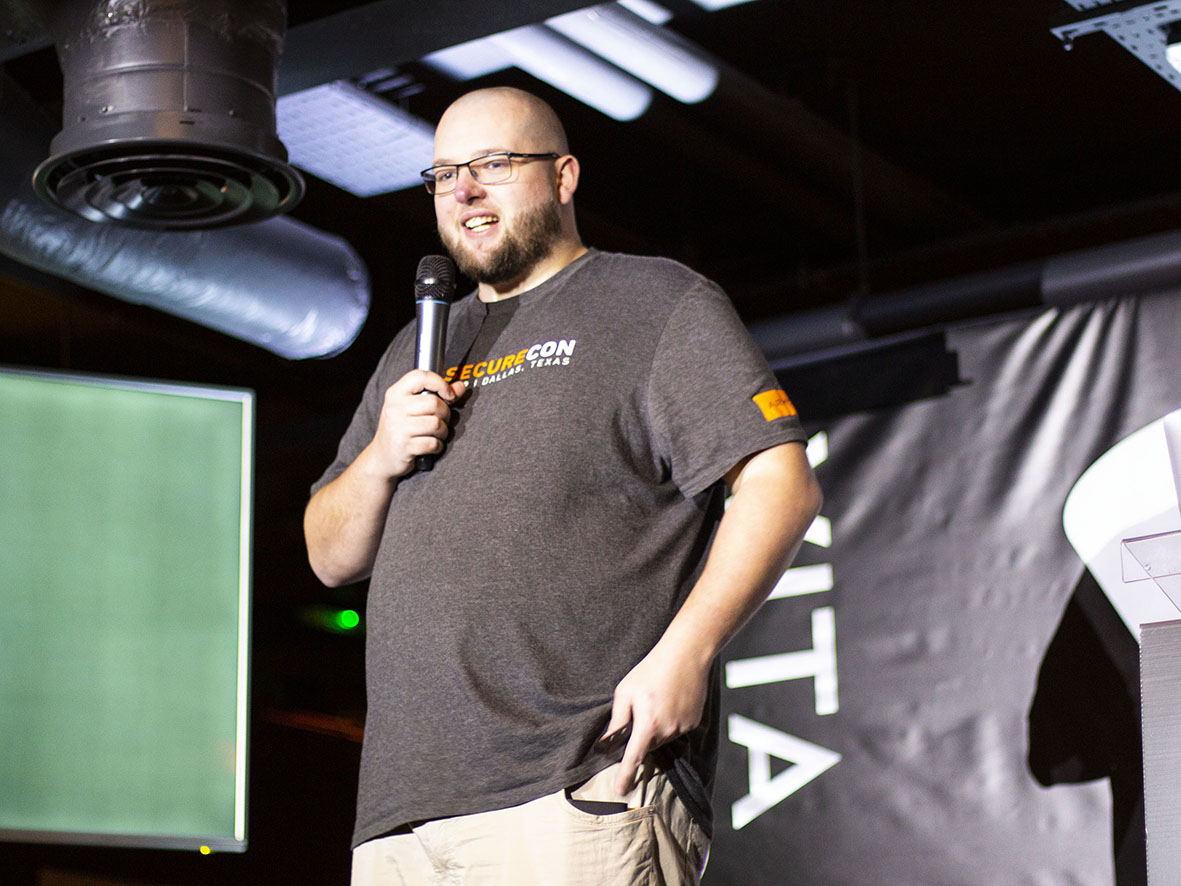 Jamie Woodruff takes the stage at Big Talks: Tech Edition, Vita Student Edinburgh
Jamie is one of the world's leading authorities on hacking and cyber security, having entered the public eye during his time at Bangor University where he successfully hacked Facebook as part of a student competition!
Jamie has since uncovered holes in a number of other high profile organisation's cyber security to help them understand how to protect their customers' data. He now works as Chief Technology Officer for an IT Support and Security specialist company and is the safety adviser for the amazing Cybersmile Foundation who are committed to promoting digital well-being and tackling all forms of online bullying.
Jamie kicked off the evening with tales of his life travelling the world working with huge organisations including Twitter, YouTube, Apple and Google as well as working with numerous politicians and even royalty! His talk was packed with interactive demonstrations – he even called one member of the audience's phone from another's using his hacking skills!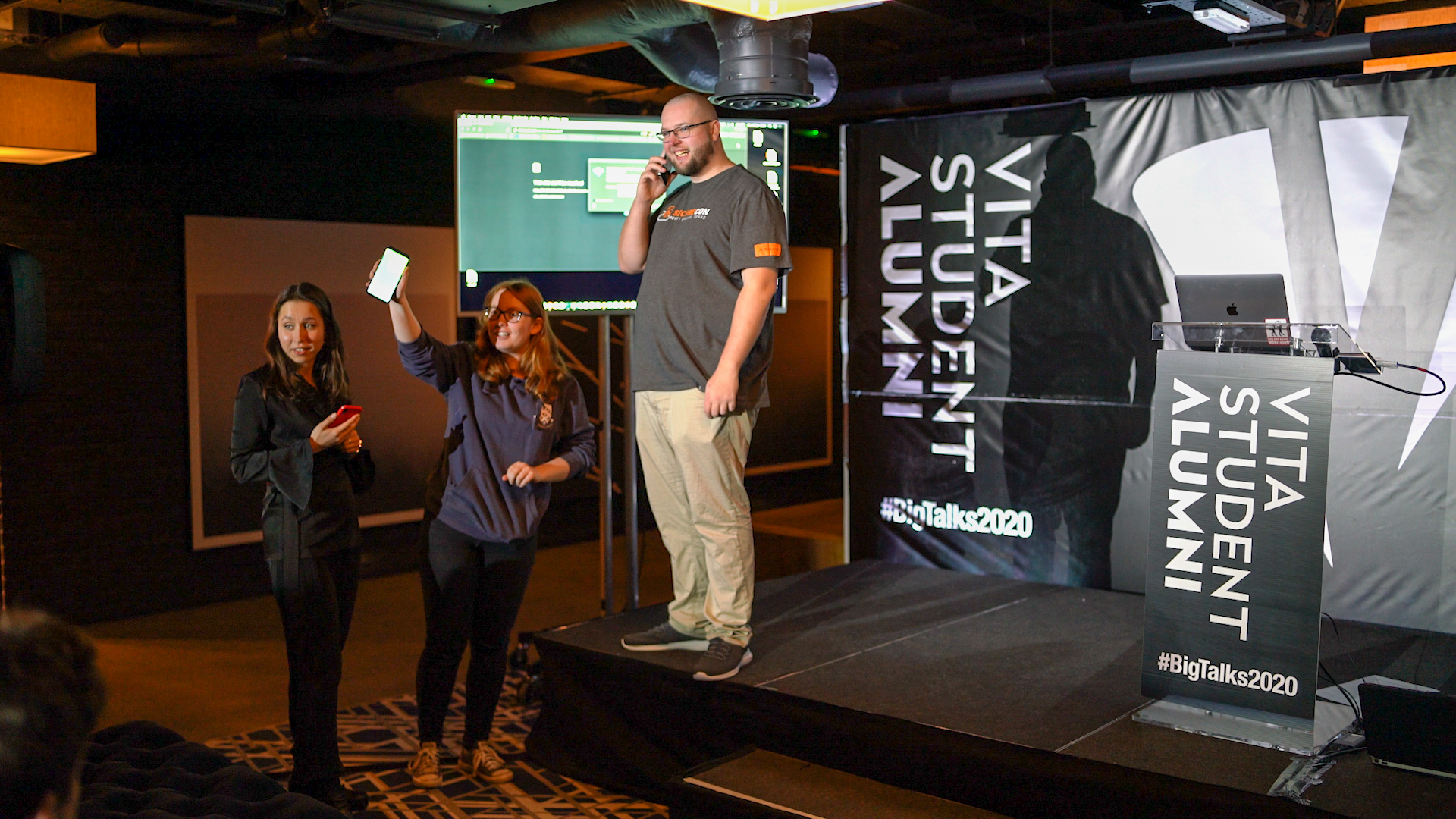 Jamie wows us with his hacking skills at Big Talks: Tech Edition
Check out our exclusive interview with Jamie here…
Jamie Woodruff at Big Talks: Tech Edition at Vita Student Edinburgh
Alongside Jamie, we were joined by Jeremy White, Executive Editor of WIRED Magazine.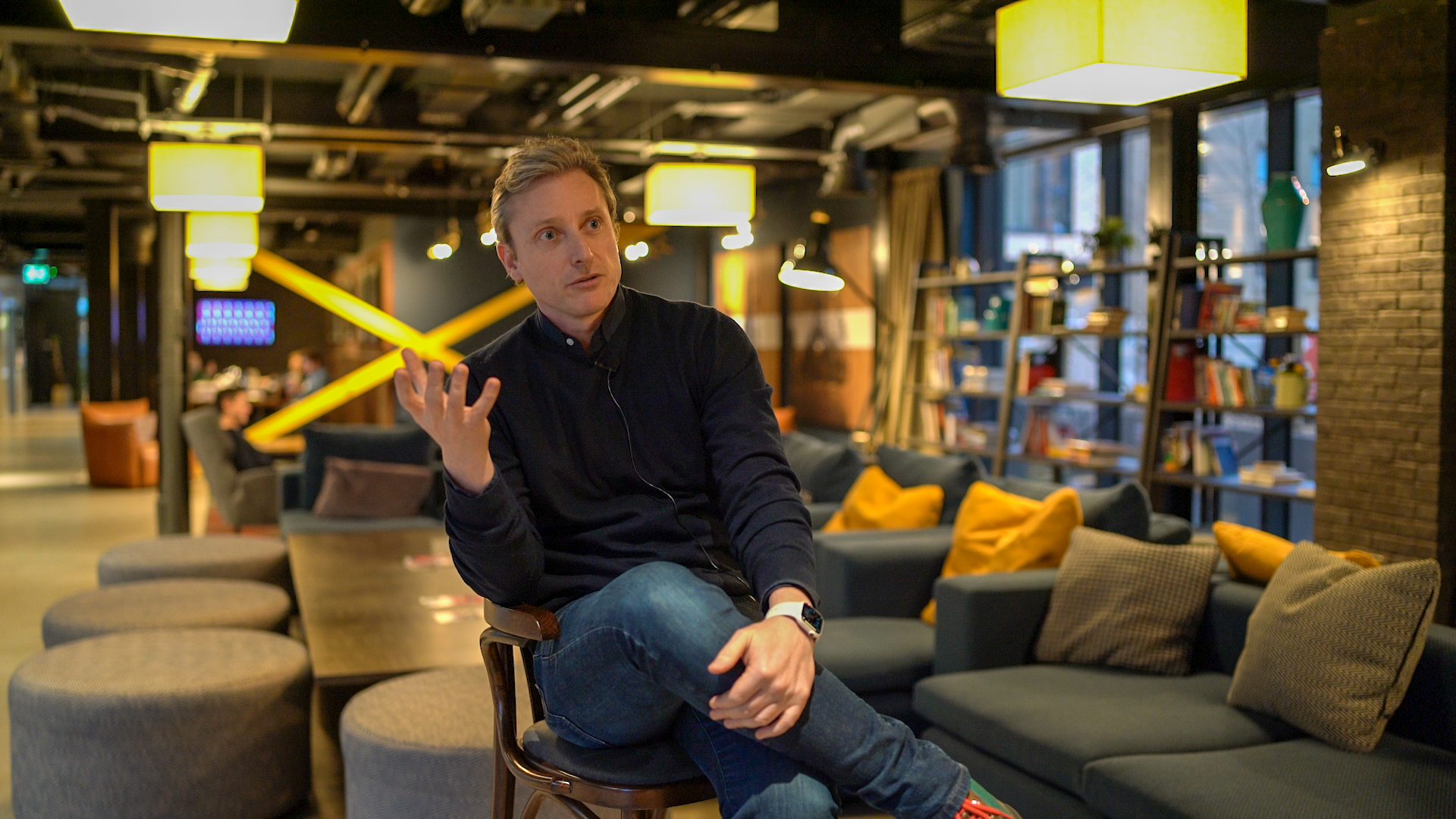 Jeremy White at Big Talks: Tech Edition At Vita Student Edinburgh
A true expert in the tech product market, Jeremy oversees ALL product coverage for WIRED UK – exploring the tech landscape to discover the world's best and most cutting-edge products which are truly WIRED.
Jeremy has worked with some of the world's largest consumer brands to enhance their user experience and his expertise ranges from automotive, design, technology through
to sound and vision, watches and much more.
We caught up with Jeremy to talk about his fascinating life and love of face-paced and luxurious tech, to hear his advice for anyone looking to start a career in an innovative industry.
Here's what he had to say…
Jeremy White, WIRED Magazine Executive Editor Exclusive Vita Student Interview
Stay tuned to the blog and your Vita Student App for more content to help kick-start your career.
Vita Students, it's time to BEGIN BIG!