Charlotte shares her tips on how to dress for graduate schemes and interviews during university
As part of Career Month 2021, we have worked on a range of different campaigns to kick-start your future and offer you as much advice as possible. From industry expertise from women in business and career events in partnership with Debut to Big Talks 2021 and how to dress for graduate schemes and internships with influencers. There is plenty to help you on your way after graduation or even through the summer months while you build up your CV with work experience.
Here we speak to Instagram Influencer, Charlotte, about her university experience and her advice on what to wear for those all-important interviews.
Hi, I'm Charlotte Buttrick, a freelance content creator from Manchester. I studied Media,
Society and Cultural studies at Napier University in Edinburgh, where I graduated with a BA (Hons) 2:1 back in 2009.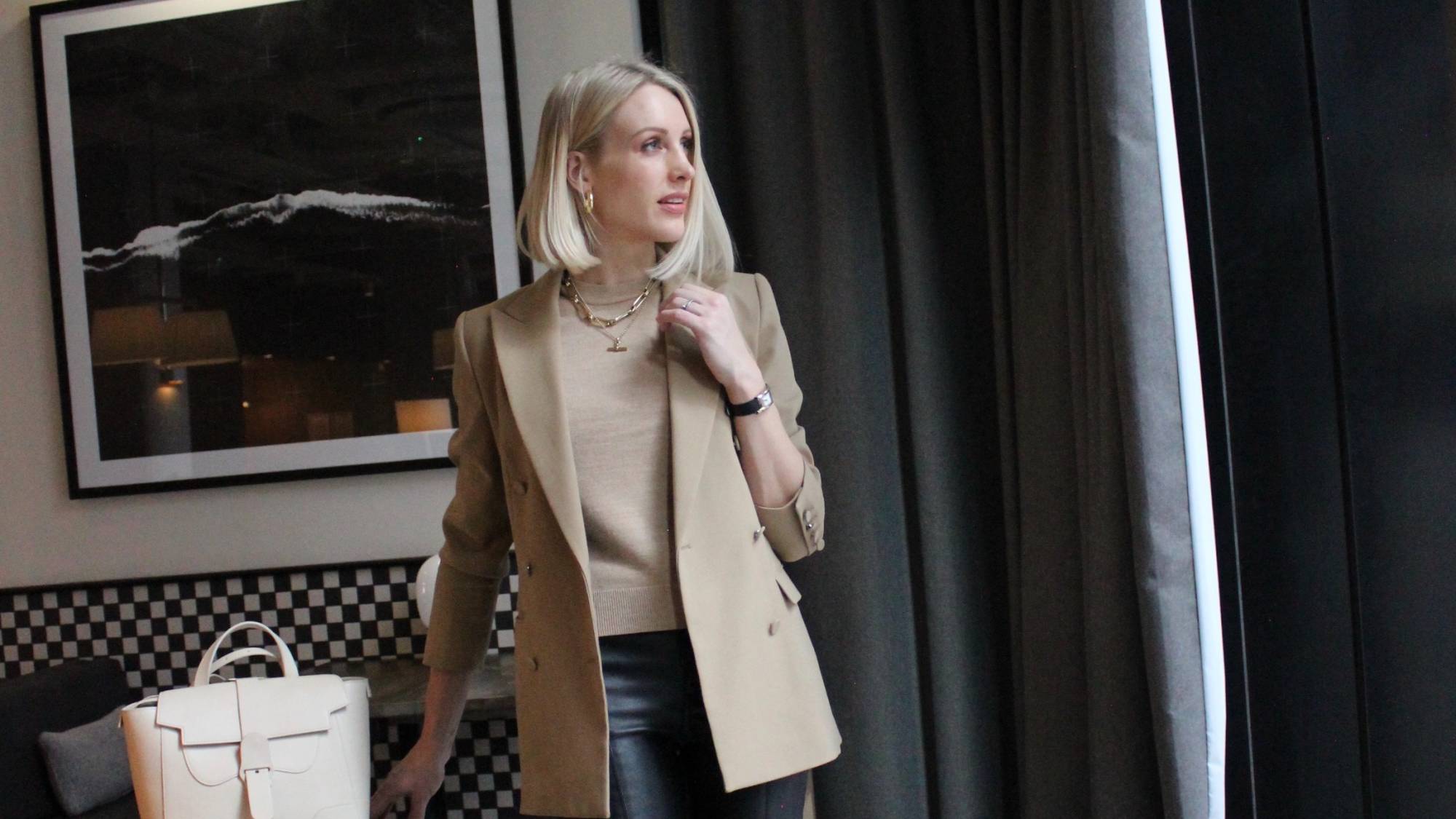 Upon leaving university I started working as a graduate at a media agency, where I trained to be a digital marketing account manager. A few years on and I was heading up the Influencer and Outreach department for our fashion clients, the N Brown Group (JD
Williams, Simply Be, Jacamo and Fashion World). Working with influencers on the other side of the email is actually what got me into blogging in the first place. Due to my background in SEO, I knew all about creating keyword-rich content, affiliate marketing and how to reach out to brands/PRs and utilise analytics.
I've always loved fashion, so what started as a hobby of sharing outfits online quickly turned into a career path as I was reached out to by brands I had always worn and admired to work together on paid campaigns. Fast forward to five years later and I took the plunge to take my career as a full-time content creator after being made redundant. So far I have been lucky enough to have a successful 1 ½ years working for myself, despite the pandemic!
I jumped at the chance to work with Vita Student, plus to have a little nosey around the luxury accommodation, because I wish I had somewhere like this to stay when I was at
university. So I wanted to explore and show everyone a little more about them:
Vita Student provides the UK's best student accommodation experience to both domestic and international students studying within the UK. They have:
Luxury facilities including movie rooms, 24-hour gyms, 24-hour security, weekday breakfast
Weekly events including PT's, art workshops, weekend wind-downs, exclusive pop-ups with brands from Harvey Nichols and Space NK, Career advice and talks from industry leaders
Private studios fully equipped for all needs but still, the community feel because of the events and friendly on-site teams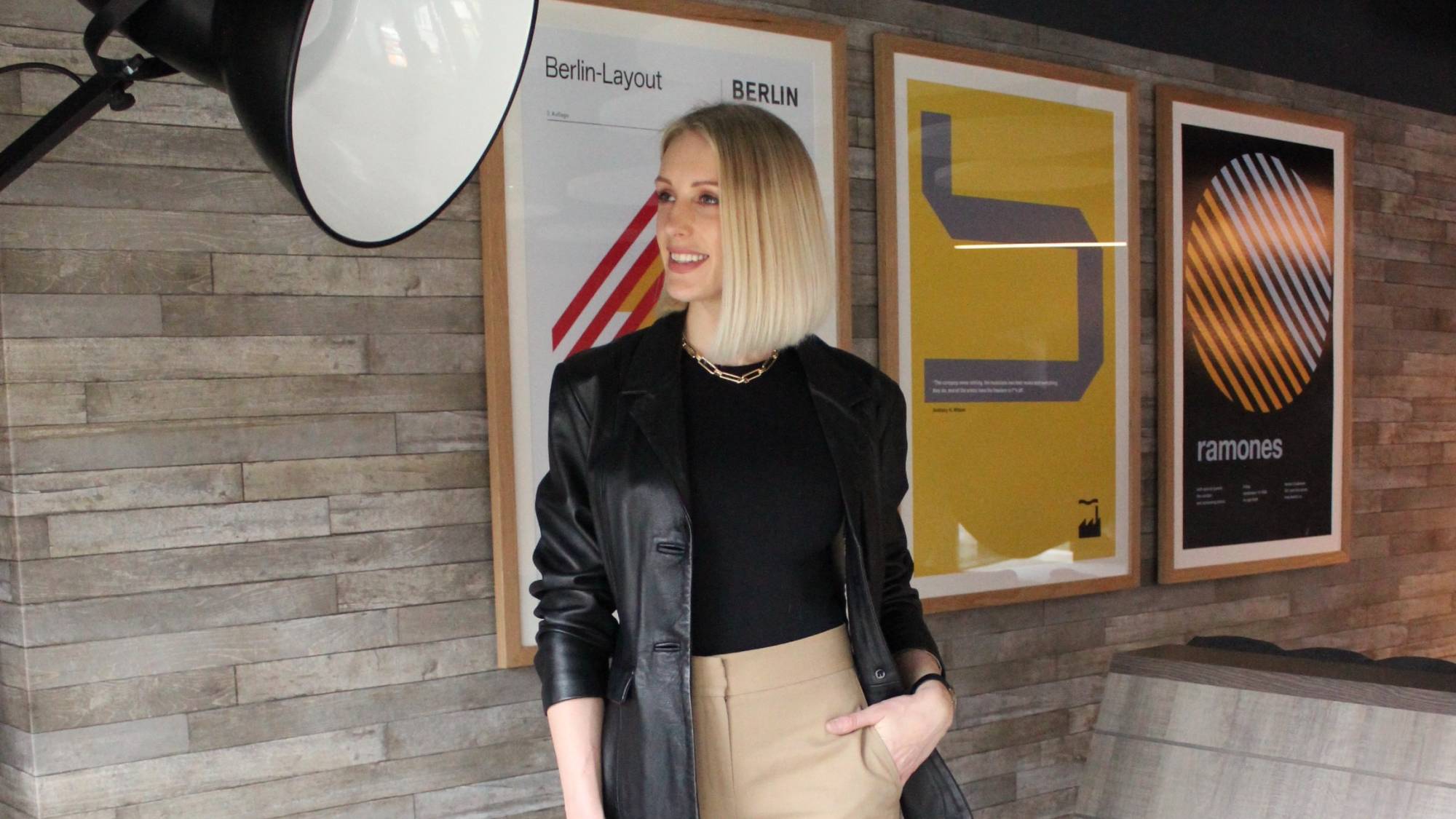 Vita Student does things differently. You don't just get a room. You get exclusive advice from famous names and thought-provoking brains. You get insight into career paths and how to kick-start your future. You get opportunities you don't get anywhere else. You get the chance to begin big.
Throughout the crazy past year, Vita Student has adapted during the pandemic to continue
providing amazing service with virtual events, upgraded housekeeping, Covid safety measures, and mental health support. Not to mention the team on site are available 24-hours a day to assist anyone who needs it.
What experience do you have with work-experience and graduate schemes?
I have had a few work experience placements in my time, starting off in the sixth form at college where I interned for a digital design agency to various placements and work experience at university. Personally, I believe that the more work experience you can get the better and that working from a young age gives you professional and rapport skills you can't build unless you are in a workplace environment. I also worked part-time from the age of 16 while studying in high-school through to a part-time job in retail the whole way through university.
When it comes to applying for graduate schemes the competition can be tough, so it is always great to be able to exercise initiative and workplace ethic via previous jobs and work experience you have gained up until graduation.  You will have more examples to give in an
interview for times you handled a difficult situation and more knowledge of where your strengths and weaknesses lie alongside where you have a passion for what you want to do!
How did you prepare?
For Graduate Schemes and Interviews, I think it is better to be over-prepared than underprepared. Find out as much as you can about the company you are interviewing for (as well as looking up the interviewee on LinkedIn) and try to pinpoint why you would be a great addition to the team and how you align with the company's brand values. What can you bring to the table, why would you love to work there? As well as showing knowledge of the brand/company it is also great to be able to showcase your passion and personality alongside a little bit of self-promotion to push your strengths and talents.
Did you plan your outfits accordingly depending on the brand? Why is this important?
I strongly believe that your interview outfit should reflect the position and company you
are interviewing for. For example, if you were interviewing for a graduate scheme at an edgy or editorial fashion brand, you wouldn't turn up in a super formal skirt suit. I would look at the brand's staple designs and latest collections and try to re-create a look inspired by them! For corporate careers, you can always ask the recruiter how the company dresses: are they relaxed or are they all in three-piece suits? But to be honest I think it is always better to be a little overdressed even if you are told they are a 'casual' office: you are trying to dress to impress after all! And always make sure you are well-groomed and a spray of your favourite perfume/cologne doesn't go amiss, it can sometimes be a conversation starter too!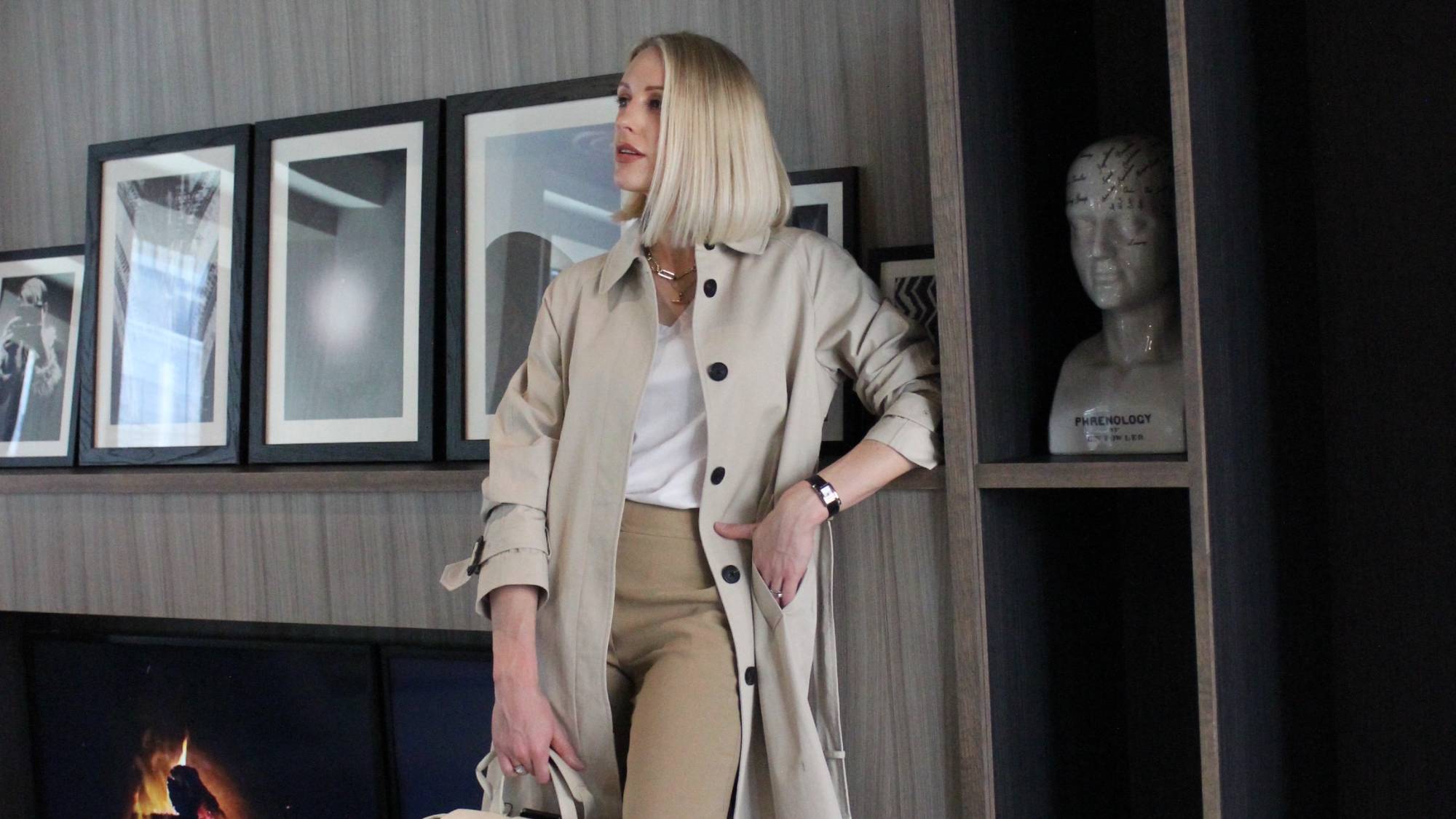 Any advice for students wanting to partake in grad schemes or work-experience?
My advice for those wanting to partake in Grad Schemes or Work Experience would be to go for it. Don't get in your head by worrying that you won't get the position because there are lots of applicants. You are unique and there is only one of you. Also, the more that you can interview the better you will get at it. I know it can be daunting, to begin with, but it will become second nature once you have had some practice. So get applying, be prepared and walk in the room with your head held high, a firm handshake and direct eye contact: you got this!
How can students style their outfits?
I have put together an IGTV video on my interview/workplace dressing tips on my Instagram
– @charlottebuttrick – My top tips for styling your interview and workplace outfits would be:
Dress appropriately (for the location, brand and position)
Add personality to your outfits with accessories and jewellery, this could be a new pair of shoes or a new handbag
Tonal dressing is always a great way to look effortless and polished. I try to always use the rule of thumb and not wear more than three colours at once.
Layering is a great way to add personality, dimension and interest to any outfit. And if you are anything like me, it'll keep you warm when you're in the office!
Invest in basics and wardrobe staples (they don't have to cost the world) but I would look for breathable and sustainable materials like cotton over polyester. A good shirt or a great dress can go a long way and can be styled in different ways with items already in your wardrobe. Especially when they're plain and not patterned.
Choose the right sizing and dress comfortably, as there is nothing worse than sitting in a tight waistband all day!
Vita Student offers exclusive access to graduate schemes and work experience opportunities at their events. Their Big Talks: Brand Edition Event saw keynote speaker, Huib, talk about working for one of the biggest brands (Red Bull) before launching a competitor and Jeremy, the brains behind Coke Zero. It's great that they host events like this for their students, did I mention it was free?!
Thanks for reading my guest blog. I hope you have found the above useful and I wish you all the best of luck for your future interviews and graduate scheme endeavours!