Vita Student speaks to one of the UK's top female graffiti artists on how to break into this unconventional career path.
Harriet Wood (also known as HazardOne) is recognised as one of the best female graffiti artists in the country.
She lives in Bristol – a city that many people say is the street art capital of the world. It's the birthplace of Banksy and home to a number of vibrant graffiti festivals and hotspots. You can even go on dedicated tours to learn about the extensive artwork on Bristol's walls.
While she spends a lot of her time in Bristol, Harriet's career sends her to all corners of the world. Most notably to New York, where she painted on the 79th floor of 3 World Trade Centre. To the Arizona-Mexico border, where she painted a mural for a local community project. To LA, Denmark, and numerous cities in the UK including Coventry, at our new Vita Student residences.
Harriet spent a couple of weeks at our building while it was still under construction, making sure that the artwork was ready to leave our first residents in awe.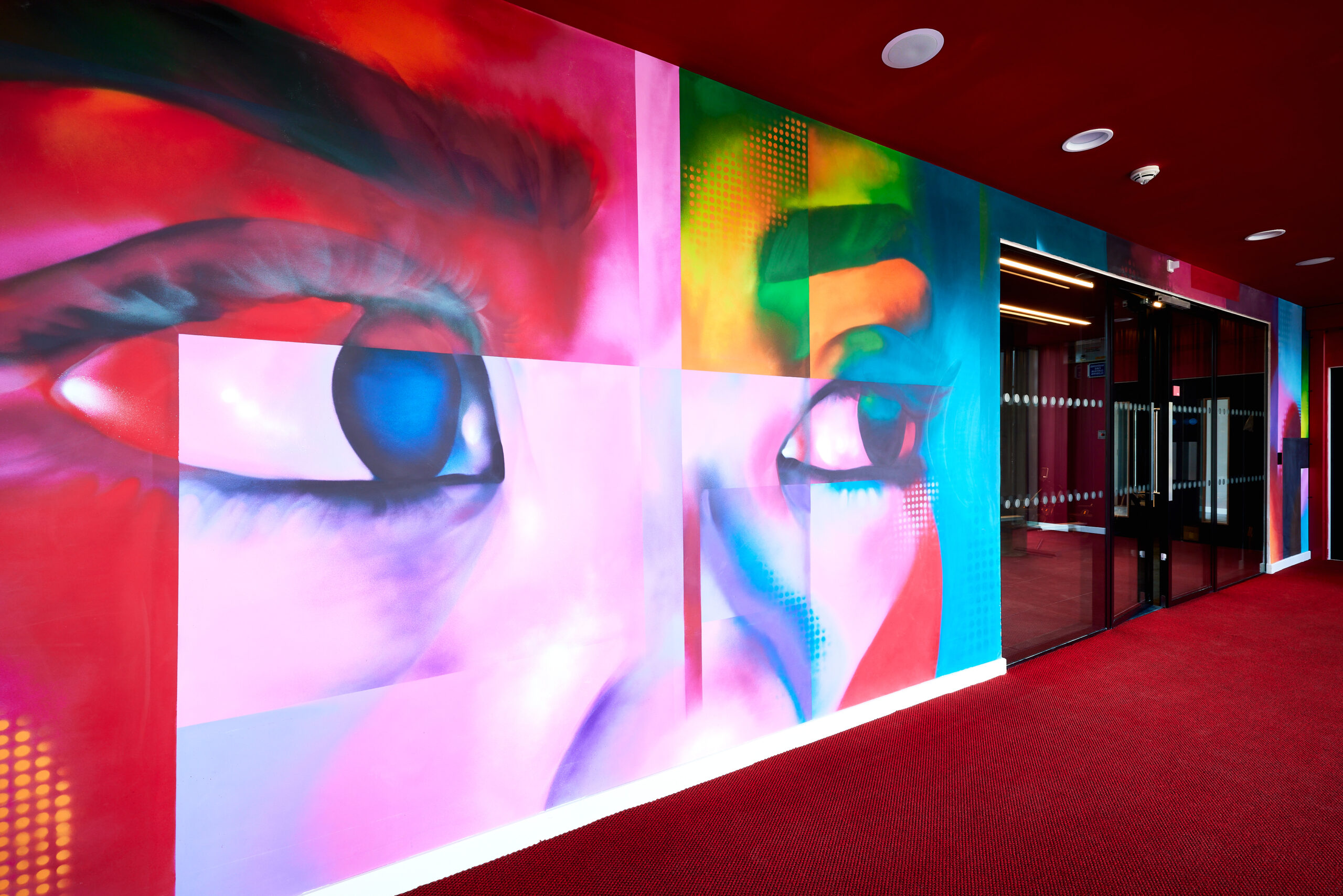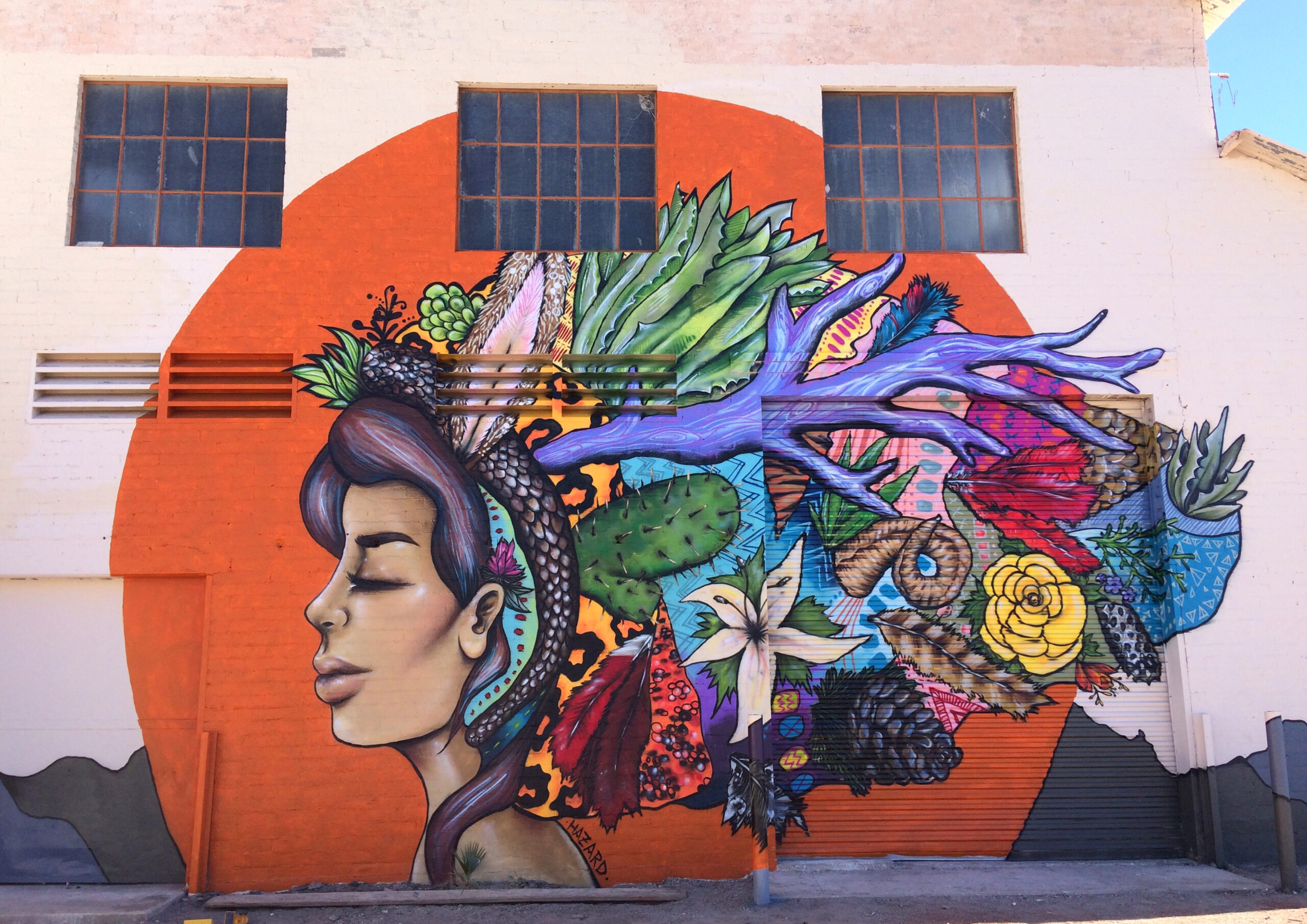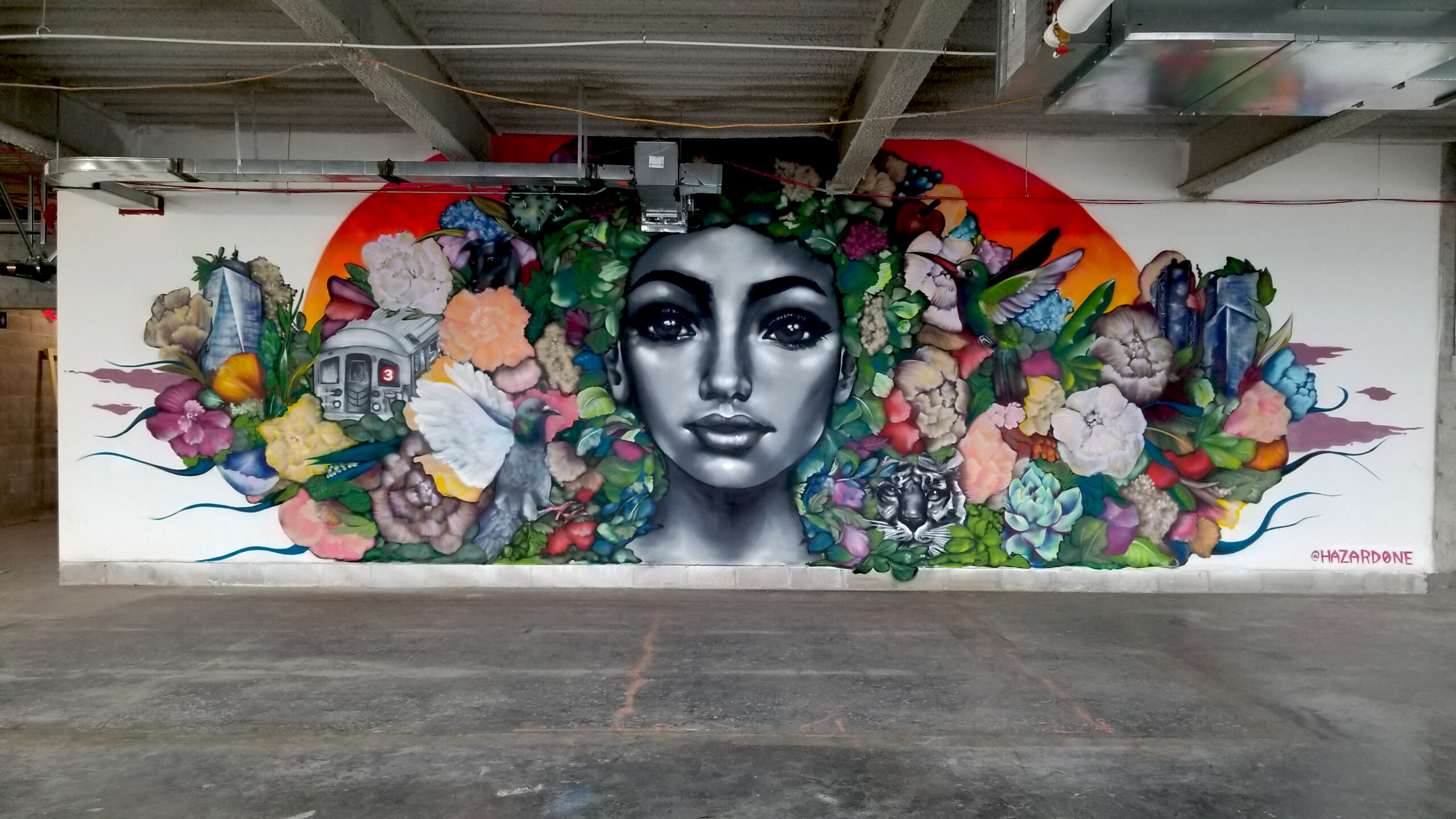 Her most recent artwork at Vita Student Cannon Park features an indoor mural and a colourful painting on our outdoor basketball court's floor. Harriet has painted walls, even a Boeing airplane in the past, but painting a floor was a first time for her. She looked excited to take on the challenge.
Two days into her week-long stint on the basketball court, we asked her some questions about how she forged her career in street art. Here's what she had to say:
VS: How long have you been a graffiti artist?
HW: I started spray painting when I was 13, and have been doing it for 18 years. It's the dream job, I get to paint murals all around the world.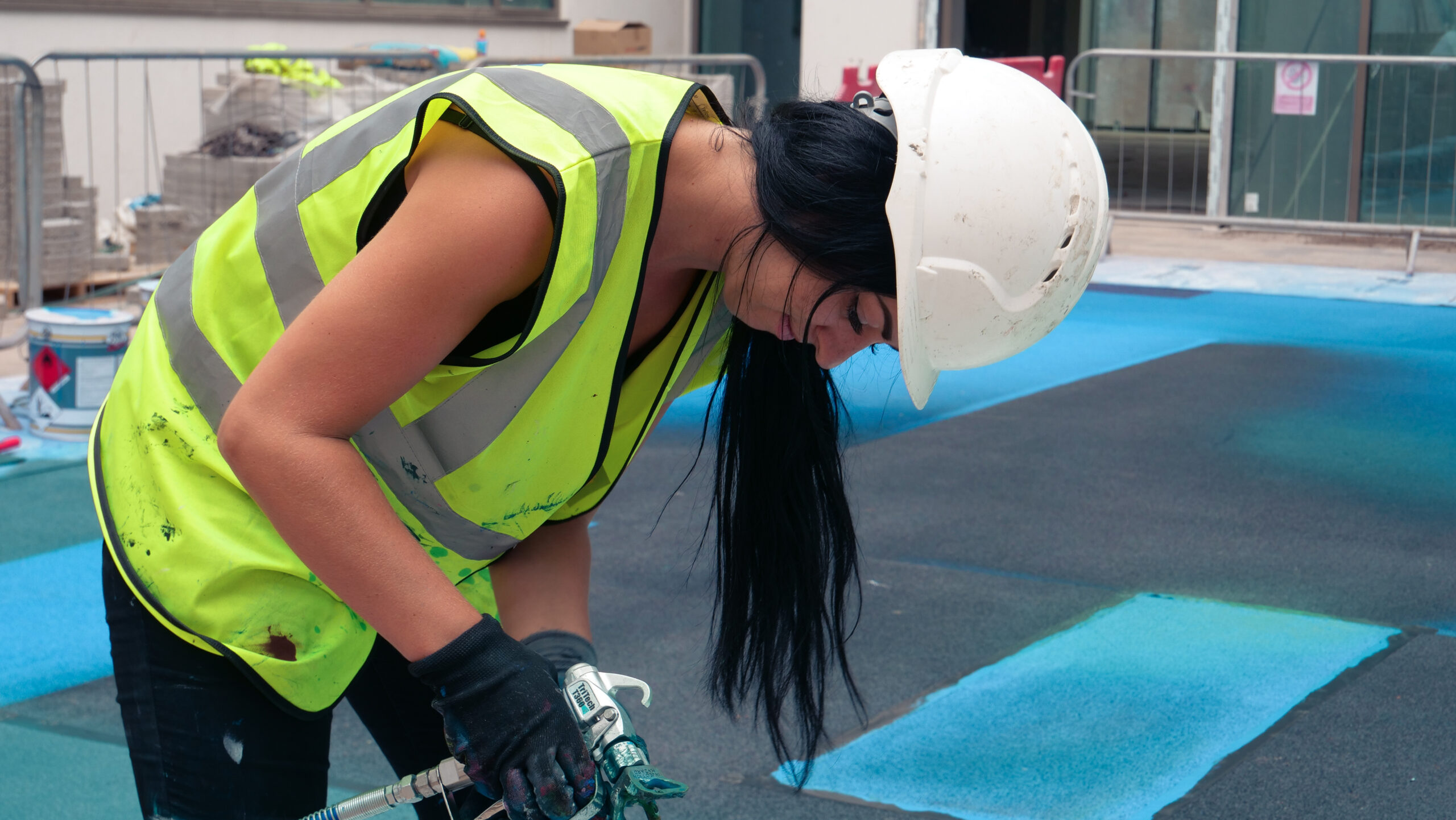 VS: How did you get into it?
HW: I've always been into artwork, and I've always been into drawing. My dad is an amazing illustrator, and I was always encouraged to be creative. Since I can remember, I was super attracted to large-scale artwork, so as soon as I got the opportunity to try it out, I gave it a go.
Spray cans are really hard to use so I had to keep doing it and practising, and here I am years later. Still practising and still enjoying it!
VS: How easy is it to get established?
I think becoming a professional artist and pursuing what you want to do, and making money from it, is always going to be a challenging thing.
But persistence is key and the more you do it, the more people see what you're doing. The more exposure your work has, the more likely you are to pick up other jobs. It's a long path to get from having the idea that you want to be an artist in your career, and then actually doing it and making money.
My advice for anyone starting out is to keep your connections open and keep being ambitious.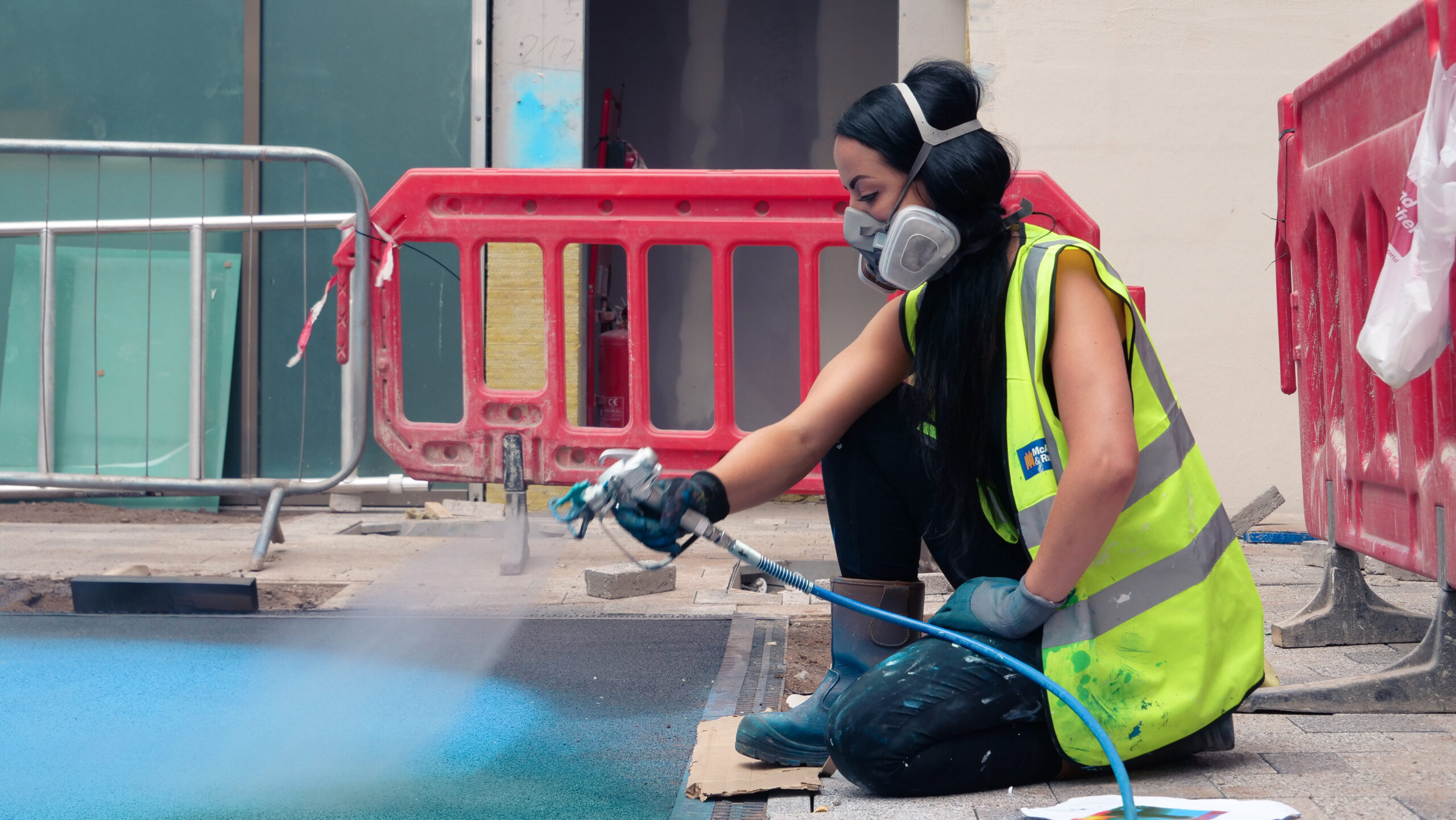 VS: How do people usually perceive your career path?
HW: I've had a few people not believe what I do as a job, and I totally get it. It's not a conventional job.
Some people question whether being a graffiti artist is a legitimate job, but in the same way that decorators are hired to transform a space, so do I. I just paint things that represent what the client wants.
VS: How many other female graffiti artists are out there?
There are definitely more now than I guess in previous times. Like most of the art within hip-hop subcultures, it's not very female-dominated. As a result, because you don't see yourself in those scenes, you don't necessarily think you can be a part of it.
I was lucky to have a good group of friends and family where I didn't have to think about the fact that I was a woman in this space, but I know that is not the experience for a lot of women.
It can be quite an intimidating thing to get into, especially if you're painting in public and understanding where you can and can't paint. I feel really lucky to get the introduction to graffiti that I did.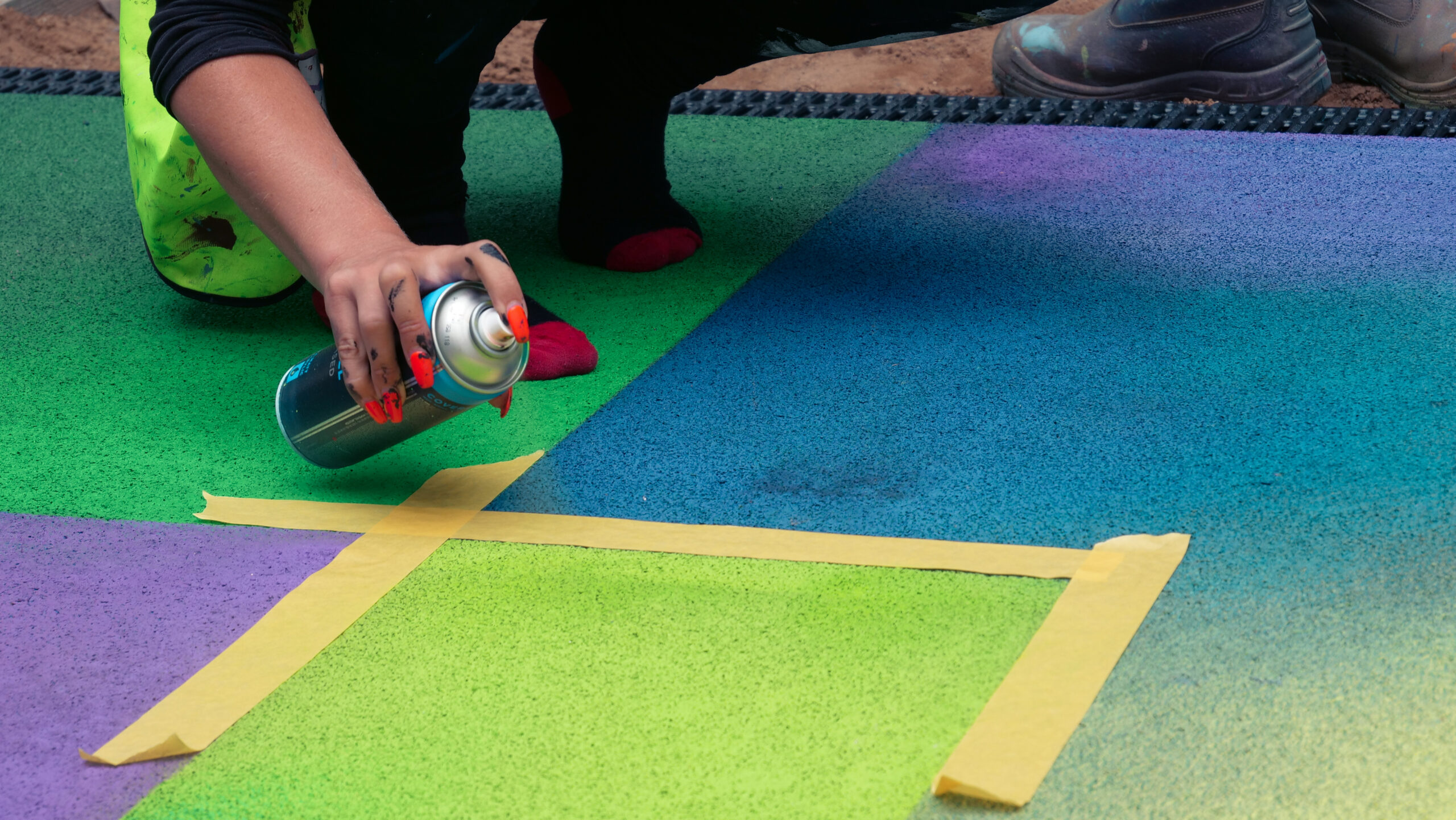 VS: What's the best thing about having such a creative job?
HW: My job is the best job in the world. I feel so fortunate to be able to do what I do as a living.
The best thing about doing what I do is I get to travel, meet new people, and do what I love doing. I love finding out about communities and representing them in my artwork, I love transforming spaces and injecting them with colour, making things brighter than they would otherwise be.