Located north of Edinburgh city centre, Leith is quickly becoming one of the most popular places to live for Edinburgh students.
Students in Scotland's biggest city all know that accommodation gets snapped up quickly. Our Fountainbridge building is always first to sell out, and that's why we are opening a brand-new building, Iona Street.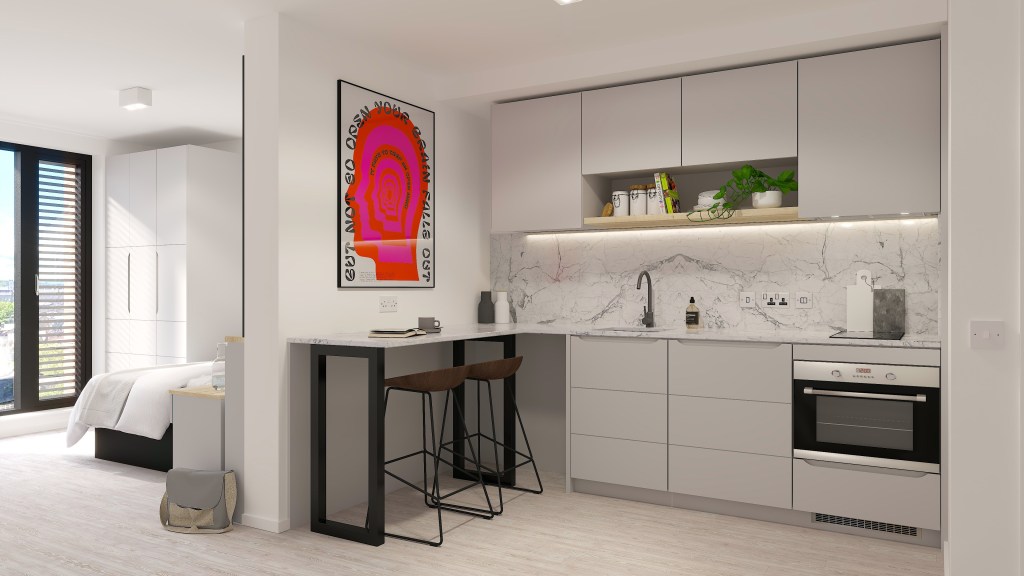 If Leith is new to you, you may be wondering what there is to do in the area as a student. In short, plenty – but we're going to break down some of the best student spots so you know exactly where to go once you move in.
what Leith is like as a student
Living in Leith has proved popular for students for a number of reasons. It has a friendly community, offers an affordable night out, and it's still quick and easy to get into university.
You can spend the day studying in a cosy café. Socialise with your new-found friends in a historic pub or cocktail bar. Switch off in a serene park. Whatever you need, Leith has it.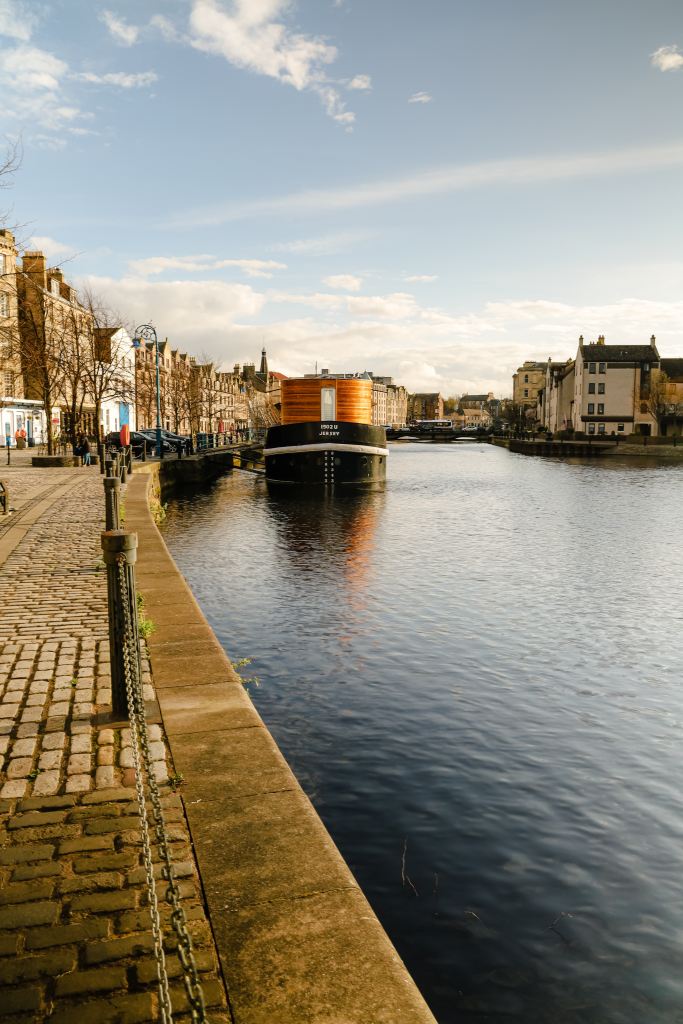 where to go in Leith
the shore
The Shore is Leith's most picturesque location. Here you can walk along the waterfront and tick off most of the best bars and restaurants to visit in Leith. Start the day with brunch at Toast, and work your way along The Shore to Roseleaf, an adorable pub that serves great food and amazing teacup cocktails. If you're feeling fancy, perhaps you are taking your parents or a date for dinner, try The Kitchin, a renowned Michelin-star restaurant known for serving imaginative twists on traditional Scottish food.
leith walk
Located just around the corner from our new Iona Street building, Leith Walk is one of Edinburgh's longest streets and has everything you'd need as a student. Supermarkets, vintage shops, and bars are all in abundance here. The Mousetrap is a particularly fun place to go with your new friends. This games-themed bar has loads of vintage game machines, live music, and craft beers for a good casual night. Or there's Smoke & Mirrors, a cosy cocktail bar with a tarot-themed menu.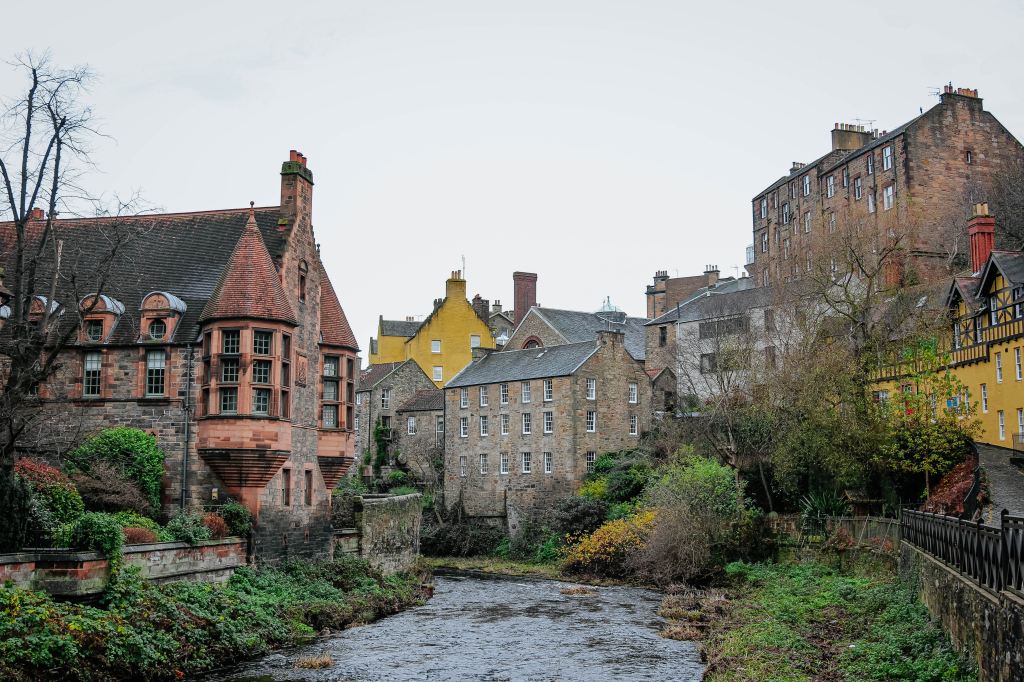 ocean terminal
This is the place to do if you need to go shopping. Here you can hit all your high street favourites, and then go to the cinema later for a full day out. Additionally, the rooftop terrace at Ocean Terminal offers panoramic views of Edinburgh and the waterfront.
THE LEITH LIBRARY
If you're looking for a beautiful space to study or want to borrow a book, The Leith Library is a good option. This historic building has a massive collection of books, from university textbooks to immersive fiction.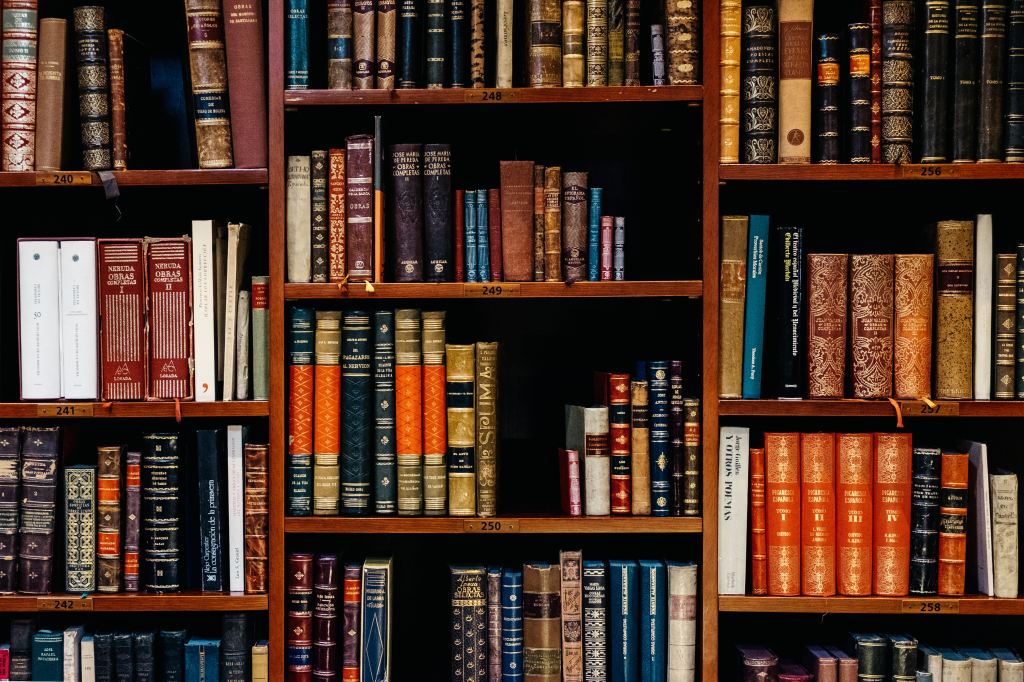 THE PITT
The Pitt is an award-winning street food market in Leith, which is open every weekend. Come here with a group of friends and everybody will be able to get exactly what they want. Home to over 20 independent vendors, with live music and DJ sets, this industrial market is proving one of the coolest places to hang out as a student in Leith. The best things about it? It's totally free to enter.
LEITH LINKS
Nestled in the bustle of Leith, Leith Links provides a moment of tranquillity. This gorgeous green space is perfect for reading and soaking up Edinburgh's (rare) sunshine. If you're ever feeling a bit overwhelmed with your studies, this is the place to forget about it all and clear your head.