Vita Student Birmingham, in the heart of the city
Vita have sussed out the hot spots, tried and tested the food and drink and have the recommendations ready for you. Come and explore your new home with our city guide videos, curated exclusively for you to make you feel like a local in no time.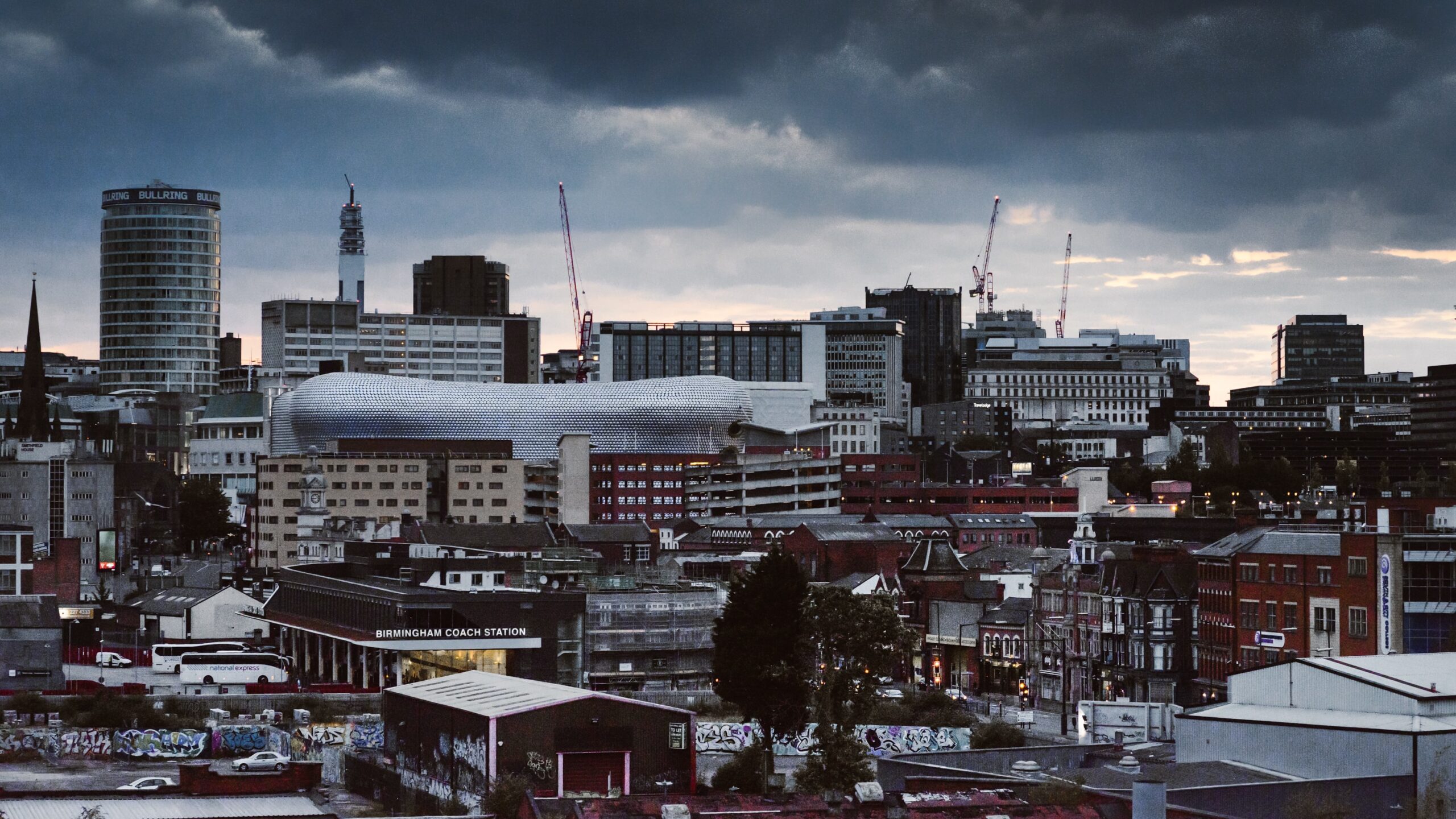 Shopping.
From high street favourites and stunning arcades to independent stores and historic markets in Digbeth, everyone is covered when it comes to shopping in Birmingham! If you want a little luxury in your life, we'd suggest a visit to the Mailbox for stores like Harvey Nichols. Or you could head to the iconic Bullring to not only see the symbol of
Birmingham but to also enjoy those high street finds. Want to add a little bling to your wardrobe? The Jewellery Quarter is responsible for creating 40% of the UK's jewellery so you're bound to find some sparkle that suits you.
Dining.
This may surprise you, but Birmingham has four Michelin star restaurants. That's more than any other UK city outside of London so if food is your thing, you're in the right place. Simpsons is less than a 10-minute drive from Vita Student and was one of the city's first Michelin star restaurants, very handy for when your parents come to town. Not feeling fine dining this time? Well, there's plenty of other choices nearby. The Edgebaston cocktail lounge and The High Field Gastro Pub are less than 10 minutes in a taxi from Vita Student. Want to venture into the city and see what's on offer? Well we'd recommend hitting up Tattu, a modern twist on Chinese cuisine and as
Birmingham is the newest city to get one, it's not going to disappoint. Gaijin Sushi is known for their, well, sushi or if you're feeling street food then Lucky Duck is the ideal place situated in the heart of the Jewellery Quarter, perfect for those shopping lunches. Wanna eat a burger at the same place as hip-hop superstar, Drake? Then head to Original Patty Men and slide on a seat like the megastar himself.
Bars.
Birmingham is the youngest city in Europe, with more than 40% of its population under the age of 25, so it's no wonder there is an abundance of bars around the joint. If you don't fancy eating at Tattu, we'd definitely recommend going in for a drink. The interiors are incredible and your Instagram feed will be popping after a few selfies under the tree! Want something that incorporates drinking and activities? Flight Club is the place for you, darts and drinking go hand in hand after all. Island Bar is the place
to head for exotic cocktails and mocktails and will make you think you're on an exotic island somewhere instead of Birmingham city centre. For something a little different, fall down the rabbit hole with Jekyll and Hyde's Alice In Wonderland-themed experience. With a themed beer garden, Victorian gin parlous and a drink for every mood, it won't let you down.
Museums and Art.
It's not a complete city visit without soaking up a little culture. Birmingham Museum and Art Gallery is home to the largest collection of Pre-Raphaelite art in the entire world. As if that wasn't enough, the same museum also houses Europe's greatest collection of metalwork and we ain't talking iron. We mean the largest Anglo-Saxon gold and silver metalwork ever found, not to mention the largest bronze sculpture of its kind.