Barcelona. A city of sunshine, culture, fashion, music, and amazing food.
If you're lucky enough to be studying in the city this academic year and will be living in our Vita Student Pedralbes or Poblenou, this article is a must-read.
Before your first day at Vita Student, there are a few things you need to do. Keep reading to get all the information you need to move in and to get a sneak peek of all the exciting things to expect during your 23/24 stay.
For Vita Students moving into a UK building this year, you'll find what you're looking for here.
Four simple steps to move into Vita Student.

It's the summer before you leave for university, and you're sure as hell going to want to enjoy it.
That's why we have broken down the process of moving to Vita Student into four simple steps. You will need to complete all of these to ensure you're set for 23/24.
Firstly, you will need to complete your payment via your Vita Student account, using our secure payment portal TransferMate. If you are on a monthly payment plan, the process of making your payment is different. Our team will contact you directly with all the details to help you complete your payment.
Once you have paid, you can then check-in online. It's really easy to do. Just log into your account at vitastudent.com, and follow the steps to check-in.
Let us know what time you plan to arrive by booking a move-in appointment
Complete your online check-in form
Next, it's time for your final preparations.
Now we have everything we need, it's up to you to make your final preparations.
Wondering what you need to pack?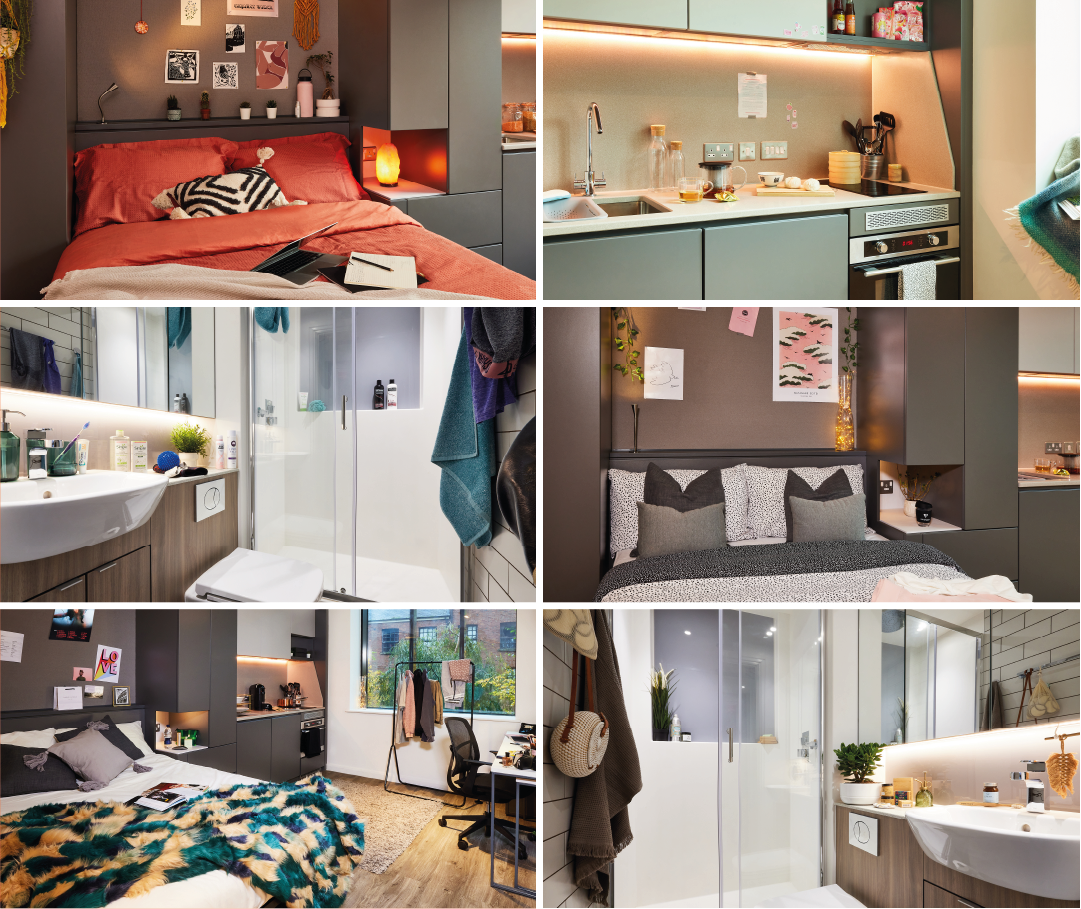 When you move into Vita Student in Barcelona, bedding and bathroom towels are included. You'll get two towels (bath and hand towel), bed sheets, a duvet, duvet covers, two pillows and pillowcases. Better yet, it will all be waiting in your room when you arrive.
Kitchen utensils like saucepans, plates and cutlery aren't included in your room. If you want to bring your own, there is plenty of storage space available. If you need to travel light, you can order any items online before you arrive, and collect them from our secure parcel room when you get here.
Eat up.
Get a taste of what Vita Student is really about, with delicious meals prepared and delivered to your room, ready to reheat.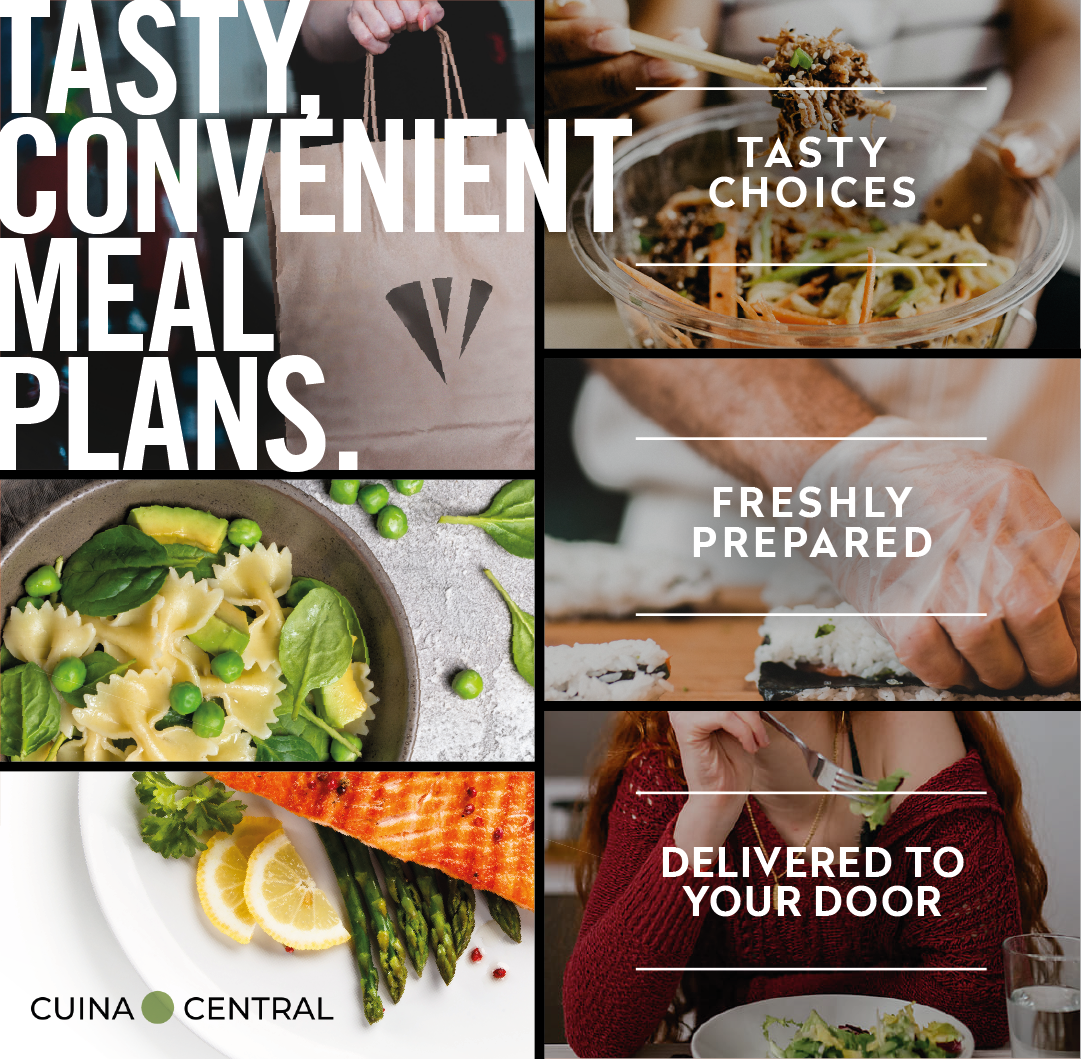 With the option to choose from a half-board or full-board service, you can give yourself more time to study and enjoy your university experience.
Our food is locally-sourced and is cooked off-site by Cuina Central, a professional Catalonian company. All food can be refrigerated or even frozen, so you can keep your meals until you want them.
You can find out more here.
Can I bring my car?
Both Vita Student Pedralbes and Poblenou are in fantastic locations, close to university with great public transport links. However, we do have a limited number of motorcycle and accessible parking spaces available.
Contact our team on Live Chat via your online account at vitastudent.com if you want to secure a space.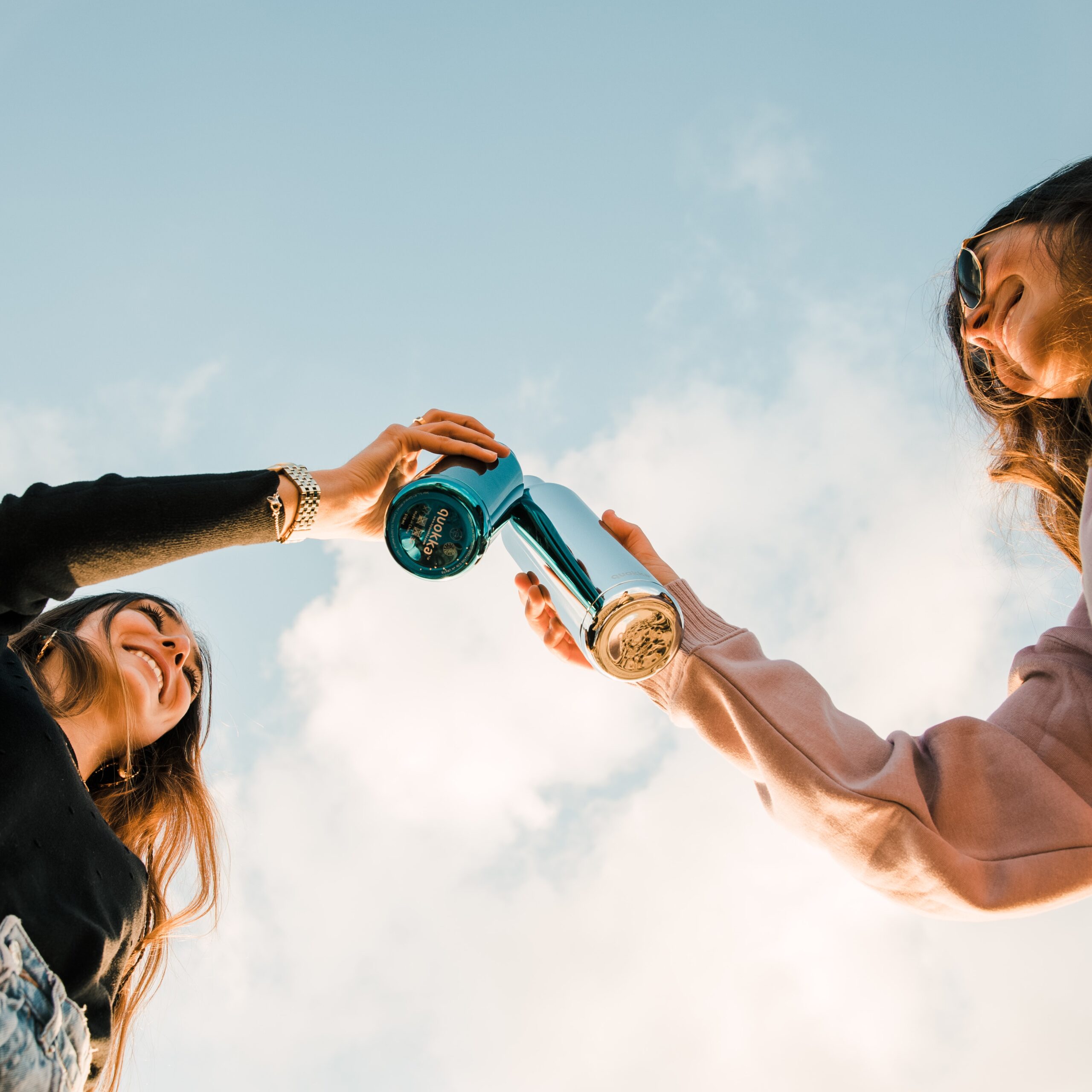 Join The Pipe
At Vita Student Pedralbes, we're a part of the Join The Pipe sustainability initiative.
Like the founders of the initiative, we want to see less plastic waste in our oceans. So, outside of our building, you'll find a tap where both residents and the public can fill up their water bottles.
The water from the tap is purified, and better yet, free to use for everybody. Only together can we cut out single-use plastic and save our seas, so join the pipe with us.
Coming up this September
You're all ready to move in. So now all that's left is to get excited.
Expect unforgettable experiences. Exclusive discounts with the best brands. Daily events like craft workshops and fitness classes. Language lessons and live DJs. Career-boosting sessions with guest speakers and networking events with industry leaders. Showstopping headline parties throughout the year.
In just a matter of weeks, this will be your life.
Can't wait? Here's a sneak peek of what's coming up.
follow. tag. share. win.
Our Vita Student community starts with you, so be part of it. Join our community on TikTok, Instagram and Twitter, and be in the loop about all our exclusive events and competitions.
Want to be in with the chance of winning a luxury prize on move-in day?
1. Follow us @vitastudent on Instagram & TikTok.
2. Post photos and videos of your journey to Vita Student and tag @vitastudent.
3. We'll DM you if you've won a luxury prize.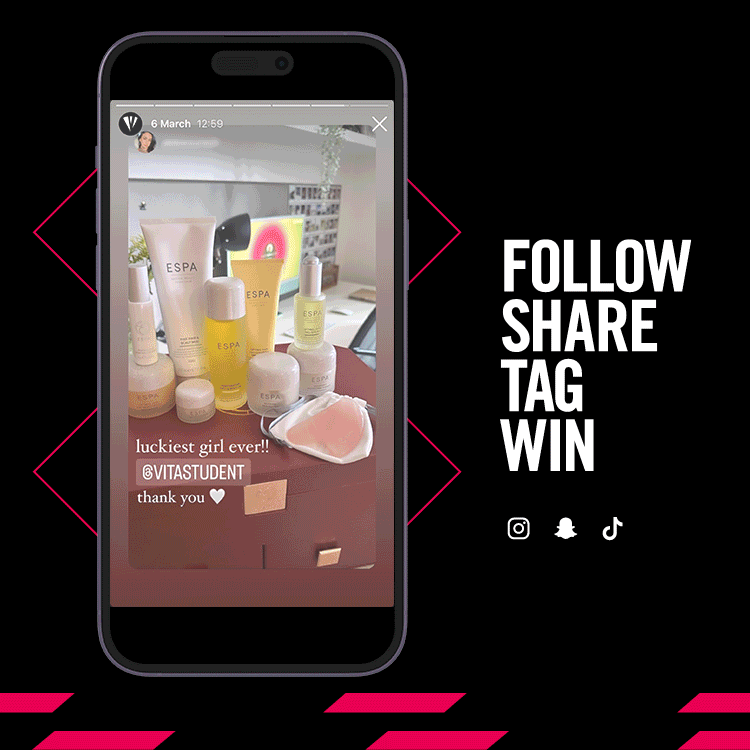 We are also looking for regular content creators to share their life at Vita Student Barcelona. So, if you love to create original TikTok and Instagram content, why not get involved? Contact our team dropping us a DM on social media, @vitastudent.
your first day
The big day is here. You're all packed and just moments from moving in.
We know many of you will be travelling far and wide to stay with us, so we're here to make your move in simple and stress-free.
When you arrive, just come to reception and show our team your check-in confirmation email, you'll receive this once you've checked in online. Then we will help you carry your bags up to your room and let you settle in.
We will be hosting building inductions in the first week to help you find your feet, and of course, some unmissable intro events to get you acquainted with your neighbours and residence team.