We're proud to be recognised for our hard work in keeping our buildings COVID-secure and our students safe.
What a year.
Like everybody else, we walked into 2020 with no idea what the next 18 months would bring, or how it would change our lives. But when the news first broke about Coronavirus, we knew that we had to act quickly and responsibly.
Throughout this pandemic, our amazing residence teams worked hard to make sure that we adapted to every challenge thrown at us.
As a result, only 2% of our residents across the UK tested positive for COVID-19 and we have had zero outbreaks in our buildings.
Last month we were awarded the AA's COVID-confident accreditation, a certificate recognising our promise to keeping our students safe.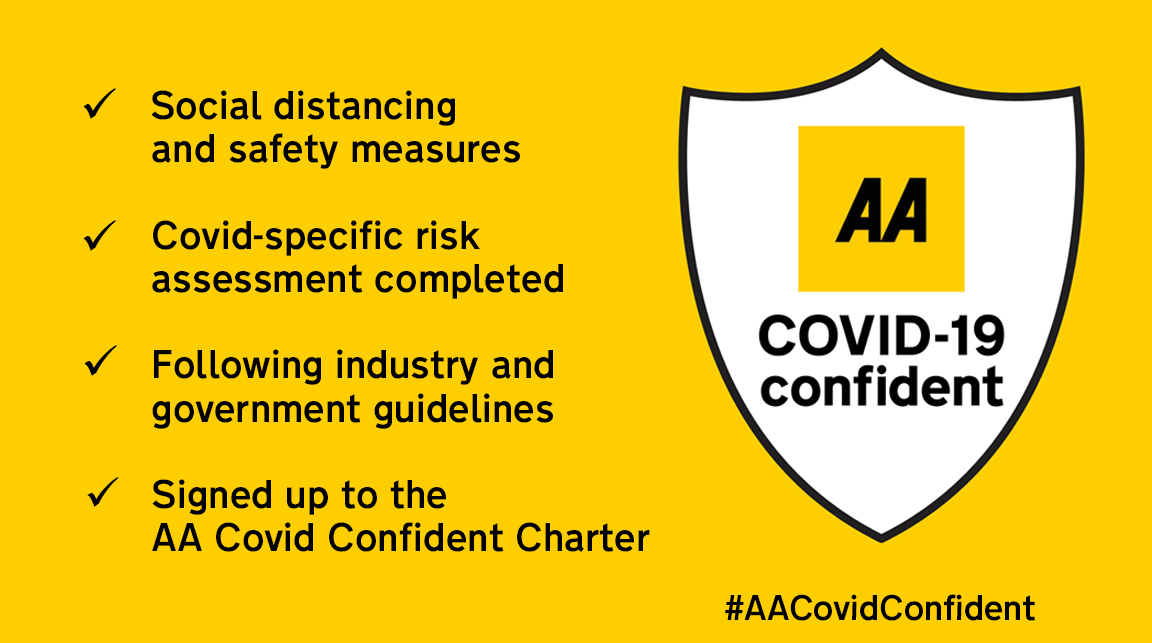 In order to achieve this certificate, we passed the AA's stringent criteria, which includes:
Providing thorough risk assessments that show we are minimising the possibility of transmission within the buildings
Give clear evidence that tough safety procedures are in place
Training our staff to the highest level of COVID awareness and safety
Committing to update our procedures in line with the UK government and trade guidelines
Signing up to the AA's Covid Confident Charter
When you become a part of the Vita Student community this year, you can rely on the fact that you're in safe hands with our dedicated team members.
Here's what you can expect when you move in:
Vita Student face masks on arrival
Squeaky clean bedrooms and communal spaces
Our staff to be socially distanced and wearing PPE
If you are self-isolating, a laundry service where you can give us your clothes in a sealable, washable bag and we do the rest
Food delivered to your door on request
Parcel delivery to each resident on a daily basis
Friendly staff available 24/7, who are COVID trained and confident in keeping you safe
Moving to university should be exciting and you shouldn't have to worry about your safety. So let us do the work.