Vita Student Sima takes over the blog with her top picks for keeping entertained and fulfilled during quarantine…
Vita Student Manchester First Street resident Sima has been a lifestyle blogger for 3 years. Today, she has created a special guest blog for Vita Students…
"Hi everyone!
It's April already and more importantly, my first year of university is almost finished. I
still cannot believe how things turned out so different than I thought, but this shows us that we cannot plan everything. I'll definitely write a blog about my thoughts on the first year of university and my experiences since there are always pros and cons to talk about.
Anyways, as you might already know, I'm on an Easter break now so I'm trying my best to stay productive while taking care of myself. During this break, I'll put extra effort on my blog to game up my blogging and photography skills. Today's blog post will be about my favourite books, TV-series, music and podcasts I love at the moment. Since we are all staying indoors, it's a good time for us to discover new interests.
Books
The first book I want to talk about is Milk & Honey by Rupi Kaur. It's a collection of poetry and it's been published in 2015. I've heard this book a lot, as it was everywhere on Tumblr and Instagram. I've finally had the chance to order it and let me tell you… I finished the book on the night I got it. It's amazing! It touched my soul so much. It explores the topics femininity, love, loss and more. If you are a lover of poetry, I'd definitely recommend this book.
The second book is also by Rupi Kaur, The Sun and Her Flowers . It's the second collection of her poetry, published in 2017. I'm obsessed with the illustrations on her books, they are beautiful. Kaur touches on the subject of heartbreak, loss, immigration, love and more. I found her writing style really enchanting and I cannot recommend enough.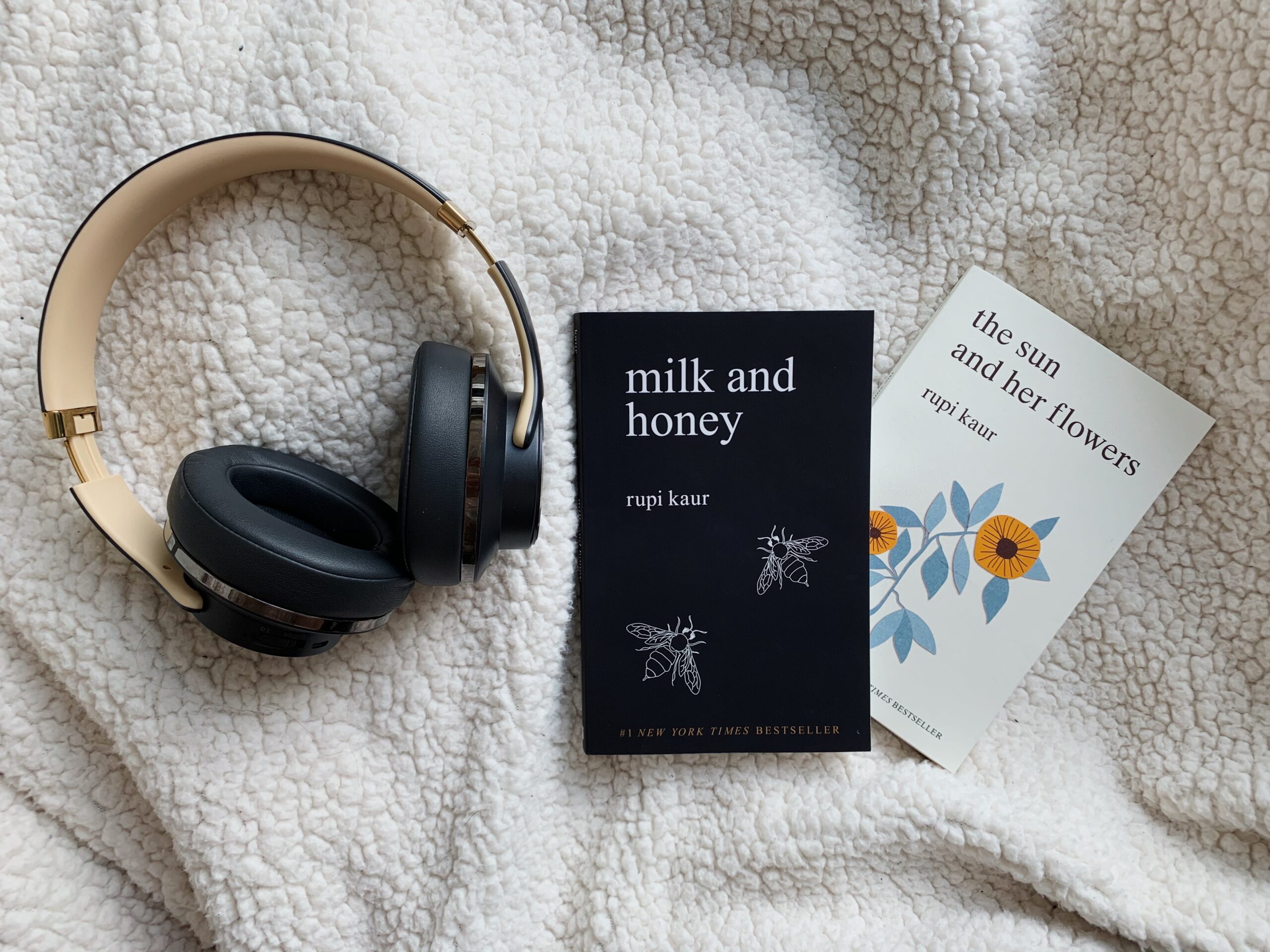 If you want to see the books in my library, we should be friends on Goodreads! You can reach my profile here. My reading goal for this year is 40 books, let's see if I can complete it. Also, I'm always open for book recommendations, hence I have 45 books on my 'want-to-read' list (lol). Let me know if you have any!
TV Series & Movies
If you know me, you know that I'm obsessed with TV-shows. Thanks to my mom, I've started watching The Crown, and I'm honestly obsessed with it! It's all about the life of Queen Elizabeth II, and I think it's really good if you want to learn more about the royal family and the UK from the 1940s onwards. You can watch it on Netflix.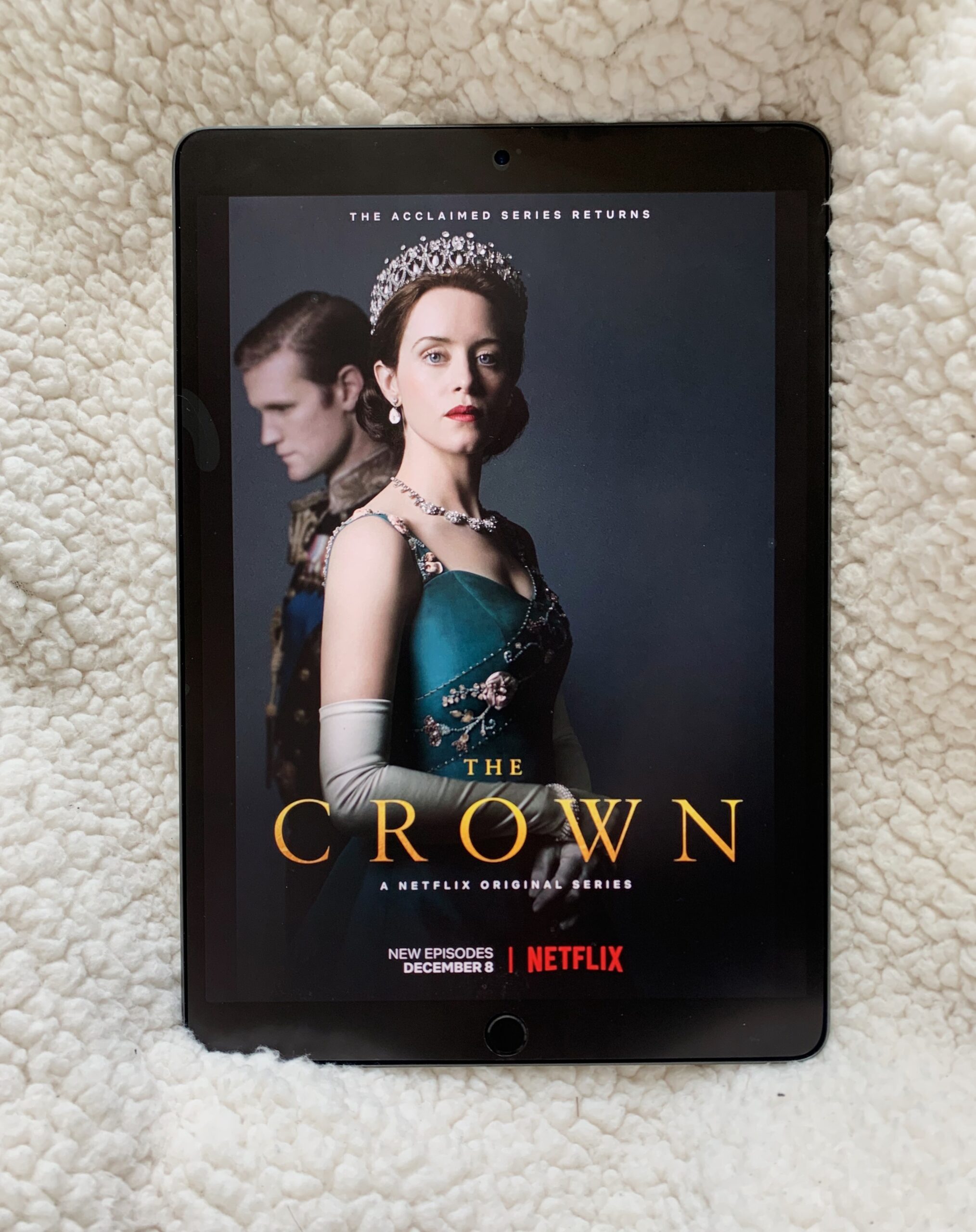 A couple of days ago, I shared multiple stories on my Instagram because I was way too excited about the launch of Disney+ UK. I got my subscription and immediately started watching my favourite Disney originals. The variety of shows and movies is just insane. 100% recommended!
I'm currently rewatching Hannah Montana, Recess and my all-time favourite, The Simpsons. The subscription costs £5.99/month, and honestly, it's worth every penny.
Last but not least, I want to mention one of my favourite movies When Harry Met Sally. It's definitely one of the classics, a 1989 romantic comedy. This movie raises the question "Can men and women ever just be friends?" and honestly, I loved every single scene. It's the best time for a movie marathon, so I'd definitely recommend this rom-com!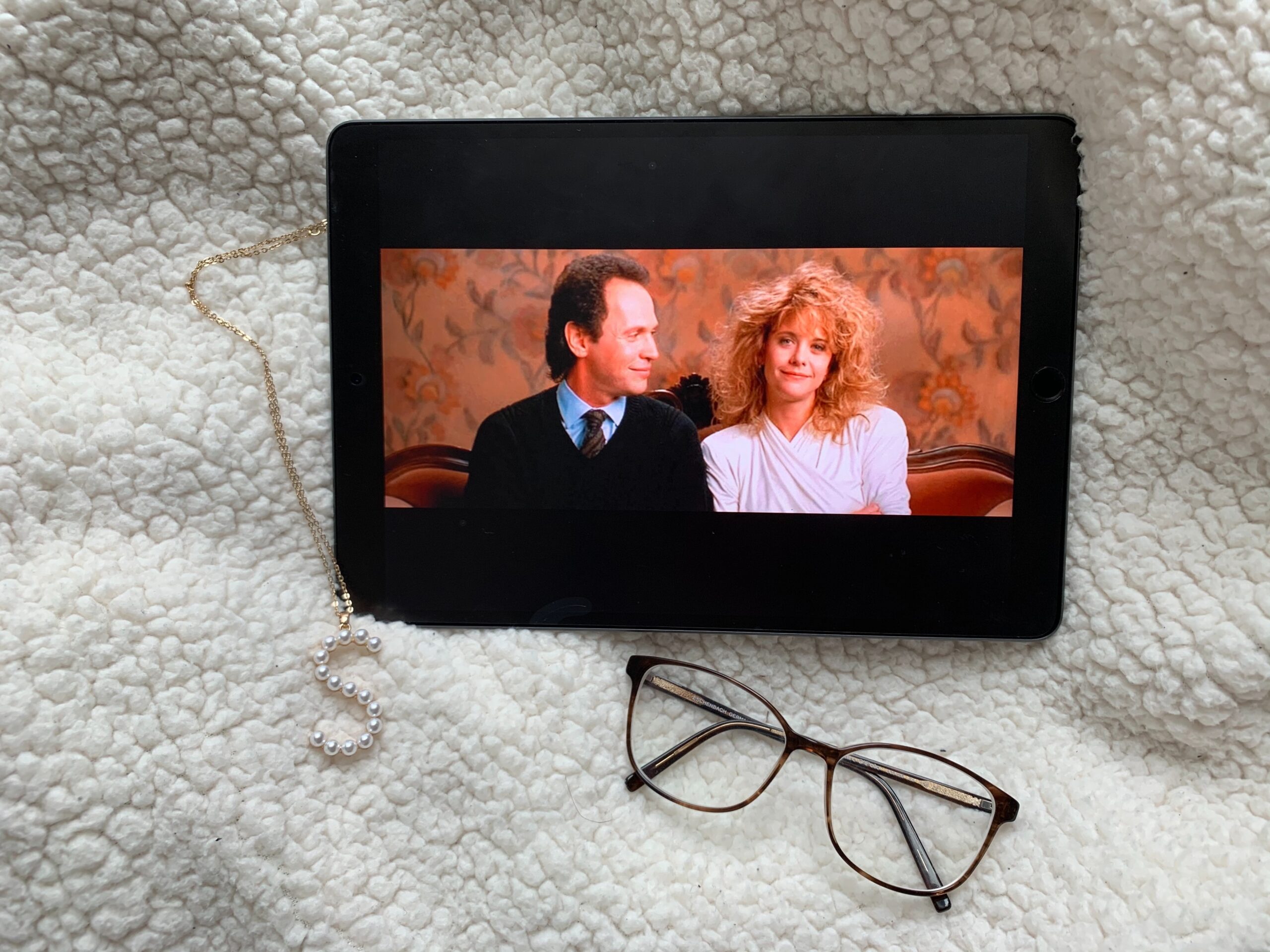 Podcasts
I LOVE podcasts because I learn something new every day which boosts my energy and happiness levels. Yes, you read it right, knowledge makes me happy, interesting eh? I live alone, so I have to do my own cleaning, cooking etc., therefore when I do household chores, I put on my favourite podcast show, and listen to the conversation while I do the chores… *multi-tasking* 🙂
Firstly, Deliciously Ella , by Ella and Matthew Mills who are the CEO of Deliciously Ella. They have their own food range (energy balls, granola, frozen healthy food and more!). They talk about mental health, happiness, sustainability and everything wellness related. I adore the fact that they include scientific research into their episodes which makes the conversation more fulfilling. Definitely recommended!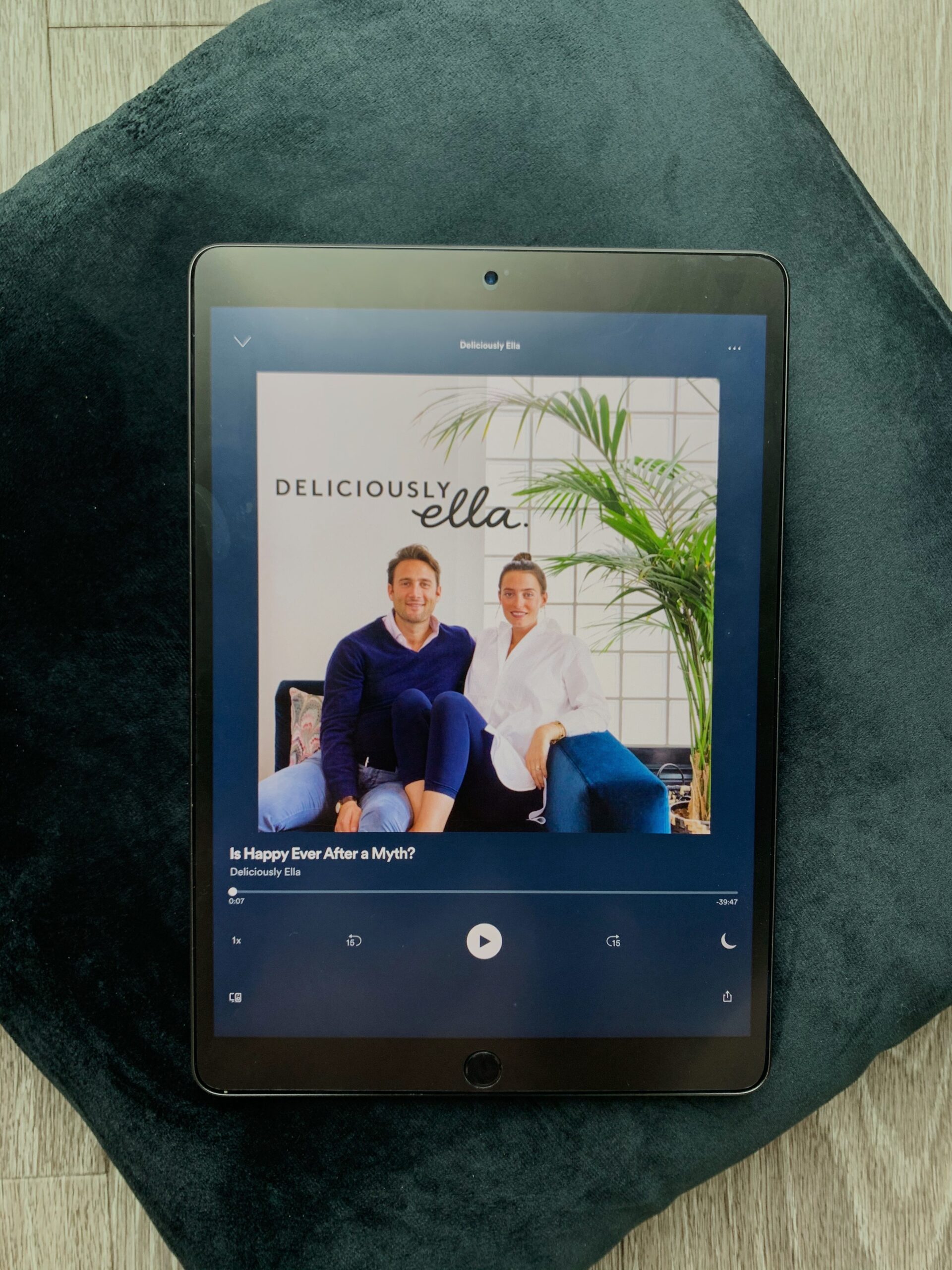 One of my new favourite podcast shows is The Minimalists Podcast by Joshua Fields Millburn and Ryan Nicodemus. They are the authors of best-seller books and have their own documentary. You should check out their website from here. Their podcast show influences millions of people to become aware that we can live a meaningful life with less. They discuss very interesting topics including busyness, minimalist fashion, decluttering, happiness and more! One of the best parts of their show is the fact that it's 100% advertisement-free.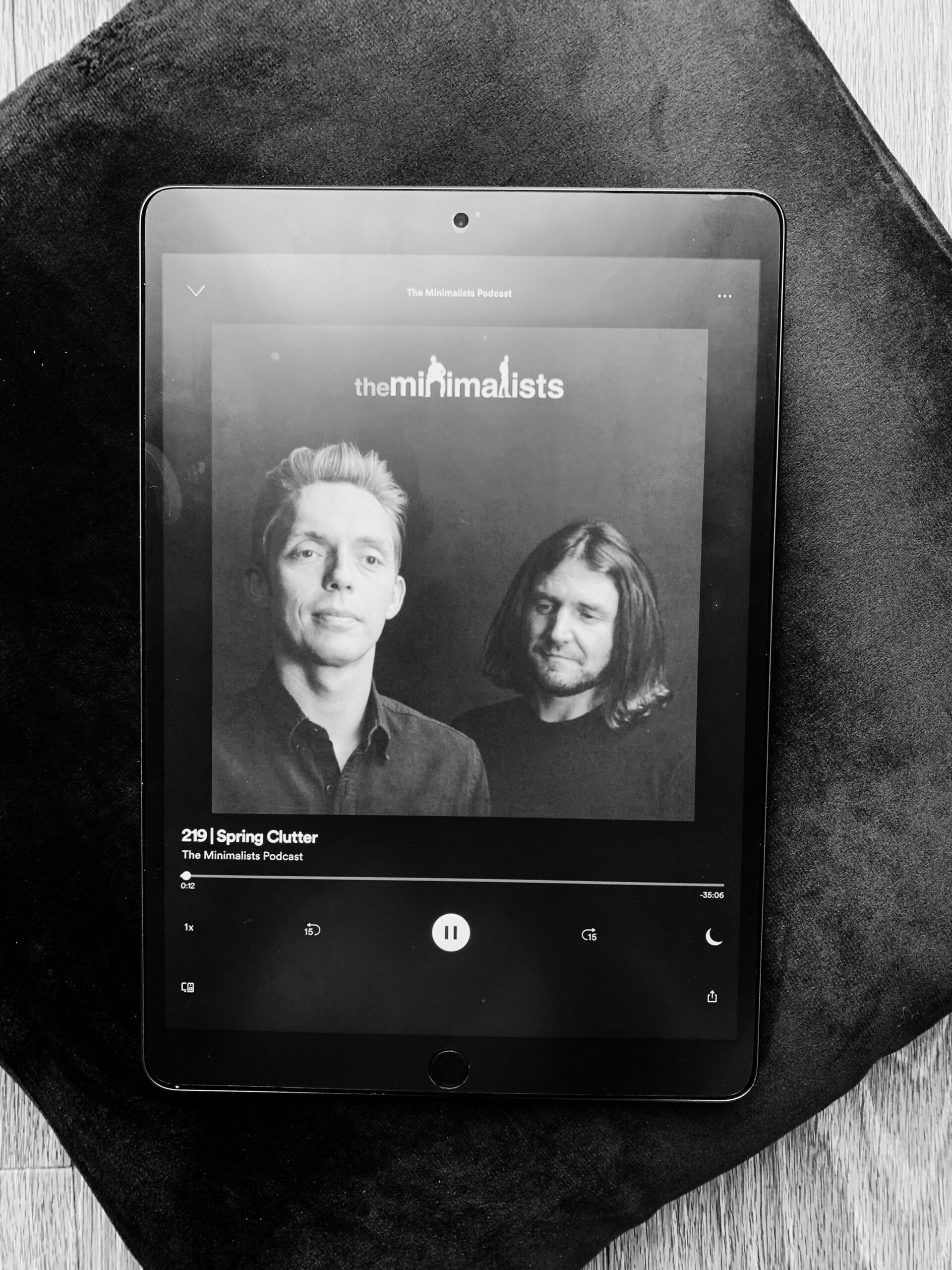 That's all for today's blog post. I hope you enjoyed it and if you have any book or podcast recommendations, message me!
Also, thanks to Beth for this blog post inspiration as I really enjoy her 'What to Read, Watch & Listen to" series on her blog. I love when bloggers inspire and support each other. So happy to be a part of this community!
I wish you all a productive and relaxing week. Stay safe!
Stay tuned for more guest blogs, check out Sima's Blog or follow her on Instagram @sima.aykin for more!