Birmingham is a vibrant city with plenty of fun to offer. Whether you're a student in Birmingham or visiting a friend who lives in the city, we've rounded up five fun experiences that will add excitement to your winter days. – As, after all, uni life doesn't always need to be a continuous loop of study, eat, sleep, repeat!
From world-class Christmas markets to fun-filled activities such as ice skating and indoor skydiving, Birmingham is perfect for students who are eager to break free from the library and embrace the chilly magic of the Winter season!
Without further ado, let's dive into the heart of Birmingham and discover what's happening in the city this winter.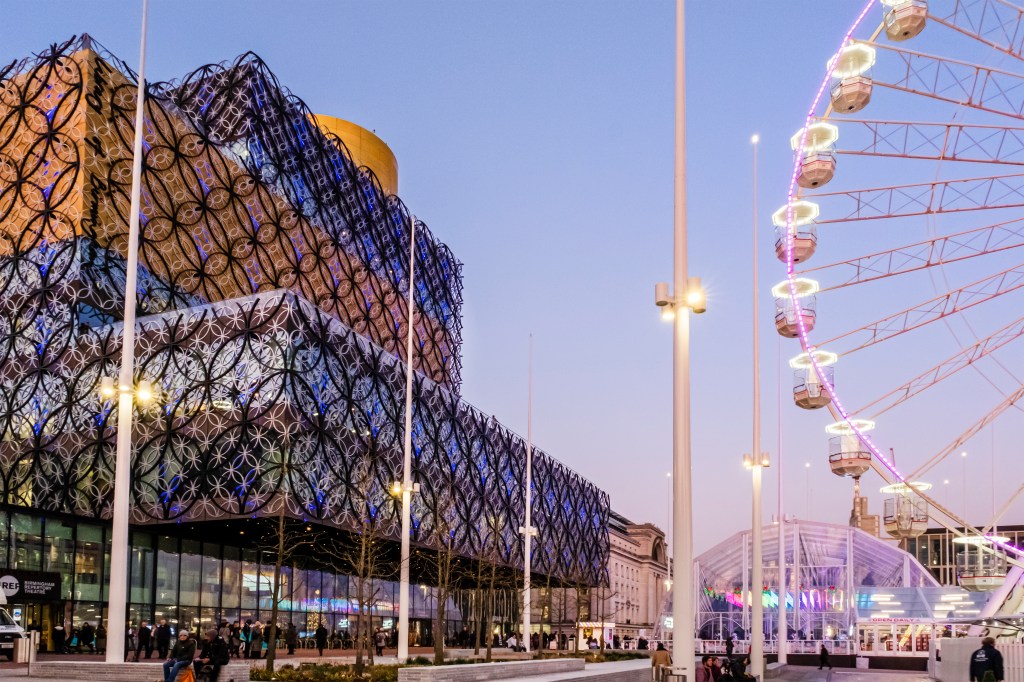 1. Soak up the festive spirit at Birmingham's famous Frankfurt Christmas Market
Every year, locals and people from all over the UK come to Birmingham to enjoy the annual Christmas market, which returns to Victoria Square and New Street from Thursday, 2nd November, to Sunday, 24th December 2023.
It's not just any Christmas market though; it's the biggest German Christmas market outside of Germany or Austria!
Discover treats and treasures such as traditional Bavarian goodies, gifts, and seriously tempting food and drinks. Pretzels, schnitzels, bratwursts, and roasted almonds to make your taste buds dance, and you can wash it all down with a glass of traditional gluhwein, weissbier or some yummy hot chocolate.
And why not do a bit of Christmas shopping while you're there? The market has everything from handmade wooden decorations and delicate Christmas ornaments to handmade leather goods, toys, jewellery, and much more.
Where is it?
Victoria Square and New Street.
Thursday, 2nd November – Sunday, 24th December 2023.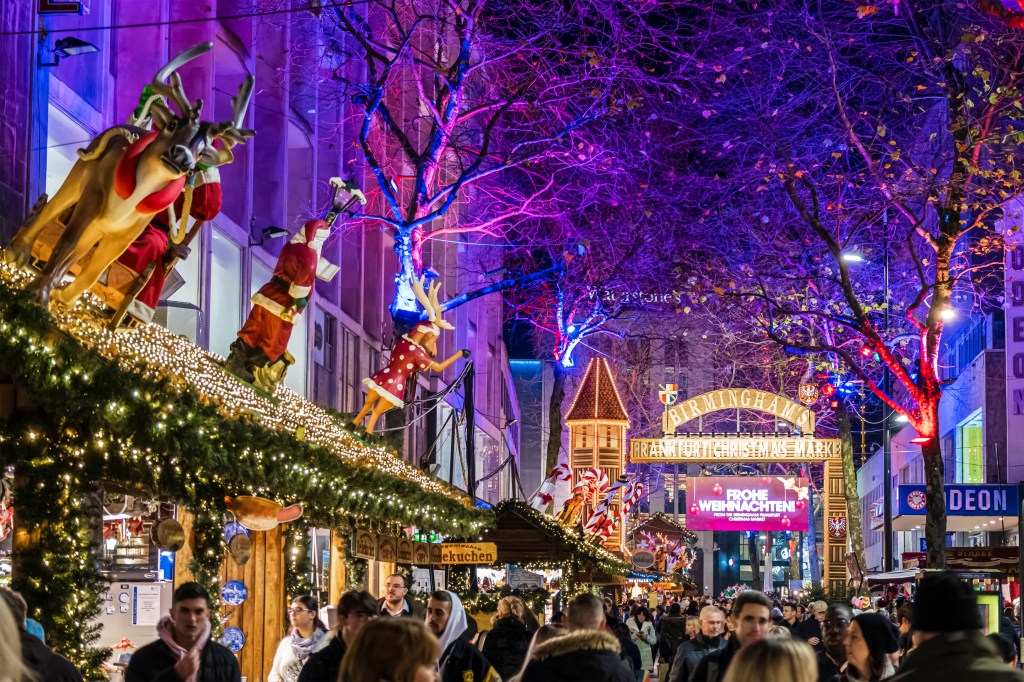 2. visit the Cadbury World chocolate factory
Cadbury is a famous Birmingham-based company that has been making chocolate in the area since 1824! The Cadbury chocolate factory and the Bournville Village are well worth a visit if you are a student living in Birmingham. Just two train stops from the University of Birmingham; you could describe Cadbury World as tons of fun, served with a side of chocolate education.
Explore the history of Cadbury's chocolate, engage with shopkeepers along a replica of the street where John Cadbury opened his first store, experience the magic of Cadbury in 4D, play interactive games, and cap it all off with a visit to the world's largest Cadbury store.
Where is it?
Linden Road, Bournville, Birmingham, B30 1JR.
The nearest Cadbury World train station is Bournville, just a 15-minute train ride from Birmingham New Street station.
How much is it?
Ensure you secure your tickets in advance online for just £12.95 with a student discount.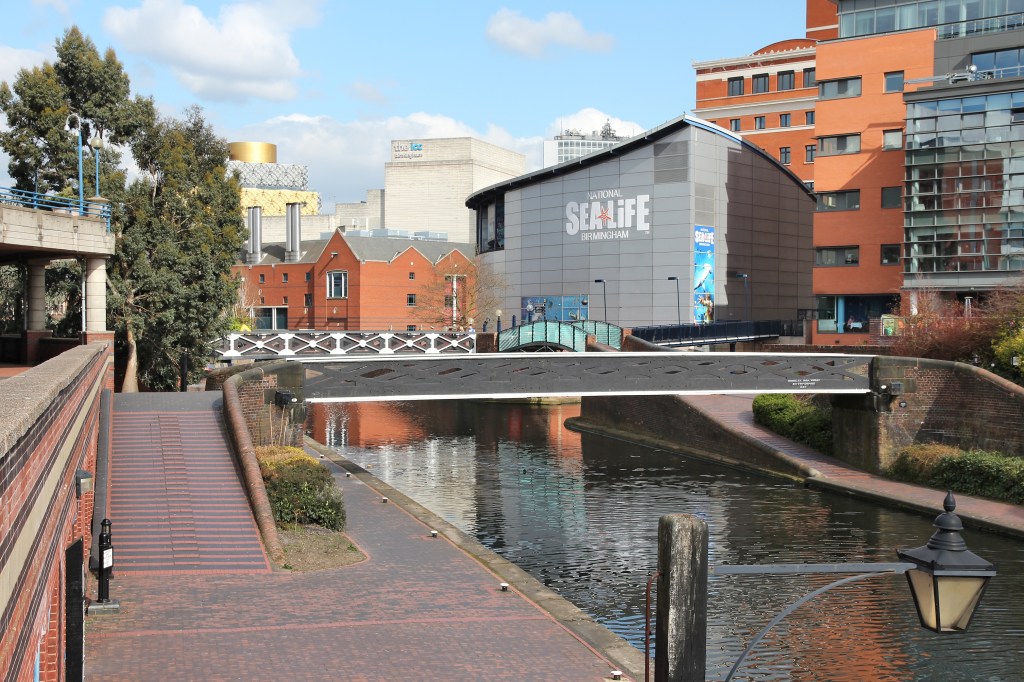 3. Visit the National Sea Life Centre. The perfect way to spend a cold and rainy Winter's day
British Wintertime weather can be very unpredictable. Sure, we have those gorgeous crisp sunny days with blue skies and a chill in the air, but we also have plenty of those typical English rainy days!
Escape the rain this Winter with a visit to the National Sea Life Centre to explore the underwater world and learn more about what lies beneath our oceans.
The centre has a variety of attractions, showcasing everything from turtles to sharks, tropical fish and jellyfish, as well as the exclusive 360° ocean tunnel found only in the UK!
You can also venture into an Antarctic setting where playful penguins steal the show and explore a dedicated mammal rescue facility. Adding to the excitement, the centre is also the proud home of the UK's first pair of sea otters!
Where?
Eleven BrindleyPlace
The Water's Edge, Birmingham B1 2HL
How much is it?
A student ticket costs £18, and bring a valid student ID card with you on the day.
4. Try some exhilarating activities at The Bear Grylls Adventure
If you are looking for a fun activity to do with your friends or a team-building activity to challenge you and your society mates, sports teammates or flatmates, why not try The Bear Grylls Adventure, which is based at The NEC in the heart of Birmingham?
The centre offers a plethora of activities to dive into, ranging from climbing, high ropes, and assault courses to shark dives and the exhilarating iFly centre, where you can experience indoor skydiving!
Where?
National Exhibition Center, Halls, Marston Green, Birmingham B40 1NT
How much is it?
Prices vary based on the activity you pick. But, if you make an online booking in advance, you can often bag a discount of up to 20% off the ticket price. Additionally, you can book through Virgin Experience Days, where students can enjoy a discount via UNiDAYS.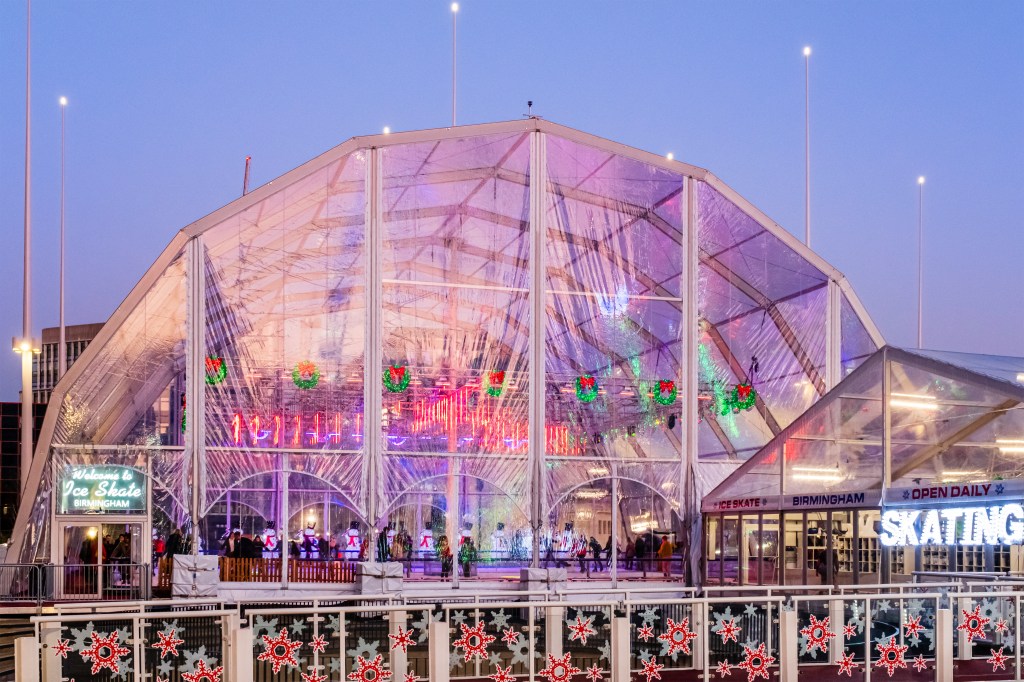 5. Enjoy ice skating in the heart of Birmingham
Nothing says wintertime activity like ice skating, and if you're looking for winter thrills, Ice Skate Birmingham is the perfect pick! Round up your friends and get down to the rink for some fun.
A weatherproof roof spans the entire rink, shielding you from rain or snow, so there is no need to worry about the unpredictable Winter forecast ruining your plans with your pals.
Where?
Centenary Square Birmingham
2nd November 2023 to 7th January 2024
How much?
£12 for students. You must show a valid student ID card.
And if you're looking for even more suggestions on things to do as a student in Birmingham this Winter, why not take a look at…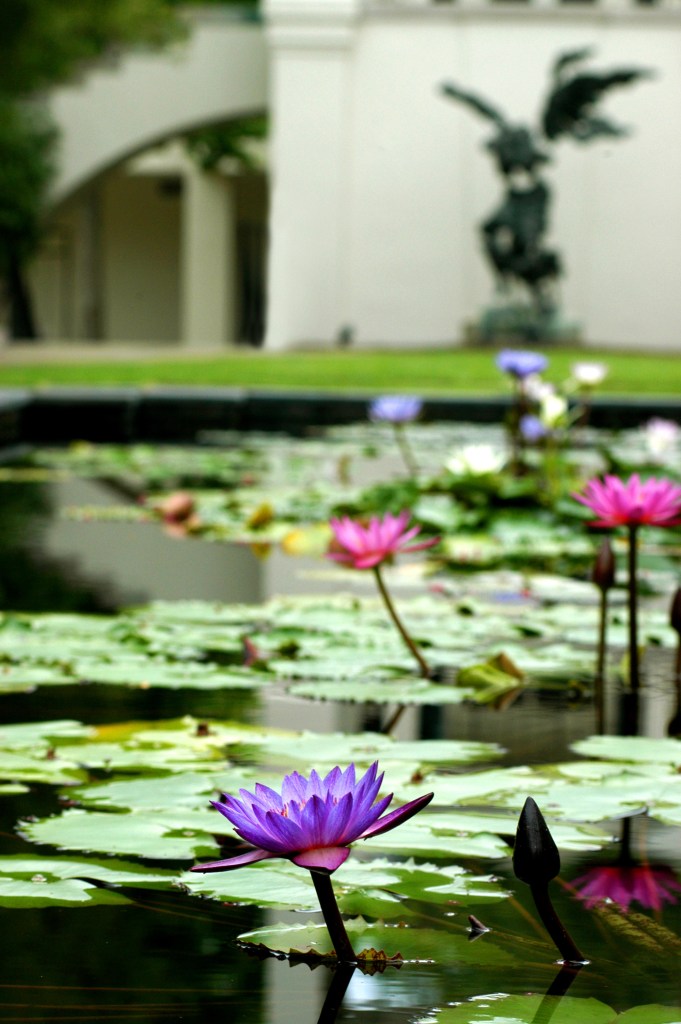 Birmingham's Botanical Gardens Winter Light Trail
For an Insta-worthy evening out, we recommend taking part in a magical evening stroll through a mile-long path adorned with enchanting lights, sights and sounds that transform Birmingham Botanical Gardens into a captivating Winter wonderland.
Where?
Birmingham Botanical Gardens Westbourne Rd, Birmingham B15 3TR
Saturday, November 26, 2022, to Monday, January 2, 2023. Note that tickets must be booked in advance online.
How much is it?
£21.25 for one adult. Tickets must be purchased online before visiting.
Visiting Birmingham's galleries and museums this Winter
The Ikon Gallery in Brindley Place welcomes visitors with free admission and features two floors of captivating exhibitions.
Did you know that every Friday at 1 p.m., you can join a complimentary tour focusing on the works in one of the exhibitions? And don't miss the chance to explore the gallery's shop and café during your visit.
Additionally, you can explore the Birmingham Museum and Art Gallery (BMAG) in Chamberlain, offering another fantastic cultural experience in the heart of Birmingham. The BMAG is renowned for its collection of Pre-raphaelite paintings. Beyond that, you can immerse yourself in art and artefacts from all over the world.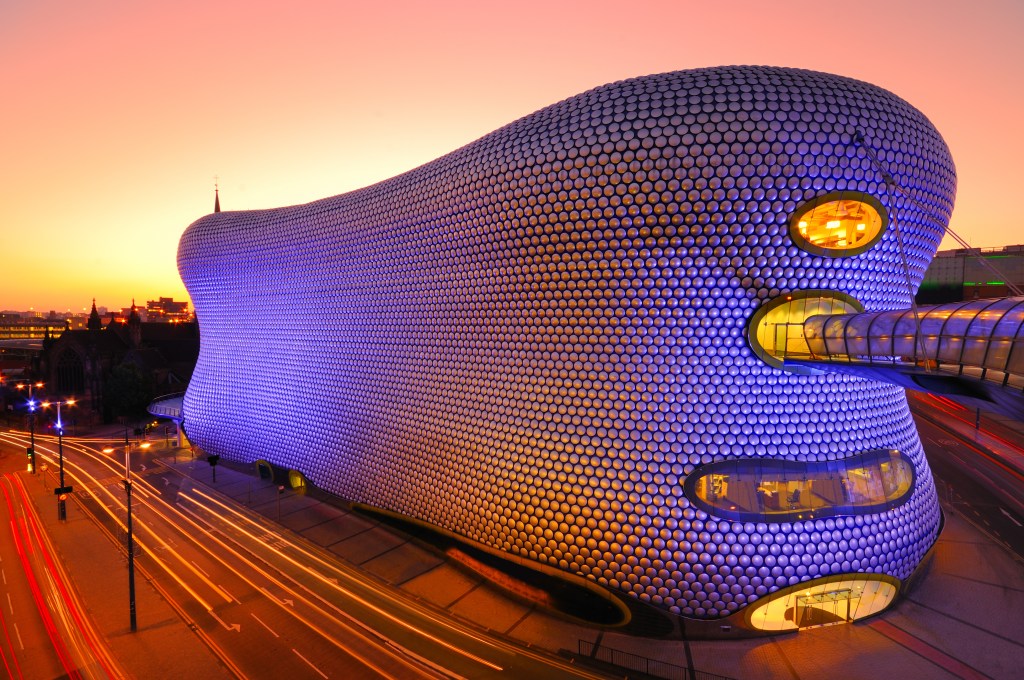 Christmas shopping in Birmingham
If you're looking to do a spot of Christmas shopping for your family and friends, you're spoiled for choice in Birmingham! The city has many shopping areas, such as Grand Central, the Bullring, the Mailbox, and the Great Western Arcade, not to mention all of the vibrant streets in between.
And don't forget the Bullring Markets, home to the renowned Birmingham Rag Market (open Tuesday, Thursday, and Friday from 9 a.m. to 5 p.m. and Saturday from 9 a.m. to 5:30 p.m.). With a whopping 350 stalls to browse, you're bound to find something special.
You may also be interested in our guide to exploring Birmingham with Vita Student.
Living at Vita Student offers an all-inclusive service, allowing you to focus on your studies and maximise your overall student experience.
Discover Vita Student accommodation at the iconic Pebble Mill studios in Birmingham.
Here are just some of the fantastic benefits of living in Vita Student accommodation in Birmingham.
● All-Inclusive
● Prime location.
● Modern and stylish accommodation.
● 24/7 security.
● High-quality amenities.
● Events and Social Activities.