With over 50,000 students and being home to both the University of Warwick and Coventry University, Coventry is up there in the top 5 student cities in the UK and it's easy to see why.
Coventry is buzzing with diversity, culture, and all-round good vibes. We're talking about lively nightlife, top-notch eateries, and a super-friendly social scene that will make you feel right at home.
But don't just take our word for it…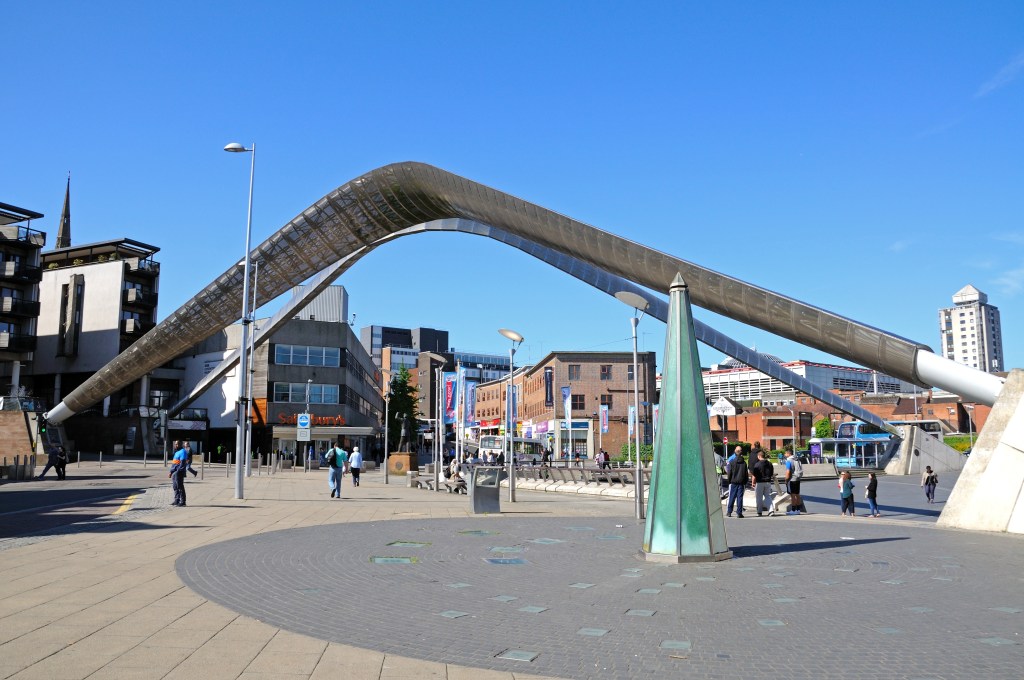 Not only did Coventry earn the title of the UK's City of Culture in 2021, but it was also selected as a host city for the Commonwealth Games in 2022.
If you're considering studying in Coventry and you are looking to learn more about everything Coventry has to offer, you've landed in the right place. Here, we'll take a look at the main reasons to live and study in Coventry, including what the city and the university have to offer, the best student accommodation in Coventry and more.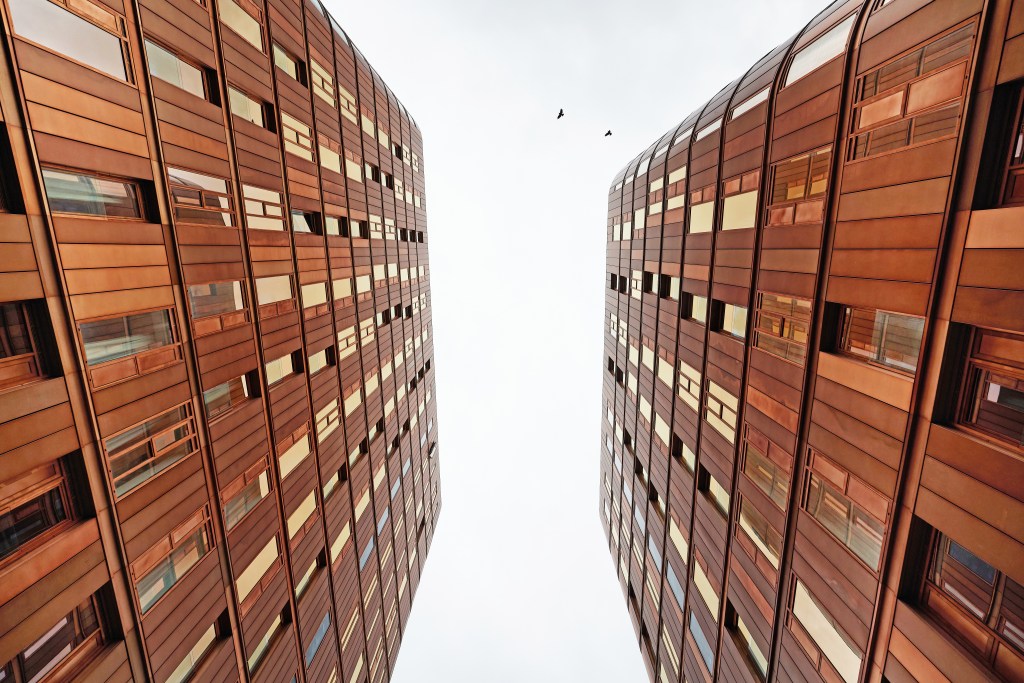 So why study at Coventry University?
Coventry University boasts a rich heritage that dates back to the 1800s, but it isn't stuck in the past as today, it is one of the UK's leading modern universities having previously been listed as 'University of the Year for Student Experience' by The Times and The Sunday Times Good University Guide.
From cultural attractions to leading facilities, here are ten reasons why you should choose Coventry University…
1. ACADEMIC EXCELLENCE
Coventry University is known for its high academic standards and commitment to quality education. It consistently ranks well in national and international university rankings. It has previously been ranked among the top 200 universities in the world by the Times Higher Education based on its facilities and quality of teaching.
2. Diverse Range of Courses
Coventry University offers over 600 courses across various disciplines, from engineering to business management, tourism and more, allowing you to find a program that aligns with your interests and career goals.
3. INNOVATION AND RESEARCH
The university is at the forefront of innovation and research and has strong ties with industry, which can provide you with valuable insights and opportunities for practical work experience.
4. MODERN FACILITIES
Coventry University boasts state-of-the-art facilities, including well-equipped libraries, laboratories, and cutting-edge technology to support your learning and research.
Here are just a few of the facilities on the Coventry campus…
The impressive Lanchester Library is a contemporary 24/7 facility, offering access to an extensive collection of more than 350,000 books, e-books, and journals, all designed to enhance and support your academic pursuits.
The Frank Whittle (formerly the Engineering and Computing Building) boasts state-of-the-art laboratories, workshops, and cutting-edge equipment, providing students with immersive, hands-on learning experiences in engineering and computer science disciplines.
The Science and Health Building is equipped with advanced simulation facilities tailored for healthcare and life science students, which include a simulated hospital ward and a mock ambulance for practical training.
5. EMPLOYABILITY
Coventry is known for its strong focus on employability. The university provides career support services, work placements, and internships to help students gain valuable practical experience and enhance their job prospects.
6. INTERNATIONAL COMMUNITY
Coventry is a diverse and inclusive city with a welcoming atmosphere. Coventry University has a diverse and multicultural student population, with students from over 150 countries. The university also offers essential support services, including an International Office, a Centre for Academic Writing, and Careers and Employability Services dedicated to assisting students at every stage of their academic journey.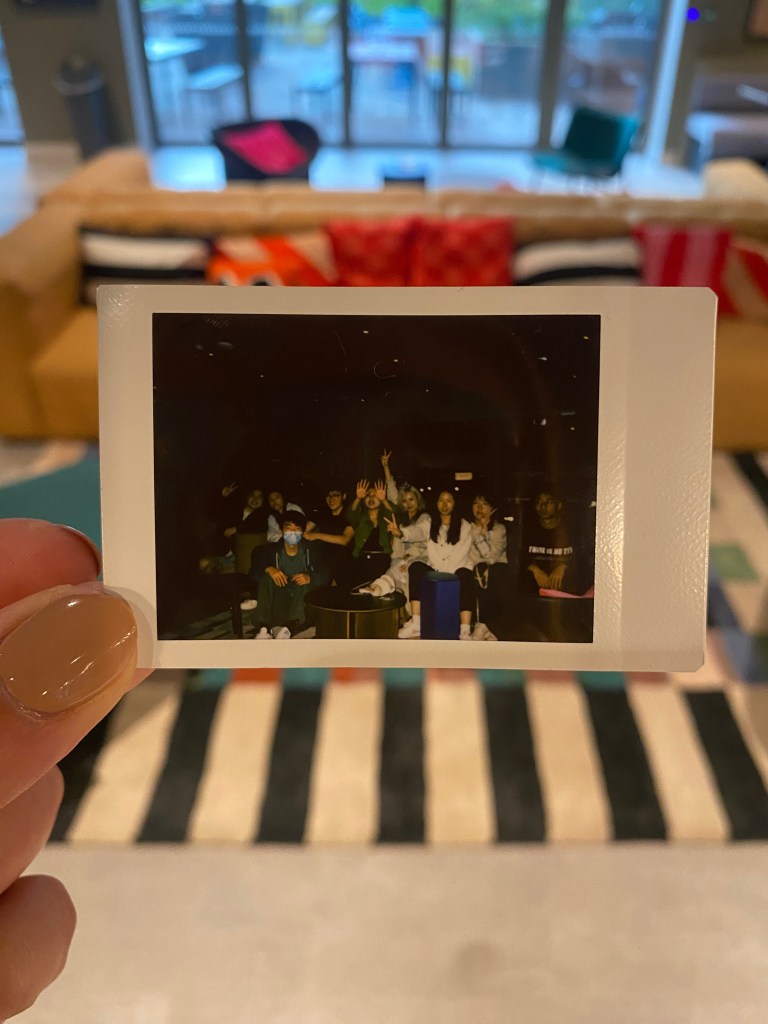 7. LOCATION
Coventry's central location in the UK provides easy access to major cities such as Birmingham, which is just 21 minutes away by train and London, which is just 1 hour away by train. As a city, it is well-connected by road and rail, making it convenient for travel and exploration around the UK and further afield.
8. CULTURAL ATTRACTIONS
Coventry has a rich history and is home to cultural attractions, including historical sites, museums, and a vibrant arts scene. In particular, the Spon Street area in Coventry is famous for its well-preserved mediaeval timber-framed buildings, which provide a glimpse into the city's historical architecture.
Living in Coventry also means that the impressive Warwick Castle is right on your doorstep. Did you know that William the Conqueror originally built this fantastic piece of British history in 1068 – almost a thousand years ago?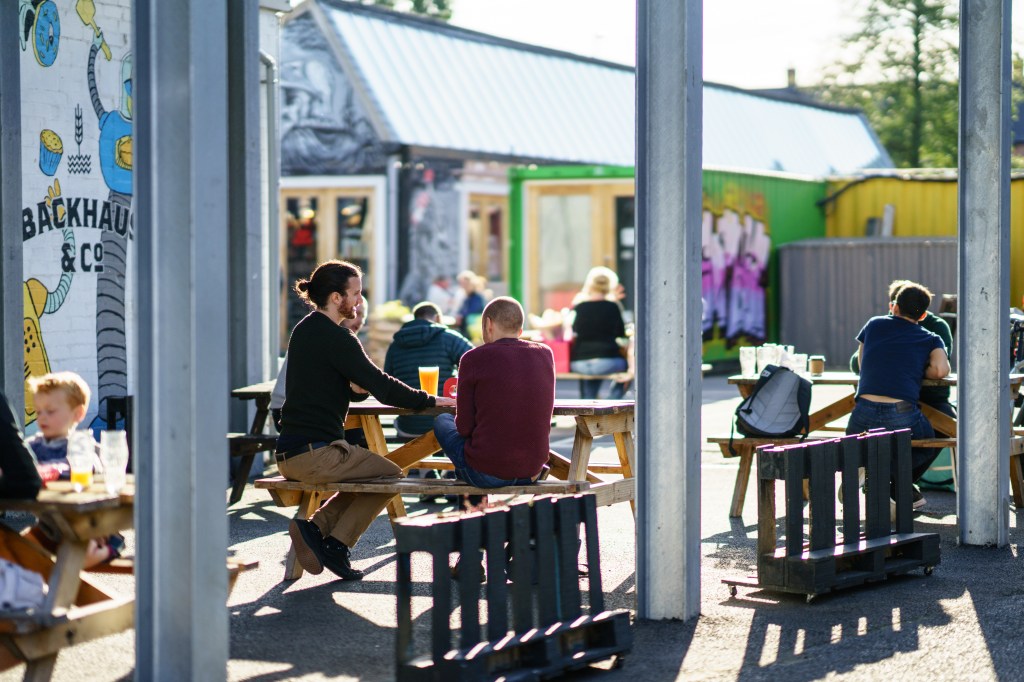 9. AFFORDABILITY
Compared to other UK cities, Coventry offers a more affordable cost of living, which can be a significant advantage for some students.
10. NETWORKING OPPORTUNITIES
The university's strong ties with local businesses and industries create opportunities for networking and potential job placements, helping students kickstart their careers.
And not forgetting the student accommodation in Coventry.
Here at Vita Student, we cater to students looking for the full experience.
If you're excited by the prospect of studying and living in the centre of vibrant Coventry, our student accommodation, Copper Towers, stands tall, overlooking the bustle of the city.
what's included at vita student Coventry?
●   Spacious Hub.
● Private Dining Room.
● Movie Room.
● Laundry Room.
● Outside Terrace.
● Courtyard.
● CCTV.
● Secure Key Fob Access.
● 24hr Parcel Room.
● Free Weekday Breakfast.
● Free Bi-weekly Housekeeping.
● Free Tea and coffee.
● Free Daily Events.
● 24/7 On-site Team.
●    Superfast Wifi.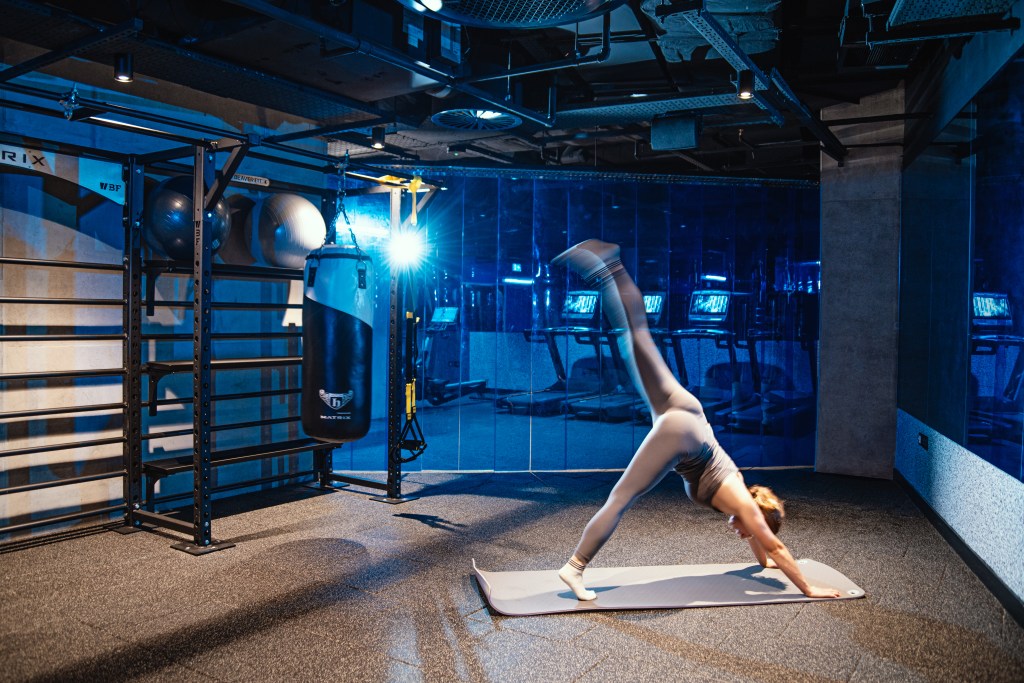 And the standard features in every Vita Student room include…
● Kitchen – microwave oven, hob, sink, fridge freezer.
● Ensuite bathroom – shower, mirror, sink, toilet.
● Double bed.
● Underbed storage.
● Opening window.
● Desk.
● Desk chair.
● Wardrobe.
● Mirror.
● Smart TV.
●         Bin.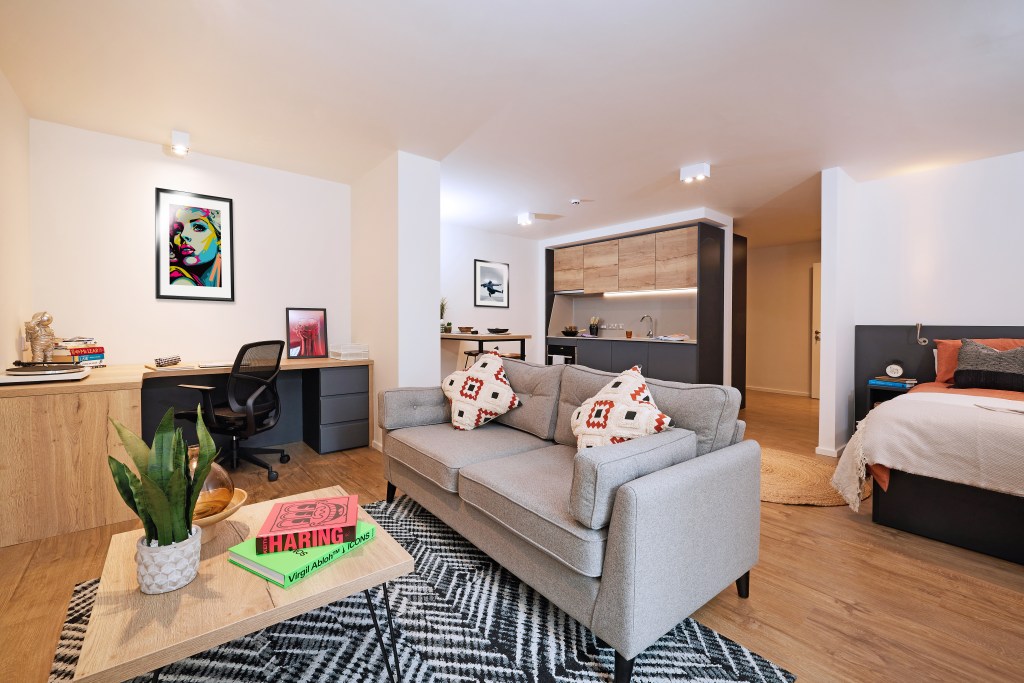 With only a five-minute walk to the train, bus, and university, residents at Vita Student Coventry get the best of city centre student living.
And if that wasn't enough, through our all-inclusive service, living at Vita Student simplifies some of the challenges associated with university life, enabling you to concentrate on your studies and overall student experience. Leave all of the stress to us.
The benefits of living in Vita Student accommodation in Coventry…
●    All-Inclusive.
● Prime location.
●    Modern and stylish accommodation that is designed for both studying and socialising.
●    24/7 security.
● High-quality amenities.
●   Community events and social activities
Coventry's blend of history, culture, education, and modernity makes it an intriguing city with much to offer. And if you've enjoyed this guide and are interested in learning more about Coventry, you may also enjoy our previous guide on 10 things you need to do in Coventry as a student.